The table below, shows the last Manchester United Best of eleven players that lifted the last title in Premier league.
These Manchester United player are one of the best united xi during the reign of Sir Alex Ferguson. The Manchester United were indeed unbeatable then. However, Manchester all these players are no longer featuring for the team.
However, lots of titles and trophies were won by these set of players. From the table, the selected goalkeeper hen Was their number one goalkeeper David De Gea.
The defenders
The top four men defenders that lifted the last time In Manchester United are Evra, Ferdinand, Vidic and Rafael.
The midfielders
The selected midfielders are AshleyYoung, Clevery, Carrick and Valencia.
The Forwarders
The selected Manchester United forwarders from the table are Robert and Van Persie.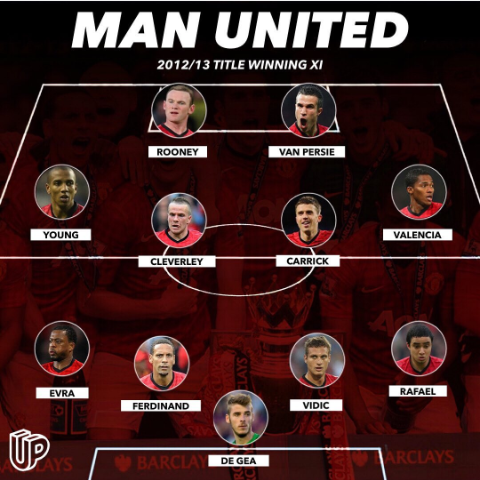 Imagine if these players are still fit to play, do you think that the Manchester United would be topping I'm the Premier league table now?
Content created and supplied by: Challyboy (via Opera News )