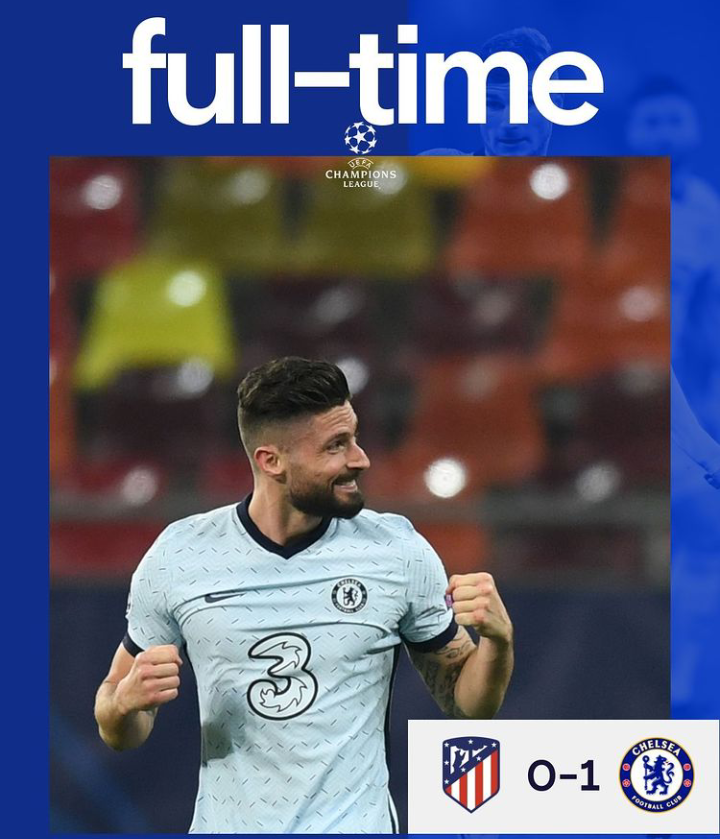 It was another night of beautiful football as Atlectico Madrid and Chelsea FC battle to reach the next stage of this season's UEFA Champions League. The game which was played in a neutral ground produced many moments of drama and beautiful play, but in the end, it was the North London side that had the last laugh.
The game which seemingly was heading to a barren draw untill the very moment that France International, Olivier Giroud scored a stunning bicycle kick in the 68th minute. Though the goal was first ruled offside by both the linesman and center referee, but the goal was immediately subjected to a review by the Video Assistant Referee (VAR) and was afterwards awarded to Chelsea.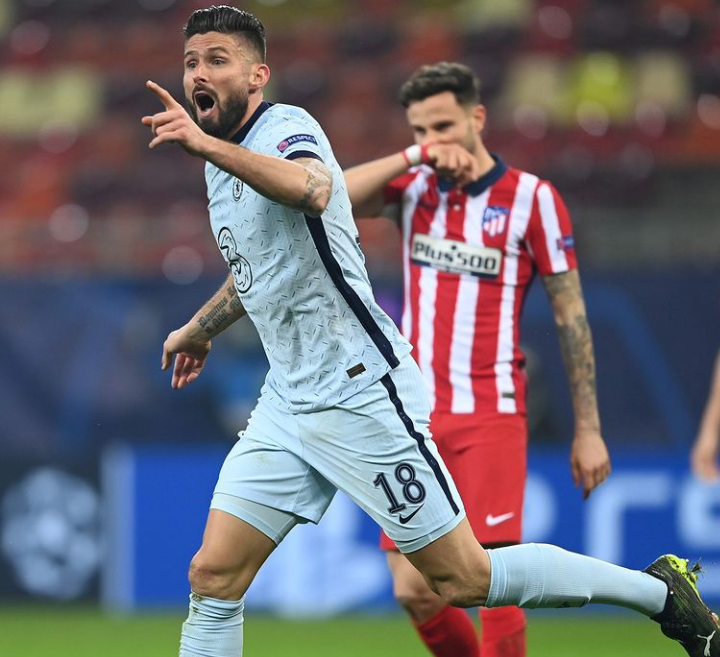 The game was played in Romania instead of Spain all because of the Covid-19 protocols and restrictions, hence Atlectico Madrid had to adopt National Arena as their home ground. Following the victory, Chelsea fans have taken to their club's social media page to comment and react.
"Tuchel ball, Madrid didn't even have a shot on Target," @chelseaonlyfans commented.
"GIROUD has more CL goals than Arsenal in last 5 seasons, he's so much bigger than Arsenal," @foreverblue-07 wrote.
"Beating the Spanish Burnley and piping up una, not even a win in my book," @Utdjay2 commented.
"Substitutions who came in were great except Jorginho should've been out instead of Kovacic, the game was annoying thanks to the ref who didn't let either team play and Kepa, Chilwell and Zouma should start," @NeutronAjimmy reacted.
"We dominated Atletico Madrid, they had 0 shots on target, Rudiger ate Suarez alive, and btw this is Olivier Giroud when he plays in the Champions League/Europa League for Chelsea," @Grandeisdead wrote.
Talking to BT Sport after the game, Chelsea manager, Tuchel said: Fantastic result, fantastic goal. Well deserved. We wanted to dominate in the opponents' half, to never lose concentration, not to do any easy mistakes and always be aware of quick counter-attacks for all their quality.
Going further, he added: "It was a very disciplined performance, a deserved shut-out. This is the hard work, a team effort - the basis for a big win.
We never let them breathe or come out for counter-attacks. We have a big reward with this result. This is one of the toughest challenges to open a defence like Atletico."
See more photos and reactions below...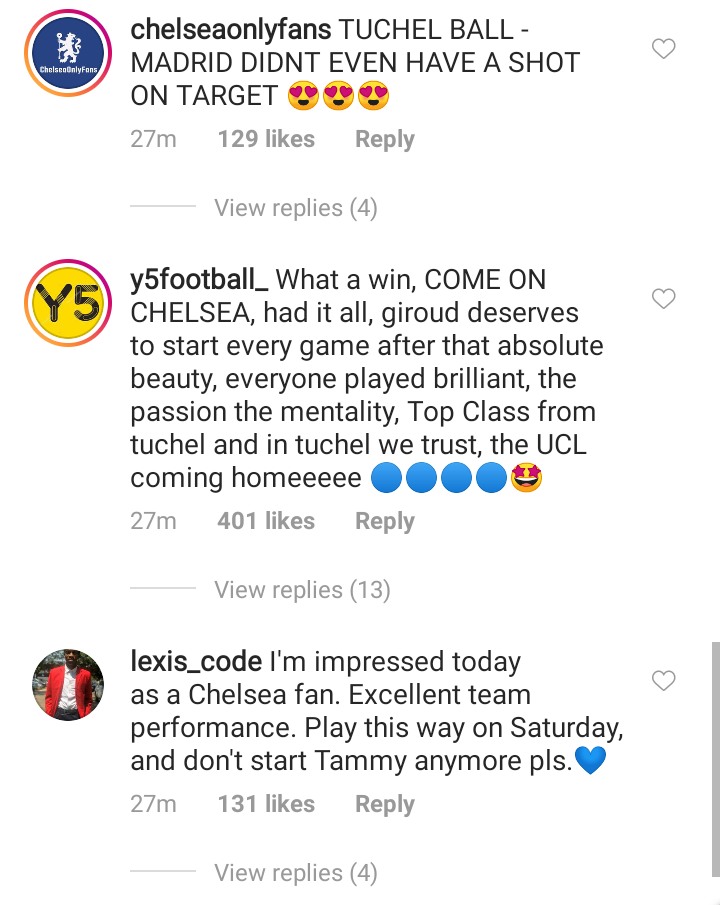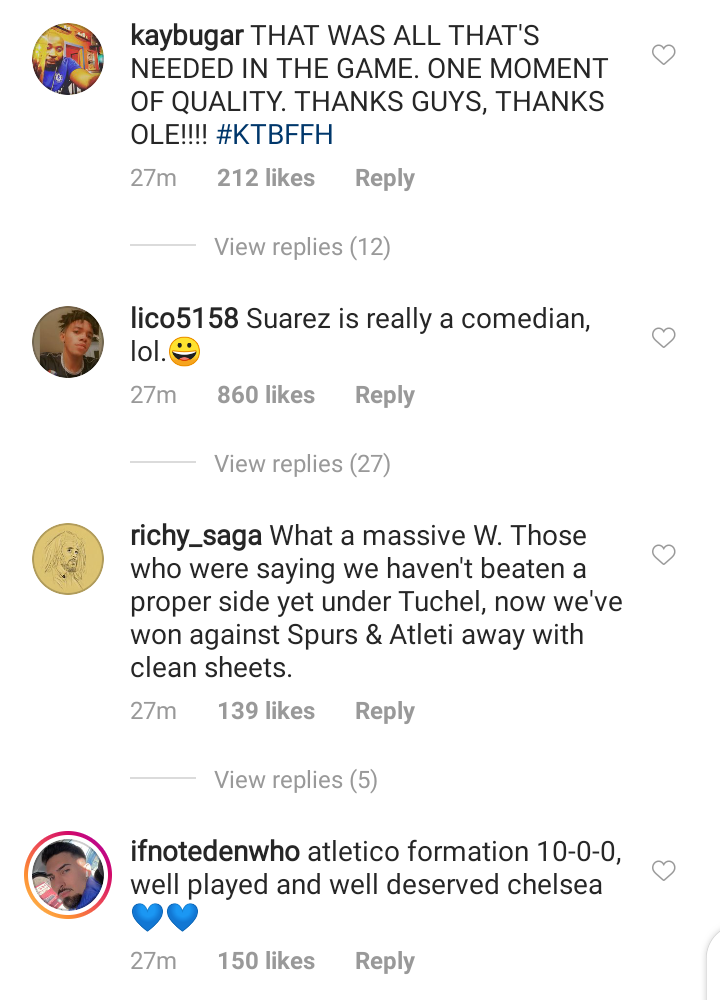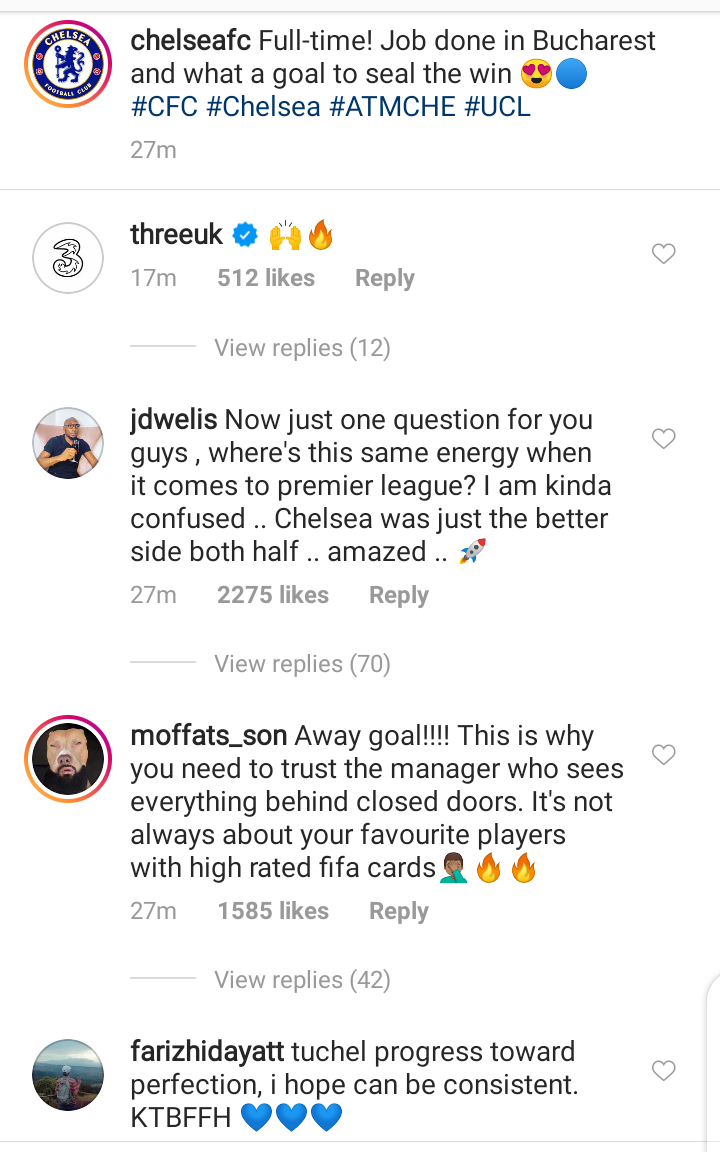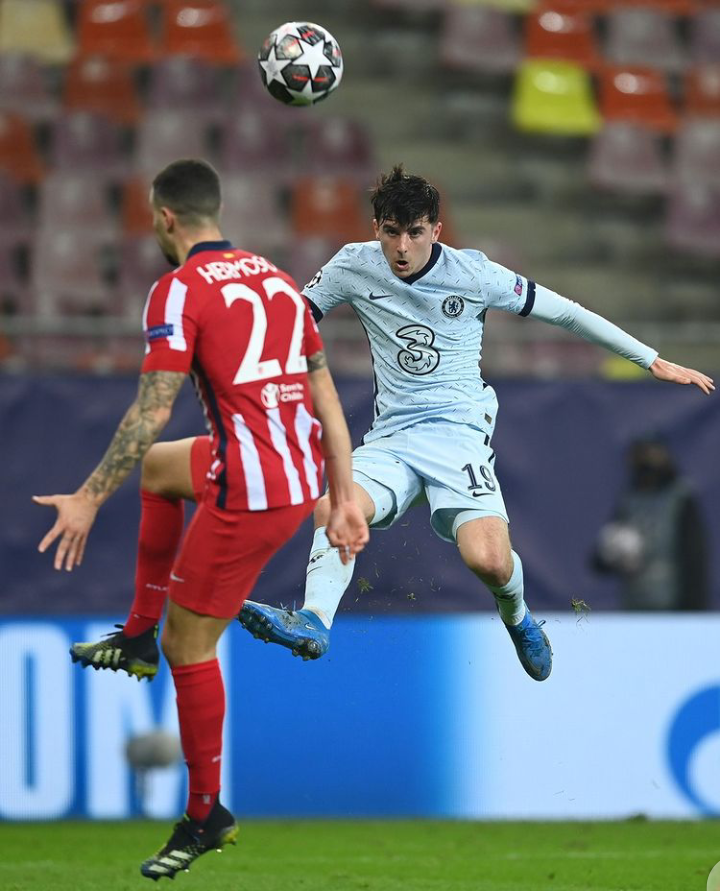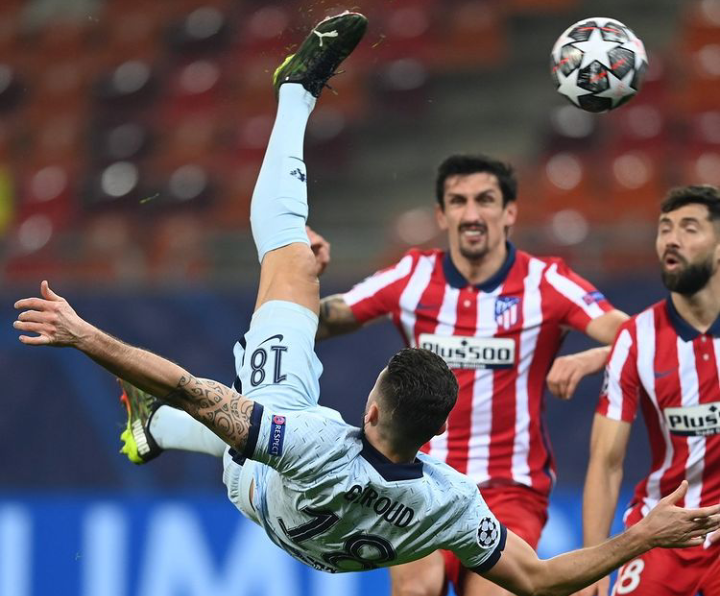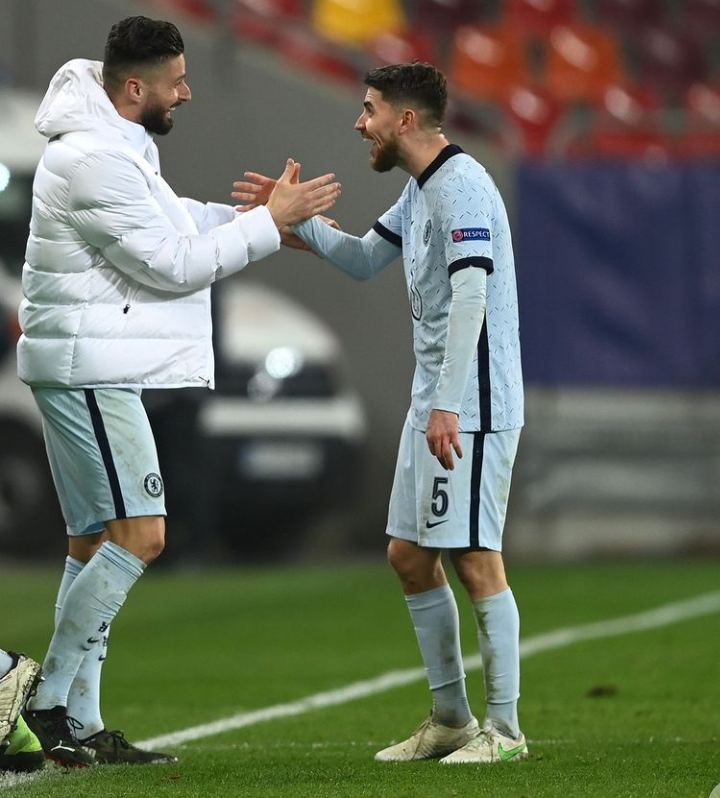 The blues have now remained unbeaten in eight matches since the arrival of Tuchel after Frank Lampard was sacked. And many Chelsea fans are of the opinion that the replacement of Lampard with Tuchel is the best decision, and so far, that decision has been yielding good result for the club. Aside Chelsea fans, many pundits believe that it was too early in Lampard's managerial career to be appointed head coach of a big team like Chelsea.
Here are some information you need to know about Thomas Tuchel:
He is the second coach in the history of Europe Champions League to coach two different clubs in the competition within same season, which is PSG and Chelsea. The only coach who had done it prior to Tuchel's was Ronald Koeman, and that was in 2007/2008 season when he left PSV to manage Valencia. He equally became the 3rd Blues manager to win his first Champions League game after taking up the job during the league's knockout stage, the previous two coaches who did it was Roberto Di Matteo and Guus Hiddink.
Content created and supplied by: Nollymoviesplanet.com (via Opera News )