Under normal circumstances, Messi does not take on defensive tasks, he did put most of his energy into the offense. But "not taking on defensive tasks" does not mean "Messi is not defensive." Data website Fbref now points out that Messi is one of the best defensive strikers in European football this season. Messi ranks third among forwards in the number of pushes and steals, and his success rate even ranks second.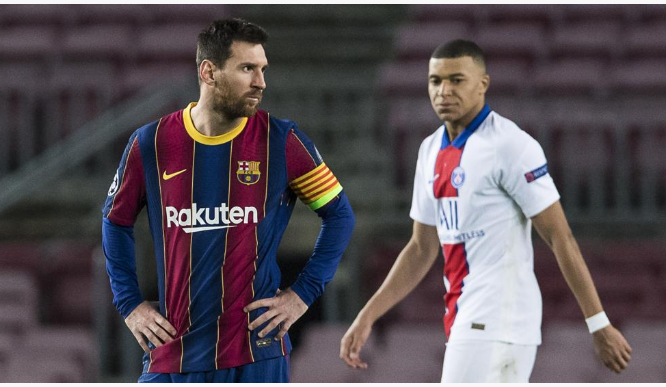 So far this season, Salah is the most aggressive forward in defense. The Egyptians forced 365 steals and 114 steals, both of which are No. 1 among forwards. Lewandoski succeeded in 214 steals and 73 times, ranking second in both statistics. Messi succeeded in 209 steals and 69, both of which are the third European strikers.
If you calculate the success rate of steals, the ranking of the three will change. Lewandoski leads Europe with a success rate of 34.1%, and Messi ranks second with a success rate of 33%. Salah ranked fourth with a 31.2% success rate, and Neymar ranked third with a 32.7% success rate. Neymar squeezed opponents 159 times and completed 53 steals.
Compared with Messi, Ronaldo's investment in defense is obviously far from insufficient. Cristiano Ronaldo participated in 131 times of rushing, and as a result, only 34 steals were completed, and the stealing success rate was only 26%. Among all the famous strikers in the five major leagues, Ronaldo ranks only 8th in this success rate.
The top five leagues for the success rate of famous strikers:
1. Lewandoski's success rate was 34.1%, 214 presses and 73 successes
2. Messi's success rate is 33%, 209 presses and 69 successes
3. Neymar's success rate is 32.7%, 159 presses and 53 successes
4. Salah's success rate is 31.2%, 365 pushes and 114 successes
5. Haaland's success rate is 30.7%, 206 presses and 63 successes
6. Mbappé's success rate is 29.9%, 135 presses and 39 successes
7. Ibrahimovic's success rate was 29.8%, 84 times of pressing and 25 successful times
8. Cristiano Ronaldo's success rate is 26%, 131 times, 34 times are successful
9. Rashford's success rate is 24.4%, 209 presses and 51 successes
10. Suarez's success rate is 22.5%, 129 presses and 29 successes
11. Benzema has a success rate of 20.2%, 173 presses and 35 successes
Content created and supplied by: PoliticalPundit (via Opera News )