Chelsea have been blessed with so many great centre backs in the past & present, but can you pick your best 2.
I remember when Gallas threathen to score an own goal everytime Chelsea play him in at Right Back instead of his favourite Central Back so Chelsea quickly sold him off to Arsenal in exchange with Ashley Cole but still used as a Right Back at Arsenal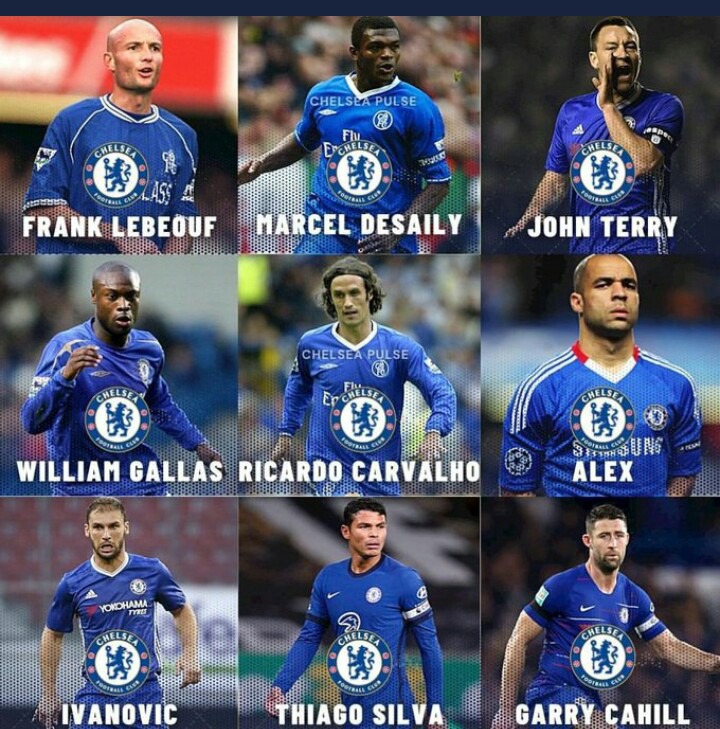 Thanks to his threats we got Ashley Cole
Without a doubt John Terry & Carvalho. Best among the rest, conceded just 15 goals in a title winning season, record still stands
Gallas and Ivanovic weren't mainstay centre backs for Chelsea.
They were just Central Backs in the title for Chelsea, so i'd exclude them.
That said, my best pairing is Carvalho and Terry.
From my own point of view, I think I will go for john terry (a winner, leader and legend). Calvaho seconded
Best Central Back pairing ever in English Premier League .
Content created and supplied by: og_pablo (via Opera News )