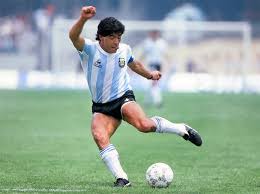 It is very obvious that Lionel Messi and Cristiano Ronaldo are seen as the greatest footballers of all time, they keep proving to the entire world that they are the greatest by breaking and setting records that non of the footballers of old and present can near. This has kept them outstanding over a decade now.
But only one record have they failed to break in their career which is held by Maradona, to win the greatest team accolade in country football and that is the FIFA world cup.
While messi and Ronaldo have conquered the world of club football, they have failed to lift the world cup with their various countries.
However , Messi have been able to get to the final of the tournament in 2014 only losing out to Germany by 1-0 but Ronaldo have not been lucky enough to get to the finals of the tournament but has been able to justify his existence in international football by winning the European championship and the Nations League titles with Portugal. Messi has gotten to three cops America finals losing all making him not to have any international title to his trophy cabinet.
However, it does not stop Messi and Ronaldo to be seen as the greatest footballers of all time.
Thanks for reading, please share and follow for more football facts.
Content created and supplied by: Victoriz (via Opera News )