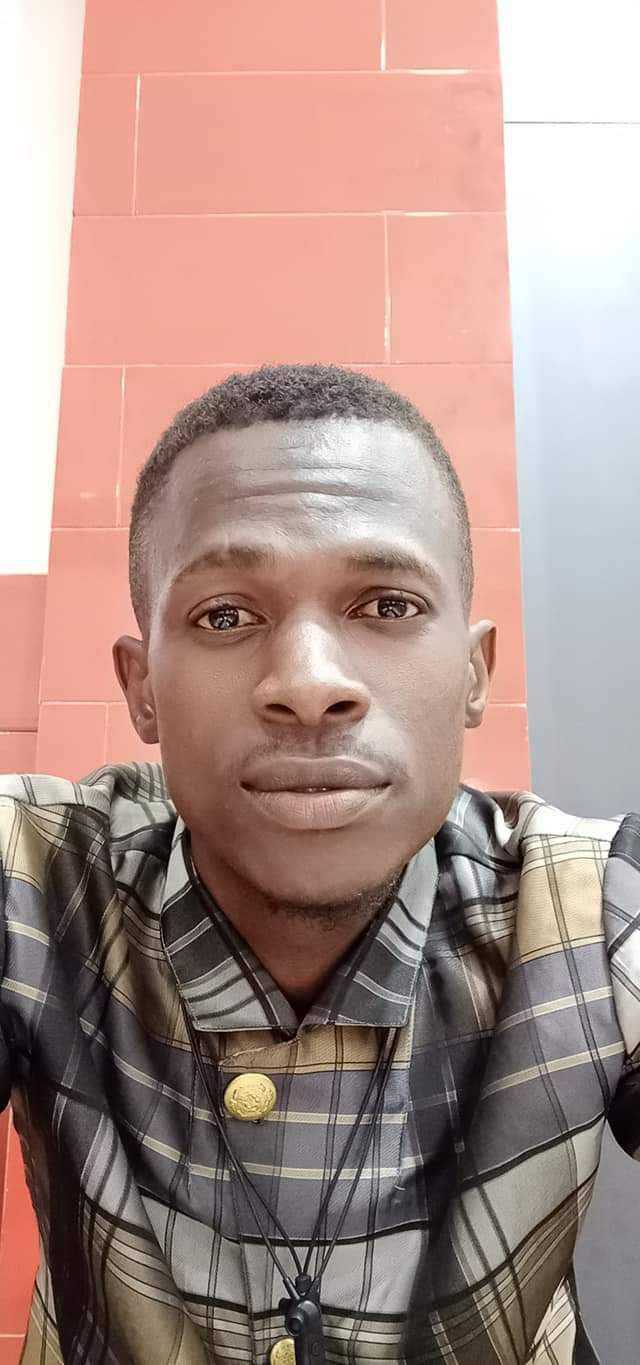 Emiratesgooner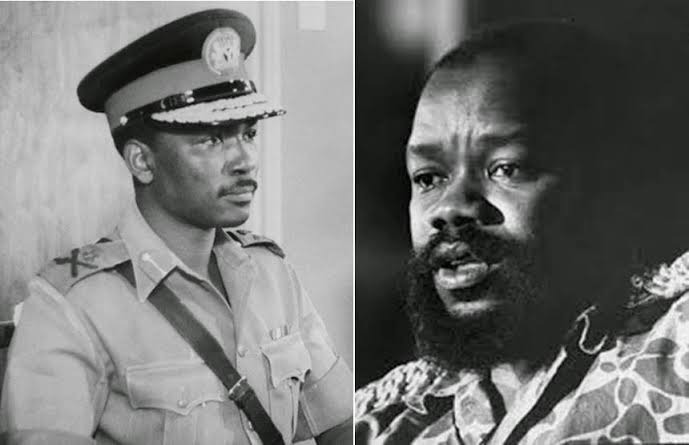 The Nigeria-Biafra civil war may have long gone, but its pain and shadows still hover around the nation, especially in the defunct Biafra region of the country.
Nigerians still have some unanswered questions on what really may have transpired and why the Biafran side is claiming that the Nigeria federal troops had committed genocide on the people of defunct Biafra.
While I was going through some research, I came across this post-civil war interview extract between a German reporter, who writes for stern magazine a German publication on thenewsnigeria.com
The story of a war bloodhound, Brigadier General Benjamin Adekunle. Below is the extract of the interview sourced from thenewsnigeria.com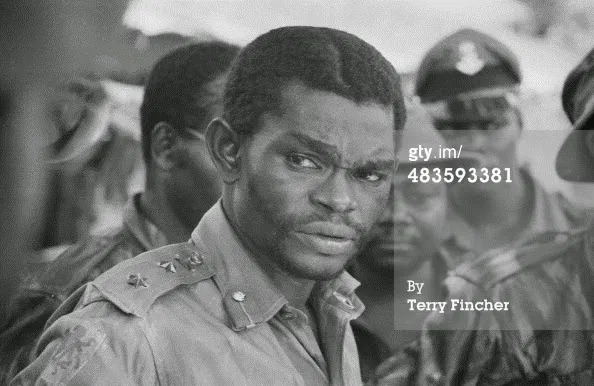 Photo of Benjamin Adekunle courtesy of
 Terry Fincher
Attached to this interview extract is a video of the interview, by Uzor Maxim Uzoatu Published via social media. Watch video here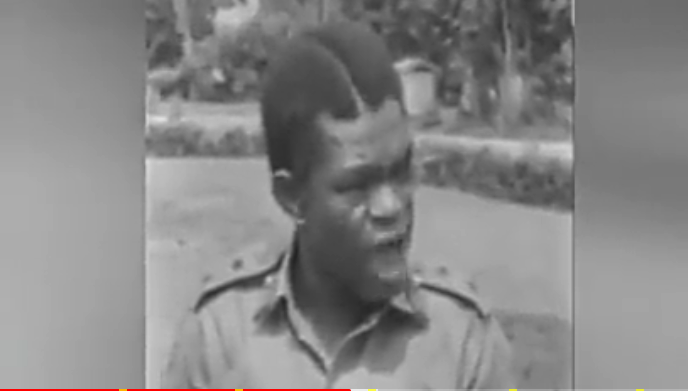 STERN: Your allies in the federal government of Lagos label you the "bloodhound of Nigeria". You are hunting an entirety of a nation. You annihilate everything.
ADEKUNLE: Europeans are horrible. They constantly generalise. My troops have retained felons. You have had a chance to satisfy yourself with this.
STERN: I only saw one prisoner, a fifteen-year-old boy.
ADEKUNLE: There you are! Also, I want to emphasize that we do not murder all people who no longer want to remain members of the Nigeria Federation.
STERN: Does that mean that you do not want the extinction of the Ibos?
ADEKUNLE: The nation which the Ibos founded under the name of Biafra on May 30, 1967, is not a pure Ibo-federation. You Europeans should know that by now. Seven million Ibos and five million other population groups are living now in the 80% overpopulated Biafra: Ibibios, Ijaws, Kalabaris, Ekios, Efiks, and Annals. These minority populations in the Ibo nation have always hated the Ibos. Therefore they jubilantly welcome the liberation of their areas through federal troops.
STERN: What are your troops doing when they march into a town around Port Harcourt, an area where most of the farmers are not Ibos?
ADEKUNLE: We aim at everything that moves.
STERN: Small children tend not to stay put for very long.
ADEKUNLE: I know. I have two myself.
STERN: What will your troops do when you get to the Ibo heartland, that is, to the place populated by Ibos only?
ADEKUNLE: There we will aim at everything even if it is not moving.
ADEKUNLE: You should know exactly where racists are. There is no such thing as racism in Nigeria.
STERN: But why are you refusing to discuss this war with a European?
ADEKUNLE: Let me tell you something: When the Russians surrounded Stalingrad did you request a land corridor from them to better feed your soldiers who were stuck in the pot there? Of course, you didn't and I can tell from your face that you think the thought of a land corridor to bring in food for the captured German soldiers in Stalingrad is a bad joke. Me too. Where and when, …………., was there a war in which the loser was re-nourished one more time before the final loss? Why are you just calling for a land corridor for Biafra? Why aren't you calling for a land corridor for Viet Kong? I have to declare: You Europeans are simply not competent!
STERN: What is happening to the European Humanitarian Assistance programs which were authorized through your government?
ADEKUNLE: In the department of the front that I rule—and that is the entire south front from Lagos to the boundary of Cameroon—I do not want to see the Red Cross, Caritas Aid, World Church delegation, Pope, Missionary, or UN delegation.
STERN: Does that mean that the many thousands of abundances of food that are stocked in Lagos will never get to the refugee camps in your section of the country?
ADEKUNLE: You are a sharp one, my friend. That's exactly what I am saying.
STERN: But you said yourself that most of the refugees in the part you captured are not Ibos.
ADEKUNLE: But there could be Ibos among them. I want to avoid feeding a single Ibo as long as these whole people have not given up yet.
STERN: Do you sometimes feel sympathy for the Ibos?
ADEKUNLE: I have learned a word from the British, which is "sorry"! That's how I want to respond to your question. I did not want this war but I want to win this war. Therefore I have to kill the Ibos. Sorry!
Yes, the civil war wasn't a great experience if you've got to listen to an eyewitness or first-hand experience story.
After going through this article, what's your reaction to the view of the "Black Scorpion" Benjamin Adekunle?
Do well to comment on the comments section below and endeavor to follow up for more informative, educative, and interesting articles.
Content created and supplied by: Emiratesgooner (via Opera News )