Europa League Round of 16 have been concluded today, as 8 teams made it to the quarterfinals of the competition.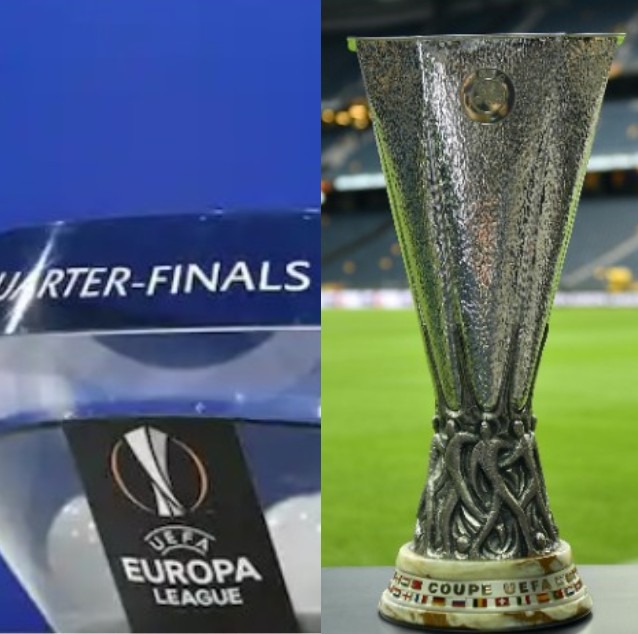 Today's matches were largely decider matches, as Arsenal lost 0-1 to Olympiakos. Dynamo Zagreb shocked Tottenham Hotspur by thrashing them 3-0 today.
Elsewhere, Molde defeated Granada 2-1, while Shakhtar Donetsk lost 2-1 to Roma. AC Milan was knocked out by Manchester United as they lost 0-1 after securing 1-1 draw in the first leg.
Furthermore, Slavia Prague beat Rangers 2-0, while Villarreal walloped their opponent, Dynamo Kyiv 2-0. Young Boys lost their match against Ajax Amsterdam.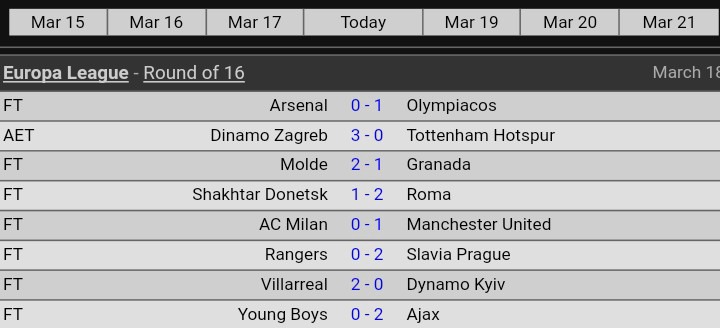 After today's matches, the 8 teams that qualified for UEFA Europa League quarterfinals were Ajax, Arsenal, Dynamo Zagreb, Granada, Manchester United, Roma, Slavia Praha and Villarreal.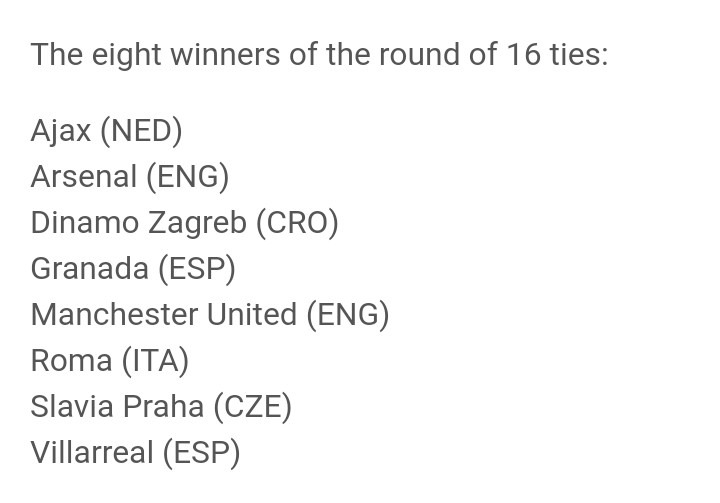 The quarterfinals draw will hold on Friday. At the end of the draws, each team will know what team to face.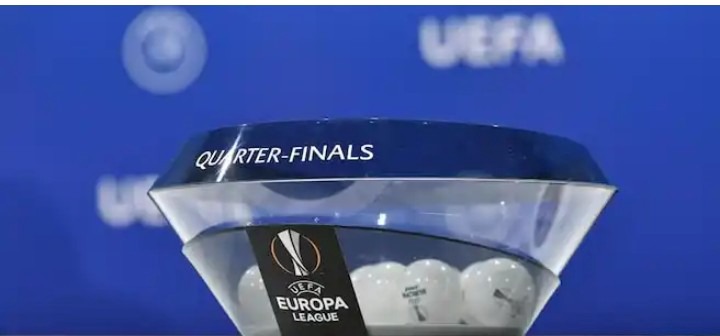 Tap the follow button to receive Europa League updates.
Content created and supplied by: HonEsiNwannekaAbraham (via Opera News )