Leo Mess was at his Absolute Best against Slaves tonight, scoring a superb brace to stir barca to a comfortable 5-1 win at the Camp nou, moving barca to 2nd on the table.
Leo produced a moment of Magic in the closing stages of the first half, few minutes after his goal was ruled out for an offside, the Argentinian dribbled pass one and curled the ball from nearly 30 yards out, pass the Alaves Goalie to score his 14th league goal of the campaign.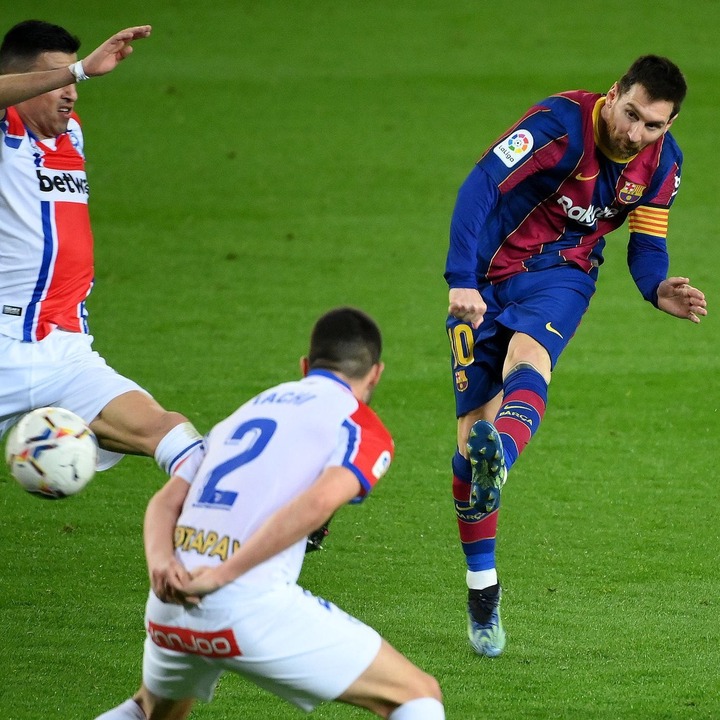 His second of the Night would come in the 75th minute, a minute after he assisted trincao's second of the night. The barca captain again curled the ball from outside the box, this time leaving Fernando Pacheco with absolutely no change what so ever. 15 League goals for the Season. 👏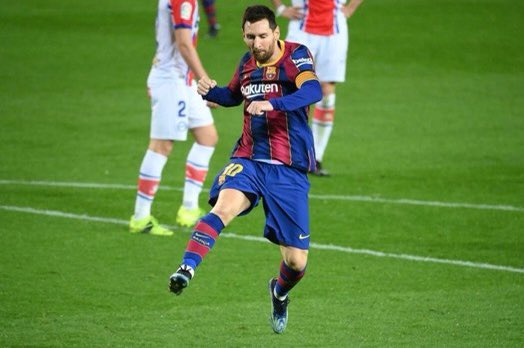 Leo Inquired a Couple of records tonight:
- Lionel Messi will equal the legendary Xavi as the Barcelona player with the most La Liga appearances tonight. He marked the occasion with 2 Spectacular goals, and assist and The Man of the Match award.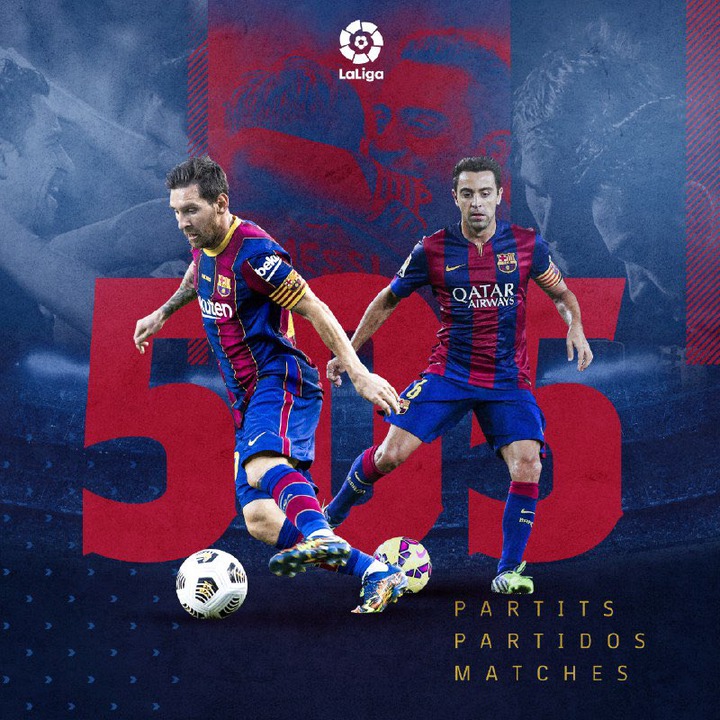 - Lionel Messi has now equalled C.Ronaldo's number of career goals from open play (573). He's achieved this in 145 fewer games.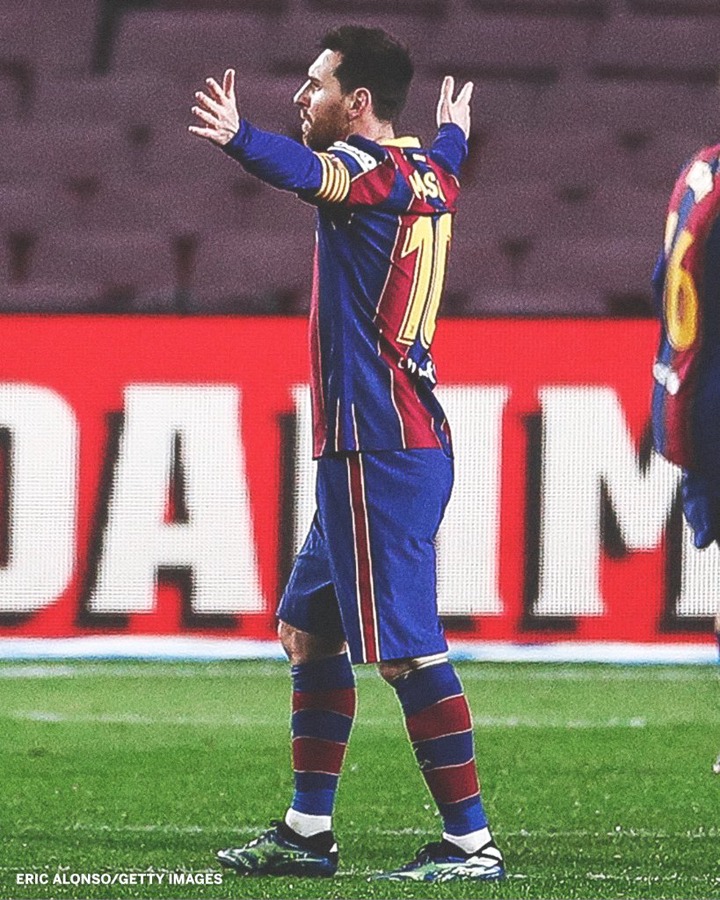 Just think about that, he could go 144 games without a single open play goal, and would still have a better ratio than Ronaldo currently has.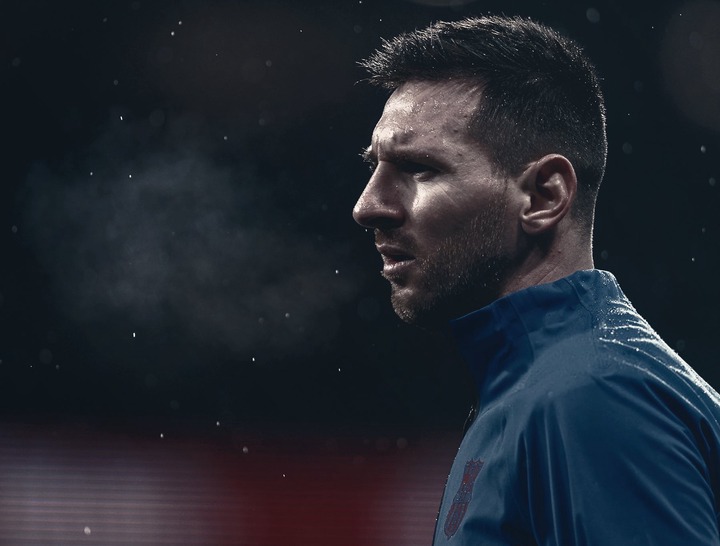 Lionel Messi in Laliga 2021:
Huesca: 🅰️ Assist
Athletic Blilbao: ⚽️⚽️ 2 Goals
Granada: ⚽️⚽️ 2 Goals
Athletic Bilbao: ⚽️ 1 Goal
Real Betis: ⚽️ 1 Goal
Alaves: ⚽️⚽️🅰️ 2 Goals, 1 assist 
The best player in the world 🐐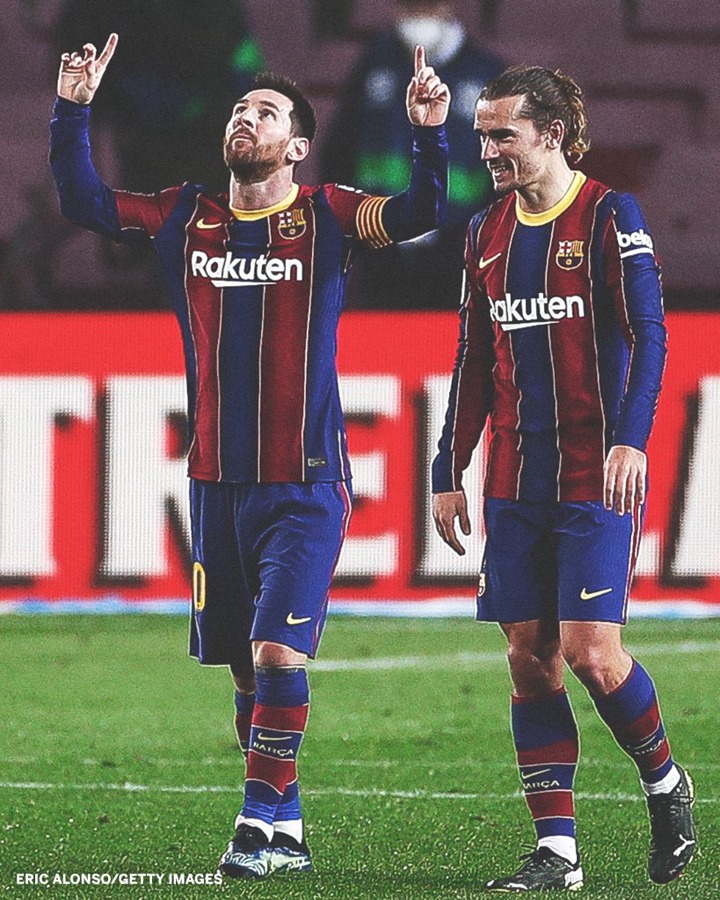 Lionel Messi has scored in FIVE consecutive La Liga games for the first time since April 2019. Back to his best!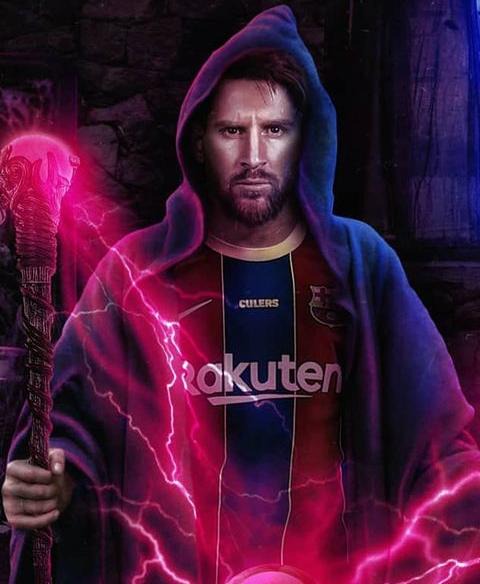 "Messi is a player who amongst the jungle of world class players of today and yesterday stands alone. And saw many levels. As in the jungle there's only one king. A lion.
Content created and supplied by: Iamzeeboi (via Opera News )