The separation of powers is an approach to governing a state. Under it, a state's government is divided into branches, each with separate, independent powers and responsibilities so that the power of one branch are not in conflict with those of the other branches. The typical division is into three branches: a Legislature, an Executive, and a Judiciary, which is the trias politica model. It can be contrasted with the fusion of power in Parliamentary and semi-presidential system where the executive and legislative branches overlap.
Separation of powers, therefore, refers to the division of government responsibilities into distinct branches to limit any one branch from exercising the core functions of another. The intent is to prevent the concentration of power and provide for checks and balances.  
a. The traditional characterizations of the powers of the branches of American government are:
b. The legislative branch is responsible for enacting the laws of the state and appropriating the money necessary to operate the government. 
c. The executive branch is responsible for implementing and administering the public policy enacted and funded by the legislative branch. 
d. The judicial branch is responsible for interpreting the constitution and laws and applying their interpretations to controversies brought before it.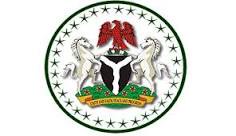 CHECKS AND BALANCES
The principle of checks and balances is that each branch has power to limit or check the other two, which creates a balance between the three separate branches of the state. This principle induces one branch to prevent either of the other branches from becoming supreme, thereby securing political liberty.
But the great security against a gradual concentration of the several powers in the same department, consists in giving to those who administer each department the necessary constitutional means and personal motives to resist encroachments of the others. The provision for defense must in this, as in all other cases, be made commensurate to the danger of attack. Ambition must be made to counteract ambition. The interest of the man must be connected with the constitutional rights of the place. It may be a reflection on human nature, that such devices should be necessary to control the abuses of government.
Content created and supplied by: Absure (via Opera News )