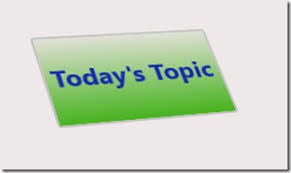 TOPIC: THE BACKSLIDER AT HEART IS FILLED WITH HIS OWN WAYS
FRIDAY 5TH FEBRUARY, 2021
Meditation:
"The backslider in heart shall be filled with his own ways: and a good man shall be satisfied from himself." (Proverbs 14:14)
Today's text: Proverbs 14:12-16:
The worst deception is self-deception. When someone is wrong and tells himself he is right, it is self-deception. When a man comes to himself, sees and accepts that he is wrong and settles for change, revival has started. Humility must precede revival. When one accepts one's fault, then mercy will match truth and forgiveness.
Like the prodigal son, many are out of God's will, not living the way God wants them to live. They think they can handle their lives. Some stay away from fellowship and have reasons to justify their actions. Others think they can run their lives independently without a cover, without a mentor. There is a way that seems right unto a man but the end of such is destruction.
When a man is revived and begins to live again as the Lord pleases, heaven rejoices (Luke 15:24). When we make progress or increase in our lives, when we are quickened, it brings glory to God, angels rejoice as well! One must come to oneself as the prodigal son did.
Revival begins with realizing that you have missed it, blown it. When one admits one's lack and seeks for a solution, revival starts. Yes, the blood of Jesus washes and cleanses but we have a part to play to present ourselves daily to Him, yielded to Him, obeying Him again like the prodigal son. If you can only allow the word and Spirit of God to touch you, you will be revived. No matter how dead, you can be revived.
Prayers:
1. Ask the Holy Spirit to help your to be truthful to yourself at all times.*
2. Do a thorough self-examination and ask God to purge you of all unrighteousness.
Confession:
Father, deliver me from all self-deceit. Help me to live in the truth of your word that I may experience overwhelming joy and victory, amen.
Further Study:
Matthew 24:12:
"And because iniquity shall abound, the love of many shall wax cold."
Luke 9:62:
"And Jesus said unto him, no man, having put his hand to the plough, and looking back, is fit for the kingdom of God."
Galatians 4:9:
"But now, after that ye have known God, or rather are known of God, how turn ye again to the weak and beggarly elements, Where unto ye desire again to be in bondage?"
Revelation 2:4:
"Nevertheless I have somewhat against thee, because thou hast left thy first love."
Content created and supplied by: Introspect (via Opera News )