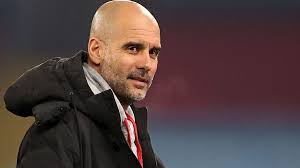 Manchester City was able to secure all three points in a hard fought game against Wolves and now lead the English Premier League table with 15 points. However, the Spaniard insists he does not have room for laxity by thinking the battle is over. He maintains that his focus remains on the next game against Manchester United.
He reiterated that Liverpool remains the English Premier League champions and the discussions about records do not matter now. The only thing that matters to him is defeating Manchester United in the Manchester derby.
Manchester City took another step closer to lifting the league title with an emphatic win against Wolves and continued their relentless winning run. The Wolves side proved a stubborn opposition at the Etihad but Guardiola's side was able to pull off a win in the strong contest.
Manchester City dominated possession and were able to take a lead after Wolves defender, Leander Dendoncker scored an own goal while trying to stop Raheem Sterling from scoring. Wolves defender and skipper, Conor Coady was able to cancel out the Cityzens lead with a header sixty minutes into the game. This goal was a threat to the perfect winning streak of Manchester City.
The Premier League leaders were able to win the game through relentless dominance of possession and two late strikes from Gabriel Jesus and Riyad Mahrez crowning his brilliant display with a stoppage-time goal meant Manchester City taking their winning streak in all competition to 21.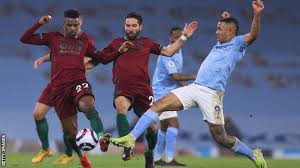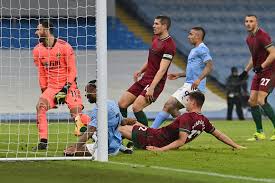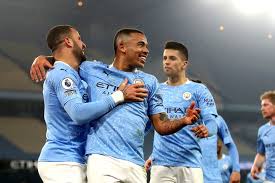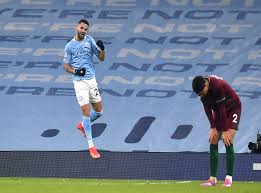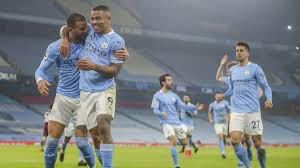 This also meant that Manchester City have won their last 15 games in the English Premier League and have gone unbeaten in their last straight 28 league and cup games. This was a feat they achieved between April and December 2017, still under the management of Guardiola.
English Premier League table toppers, Manchester City will face Manchester United who they lead by 15 points, but the Red Devils have a game in hand which they play against Crystal Palace on Wednesday night.                                                             
Guardiola expressed his delight in how his players performed in the match while speaking after their 4-1 win against Wolves. He felt glad his players were able to respond positively after they had a setback in the game, just as they equally responded against West Ham on the weekend.
He explained he does not want to nurture the idea that his side is close to lifting the league title but admitted that they are in a good place to displace the English Premier League champions, Liverpool. If Manchester City wins the title, this will make it a third win in their last four seasons.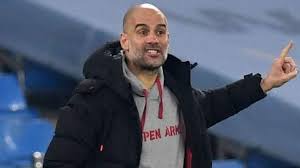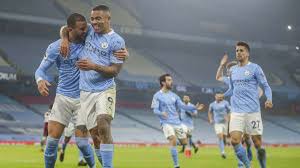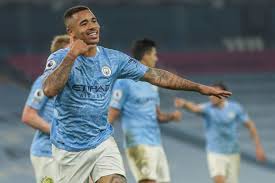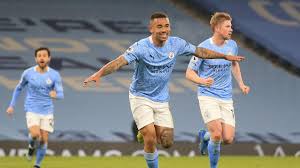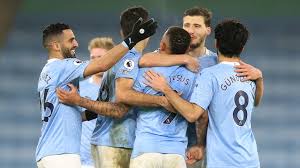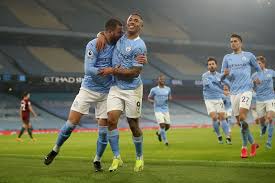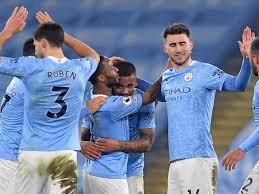 Guardiola pointed out that it was a fantastic game because the team was able to respond positively after they conceded an equalizer from the first shot on target by the Wolves team.
It is difficult to play against Wolves, and they make scoring against them difficult by staying organized at the back. They sit back tight but are dangerous on the counter due to the amount of fast forwards they have. This is something their opponents keep in mind when playing them.
Guardiola praised his side for how well they controlled the game with their possession and thinks it was a well-deserved victory. Manchester City struggled to dominate after they conceded to Wolves, but they were able to gain control of the game after just five minutes. The City players played brilliantly from there and were able to create chances after that.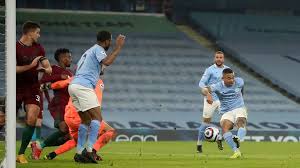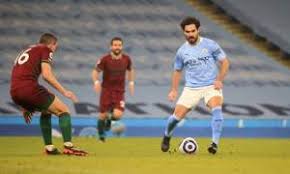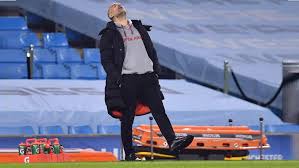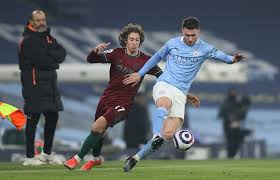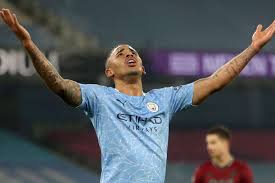 Guardiola explained that his side started the second half well and in the first five to 15 minutes were able to create more chances. After that they found it tough keeping possession, especially on two occasions when they tried forcing an attack too quickly.
He pointed out that in some situations, his players try to create chances too quickly but insisted that they are better off making more passes around the 18 yard box to disrupt the organization of the opposition defense and the room to create chances will come.
For five or 10 minutes, Guardiola noticed some lapses in Manchester City's attacking play, but after that, they team played brilliantly.
When told about the impressive records Manchester City are setting, Guardiola dismissed it by referencing "Manchester United."
When asked further, he said, "Man United. That's all we care [about now]. We're going to care about the records when everything is over. Man United."
When someone told Guardiola that the impressive performances by his side was a sign they were going to win the league, he added, "The champions is as I said yesterday in my press conference, Liverpool, the crown belongs to them."
Guardiola believes his side is in a good place to dethrone Liverpool as the English champions and insisted that his players were going to try to do that. However, Liverpool are still the champions of the English Premier League. He admitted that he wants Manchester City to win the title this season and do well to defend it next season.  
He pointed that there is still 33 points to play for and today, they are ahead with 15 points. Manchester United has a game in hand to close the gap. He expects his side to make good use of the one or two days they have off. He wants his side to rest, especially mentally. Furthermore, he does not think they have enough time to prepare for the Manchester derby, so they must use the coming days wisely.
Content created and supplied by: DexterSmart (via Opera News )