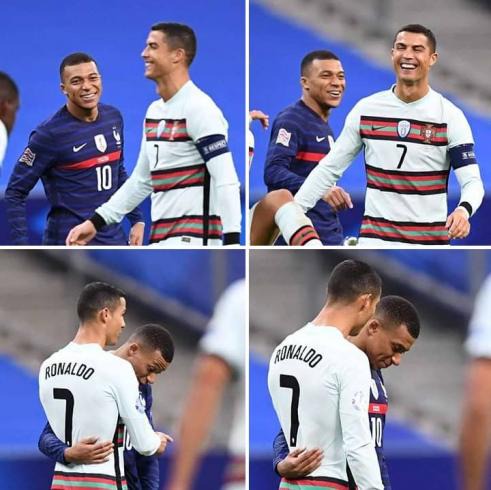 The Portuguese all time great, CRISTIANO RONALDO, was reported to have tested positive to Corona Virus a day a fter the Nations League game against France which ended in a barren draw. 
The Juventus striker will miss a number of high profile matches including tonight Nations League match against Sweden, whom have lost all 3 of their last Nations league game including a reverse fixture against Portugal on September 8, 2020 which ended 0:2 in favour of Portugal. 
CRISTIANO RONALDO will miss the following matches: 
Nations League, 
Portugal Vs Sweden Tonight, October, 14, 2020; 
Crotone Vs Juventus on October 17, 2020. Seria A; 
Dynamo Kiev Vs Juventus on October 20, 2020, UEFA Champions League opener. 
The above fixtures are a certainty that he will surely miss. 
Depending on how fast his recovery develops, and if everything go so well he is likely to be available for the Serial A game against Hellas Verona on October 25, 2020 and above all, the Champions League clash against Barcelona on October 28, 2020.​​​​ 
Juventus are hopeful that he will be available for the 2nd Leg of the Champions League match which depend soley on the recovery process as well as the football governing body, FIFA. 
The Portuguese all time leading scorer is still in shock over the test results as echoed by the Portugal boss, Fernando Santos revealing the player's eagerness to play which means he likes to get back to the field doing business as usual sooner rather than later. 
"He is managing the situation very well' and He is completely asymptomatic, he is okay, no symptoms, he is in awe because he doesn't know what happened to him" said the Portugal Boss. 
We hope to see him fit again and go about his normal business.
Despite his age (35), he is still very much instrumental for Portugal and Juventus side. 
Content created and supplied by: kelebobs32 (via Opera News )