Champions League have announced their nominees, as per quarter-final player of the week award. And, one of the Thomas Tuchel's man is on the nomination list, having performed awesomely and amazingly against Porto at Seville.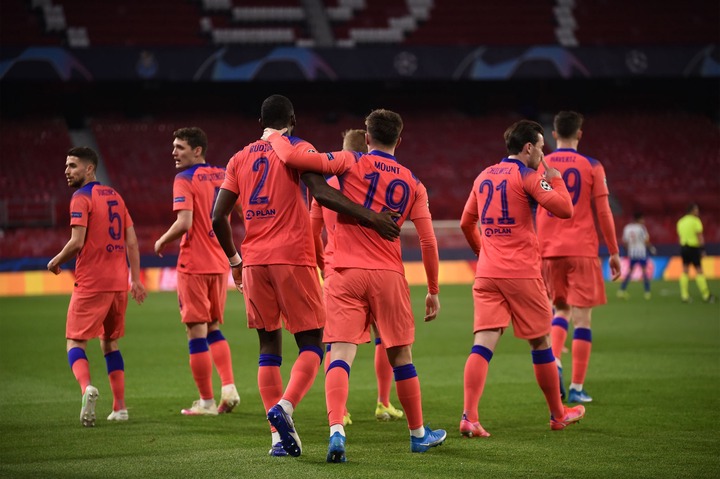 It ain't easy to get on Champions League player of the week nomination list, as it literally means that the Blues player really played amazingly. Of course, many Chelsea's players dazzled flawlessly this night, but this particular outplayed his teammates.
Officially, Champions League have nominated Chelsea's Jorginho, for player of the week award. And, the Italian midfielder is on the nomination list, because he wins the man of the match award for his performance and contribution against the Sérgio Conceição's men.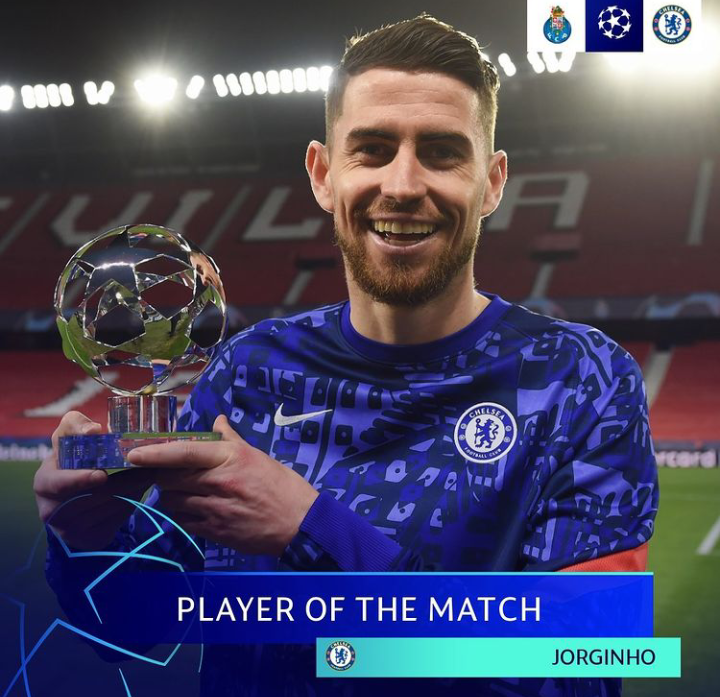 Obviously, many Chelsea's fans always condemn Jorginho's performance in the midfield, because they failed to see the impacts and effects of the Italian midfielder wizard, in the absence of Kante. For Champions League to nominate Jorginho in the player of the week award, it means the Blues midfielder performed greatly against Porto this night.
The Italy international singlehandedly controlled and dominated, the midfield throughout the game. And, he was relieved in the second-half when N'Golo Kante joined them. Still with Kante's presence in the midfield, Jorginho was still everywhere on the pitch, as he was there frustrating and pestering Porto's players.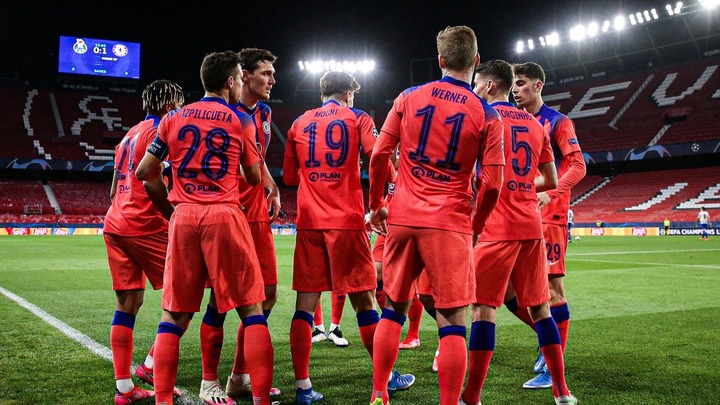 Jorginho's incredible pass gave Chelsea the first goal that was netted by Mason Mount, and he practically orchestrated Ben Chilwell second goal, that was assisted by Mateo Kovacic. Without being sarcastic, the Blues midfielder deserves the nomination, because his performance and contribution helped Chelsea massively this night.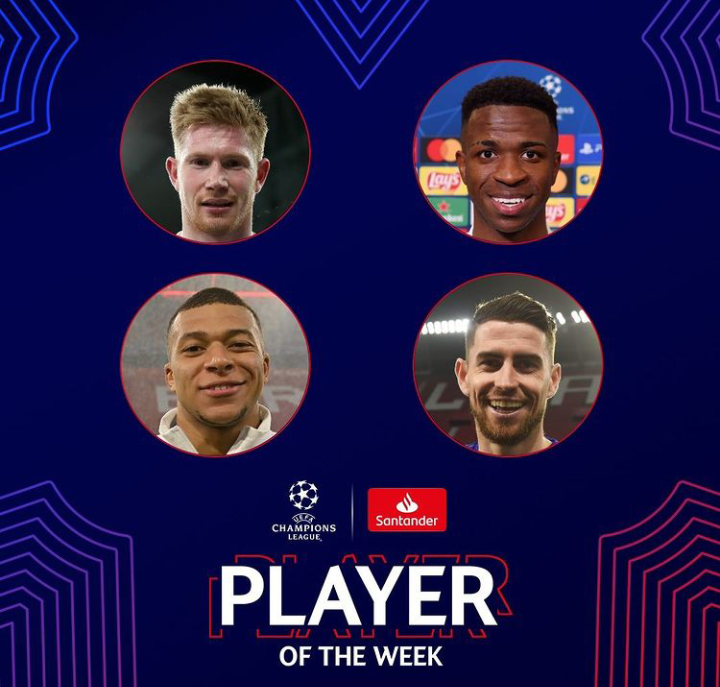 Other nominees for Champions League player of the week award are; PSG's Kylian Mbappe, Real Madrid's Vinícius Júnior and Manchester city's Kevin De Bruyne.
Can Jorginho really win the award?
Drop your comments below
Content created and supplied by: SportSire (via Opera News )