6. Alex Iwobi- Everton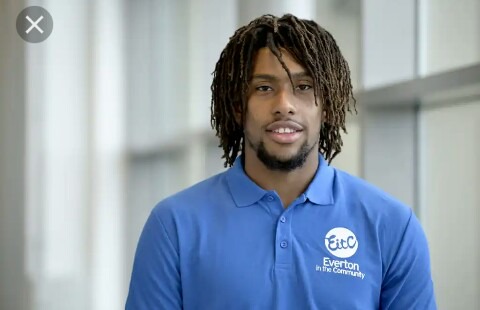 Alexander Chuka Iwobi is a Nigerian professional footballer who plays as a winger and forward for Premier League club Everton and the Nigeria national team.he began his career at Arsenal, making 149 appearances and scoring 15 goals, and winning the FA cup in 2017.
The former arsenal attacking midfielder started under unai Emery well. The Nigerian international came through the ranks at Emirates Stadium under the stewardship of Arsene Wenger. He is growing some nice locks on his head. Let us not forget the legendary Jay Jay Okocha is his uncle.
5. Ethan Ampadu- Sheffield united/Wales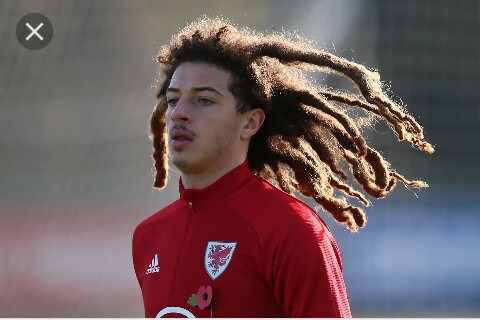 Ethan Kwame Colm Raymond Ampadu (born 14 September 2000) is a professional footballer who plays as a centre back or defensive midfielder for premier league club Sheffield United , on loan from Chelsea , and the Wales national team . He made his senior debut for Wales in November 2017. Ampadu previously played for Exeter City , where he became the youngest player to appear for the club's first team, aged 15. He has also played for German club RB Leipzig . He has some strange dreadlocks that make him look like Bob Marley son.
4. Nathaniel Ake- Manchester city/Holland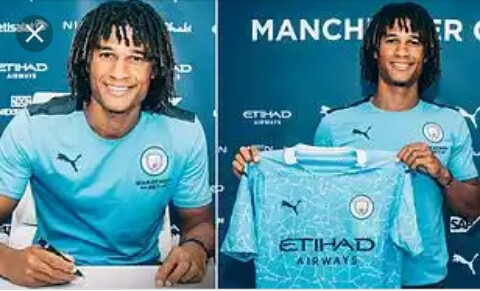 Nathan Benjamin Aké is a Dutch professional footballer who plays for Premier League club Manchester City and the Netherlands national team. Although he predominantly plays as a centre back, he has also been deployed as a left back. 
Holland international Nathaniel Ake is determined to make sure he is easily remembered by Bournemouth fans for years to come. The Netherlands international came through the youth ranks at Chelsea. Eddie Howe signed him because he sees a great future in him. He has some of the most elegant and well-kept dreadlocks in the game.
3. Wilfried Zaha- Crystal Palace/Ivory Coast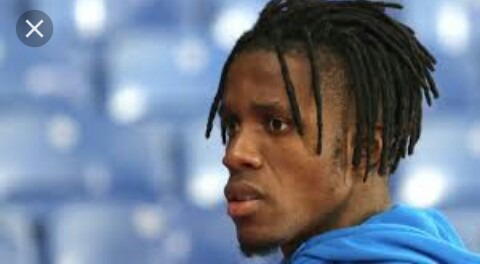 Dazet Wilfried Armel Zaha is a professional footballer who plays as a forward for Premier League club Crystal Palace and the Ivory Coast national team.
Zaha advanced into the Crystal Palace first team from their academy.ivory Coast International Wilfried Zaha is currently a key player for his club Crystal Palace. The former Manchester United winger is easy to recognize because he has grown some dreadlocks. He signed a long-term deal to remain at the club for few more years. Tottenham Hotspurs was showing interest in him.
2. Mohamed Elneny- Arsenal/Egypt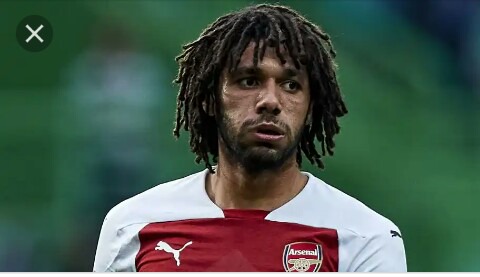 Mohamed Naser Elsayed Elneny is an Egyptian professional footballer who plays as a midfielder for English Premier League club Arsenal and the Egypt national team.Elneny began his senior career in the Egyptian Premier League.
Arsenal forgotten man Mohamed Elneny makes the list because of his dreadlocks, not his football. Mikel arteta has played him twice against liverpool this season.He might need to reconsider his Gunners career because he obviously needs more playing time.
1.Renato Sanches- Lille/Portugal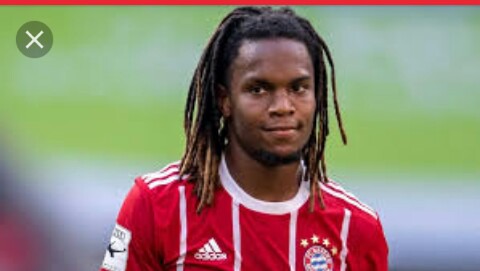 Renato Júnior Luz Sanches ComM is a Portuguese professional footballer who plays as a midfielder for French club Lille and the Portugal national team.sanches began his career at Benfica, making his professional debut for the reserves in October 2014.
Bayern Munich flop Renato Sanches has the longest dreadlocks in football today. The Portuguese wonder-kid is only 23-years-old but looking at his long well-maintained locks, you will think he is 25 or older. He failed to rediscover his EURO 2016 touch at Swansea in 2017/18 season but Niko Kovac did give him a second chance at Allianz Arena.
Content created and supplied by: Pascalee10 (via Opera News )