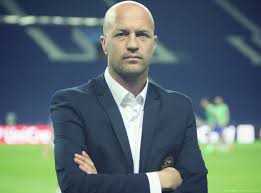 Although he has not yet made it public, the newly elected president of FC Barcelona, Joan Laporta, is very clear about the two people he wants for the sports management in his second period at the helm of the club.
One is Mateu Alemany, who would occupy the post of director of football. The other is Jordi Cruyff, who will put in charge of the technical secretariat.
In his first hours as president, Laporta has confirmed Alemany but has not done the same with Jordi Cruyff. "Out of respect, first I have to talk to the current employees of the club," explained the new president, who threw out the question of Jordi Cruyff: "I do not commit to anyone. When we know how everything is, we will make decisions".
It is no secret that he has an excellent relationship with the son of Joan Cruyff, his footballing reference.
Although in his first hours as president of FC Barcelona he has avoided personalizing: "Both he and Xavi have congratulated me, I suppose because I have received many messages".
Laporta is focused on finalizing the guarantees that he has to present to LaLiga for it to give its OK. A procedure that will be completed between Friday and Tuesday next week and which is essential for him to take up his post.
Once this formality has been completed, Laporta will hold his first press conference as the new president at the Auditori 1899. It will be then, and not before when he will announce the people chosen to lead his football project.
He does not close the door on his return to FC Barcelona
So, Jordi Cruyff will not travel to Barcelona this Wednesday, as had been suggested. "First of all I deny the news of my trip on Wednesday, I will be at the training camp," said Jordi Cruyff about his commitment to Shenzhen Kaisa Group of the Chinese Super League.
The coach is focused on the team, who are currently fifth in Group A of the Asian championship. And out of respect for his club, he has refuted reports of his imminent arrival in Barcelona.
Jordi Cruyff did not close the door to the Blaugrana, but always with the approval of his current club: "For now I have not had any contact with Barça and anything that happens will always be with the approval of the Shenzhen Kaisa Group.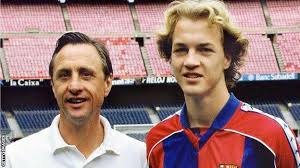 A brilliant career as sporting director
Since hanging up his boots, Jordi Cruyff has had a brilliant career as a sporting director. The first club to sign him was AEK Larnaca in 2010, making them the first Cypriot team to reach the group stage of the Europa League.
His successes attracted the attention of Maccabi Tel Aviv, who brought him on board in 2012 to end a ten-year drought. And so it was. He won three consecutive Premier Leagues, culminating in a historic treble - Premier League, State Cup, and Toto Cup - the first-ever for an Israeli club.
In China, he saved Chongpin Lifan from relegation first, and Shenzhen last season after a promotion play-off against Shijiazhuang Ever Bright.
In between, he took the reins of the Ecuador national team, but the pandemic prevented him from coaching a single game and he eventually resigned.
Content created and supplied by: NewspaperReview (via Opera News )