We will be looking forward to see Clubs with Most Clean sheet and Fewest goals concede in a single season.
Clubs with Fewest goal concede in a Premier League season.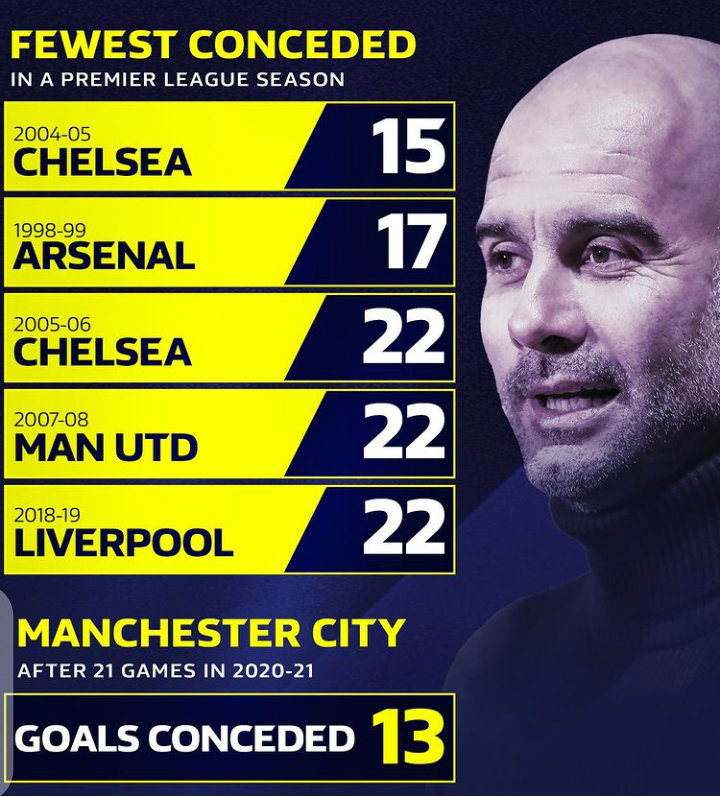 When it comes with clubs that have allowed the least goals to chip in, it is Chelsea, they still hold the record of clubs with Fewest goal concede for a complete season, they concede only 15 goals to their name under the management of Jose Mourinho during the 2004/05 season, But with the way things are going Manchester City has concede 13 goal this season and for them to set a new record they have to concede only one more goal in their remaining fixtures which seems impossible.
Other players that have conceived less goals includes Arsenal concede 17 goals then the following remain clubs has allowed only 22 goals each are Liverpool, Chelsea and Manchester United.
But following Manchester City Ruthless Strike Can they surpass Chelsea as clubs that concede the list goal in premier league history, They need to at least concede only one goal in 17 premier league fixtures they will be laying this season.
What are your verdict of this achievement being possible.
Content created and supplied by: Doncally2kk (via Opera News )