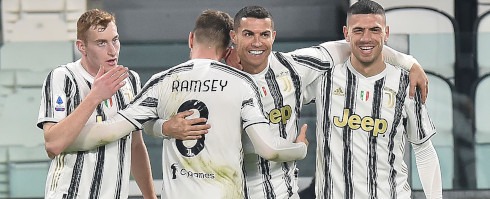 Cristiano Ronaldo is at it again! Juventus cruises as Cristiano Ronaldo scores a brace to hand over the old ladies a Seria A win.
Juventus had a significant part of the game, as they dominated from the beginning up until the last minute. Juventus had 60% of the ball possession, while Crotone had 40% of the ball possession.
Juventus had 8 shorts on target, as against Crotone's 2 short on target. Crotone did not see much of Juventus goal post. Juventus had a very solid defence which was strong enough to repeal Crotone's attack.
Juventus made a total passes of 692, as against Crotone's 522. Juventus was more of the dominant side. Juventus had 7 corner kicks, while Crotone just managed to get only 3. Juventus committed 18 fouls, while Crotone committed only 9 fouls.
The first half of the match ended 2 goals to nil. The second half was not any different from the second half, as Juventus ran over Crotone, by scoring another goal, to make it 3 goals to nil, to seal the game.
Ronald opened the scoring with an assist from Alex Sandro, and netted the second one, as Aron Ramsey provided him with the assist. Weston Mckennie subsequently added the icing on the cake by making it 3gaols.
Juventus now sit at the third spot on the Seria A table, adrift Inter Milan and AC Milan, who are currently first and second respectively, on the table. Inter Milan has 53 points, while AC Milan has 45 points.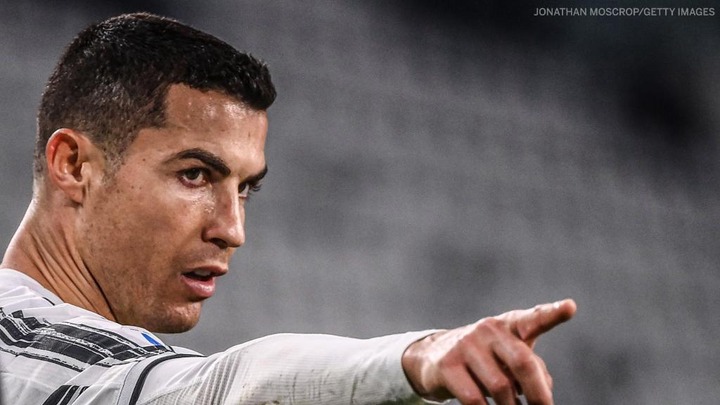 All thanks to the magic of the world's best, Cristiano Ronaldo, Juventus are able to pick up a victory and also have the opportunity to keep fighting for the Seria A tittle.
Cristiano Ronaldo is undoubtedly the real G.O.A.T. His influence in the Juventus team has been tremendously felt.
Cristiano Ronaldo definitely has what it takes to send Juventus to the quarter finals of UEFA champions league. If you agree with this or not, do well to drop your own views in the comment section and also keep following for more updates.
Content created and supplied by: BeckleyJones. (via Opera News )