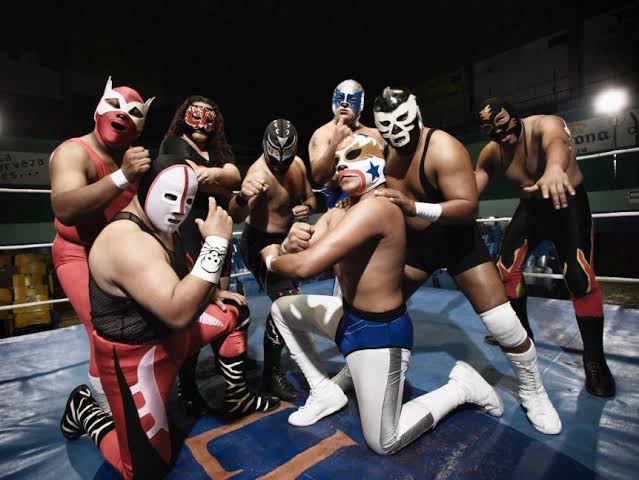 The most popular professional wrestling body in this part of the world is no other than WWE. Subsequently, it is not possible to write about professional wrestling without writing about WWE and Vince McMahon the CEO. WWE is the largest wrestling promotion in the world, holding over 450 live events a year, and is available to 800 million homes worldwide in 28 languages through television. The company's global headquarters is located in Stanford Connecticut with offices in New York, Los Angeles, London, Mexico City, Mumbai, Shanghai, Singapore, Dubai etc.
 WWE brands itself as "sports entertainment" and not pro-wrestling. The reason for this is because in the 1990s, to get more levy and pay fewer taxes, Vince McMahon admitted to the Supreme court that WWE(then called WWF) is not a real sport, but simply a form of entertainment. And to his and the company's credit, it worked. The term "sports entertainment has defined the company through several different eras and decades, up until the current era.
As in other professional wrestling promotions, WWE shows are not legitimate contests, but purely entretainment-based performance theater, featuring storyline-driven, scripted and partially choreographed matches, though matches often include moves that can put performers at risk of injury, even death, if not performed correctly. Since the 1980s, WWE publicly has branded its product as sports entertainment, acknowledging the product's roots in competitive sport and dramatic theater.
 The fact of the matter is that the competitive matches and fights between superstars are not real, as the matches have pre-determined outcomes. However, this doesn't take away from the fact that it's an athletic form of entertainment, and that all superstars train like athletes.
It aims at capturing an audience with drama, intrigue, comedy, violence, athletic prowess, bundling the whole thing together in a sporting context.
WWE(and pro wrestling in general) comprises of superstars portraying fictional characters on television with scripted rivalries and subsequently, scripted matches. However, that hasn't stopped WWE from blurring the lines between fiction and reality.
As mentioned earlier, the outcomes of matches are predetermined, the superstars portray characters just as they do in any television show, but due to the physical and athletic nature of wrestling, injuries occur frequently and superstars bleeding in the ring is also legitimate, 98% of the time.
WWE superstars and wrestlers, in general, get a lot of criticism from a lot of people for being "fake fighters" or participating in a "fake sport", but what many people don't understand is that they put their bodies on the line every single night and are at risk of injury constantly.
As the characters and storylines became more outlandish, the pretence to legitimacy was abandoned and today, the world's biggest wrestling promotion — the World Wrestling Entertainment (WWE) — has openly admitted that its wrestlers are performers engaging in storylines.
For a long time, those in the wrestling refused to admit that it involves theatrics, but nowadays (in the United States, at least) it is normal for the wrestlers and promoters to either partially or completely acknowledge wrestling's essence as predetermined entertainment to the public
From their hectic travel schedules to their training and the fact that they go all out for our entertainment, they deserve nothing still, but the highest respect.
Also, while the events in wrestling are staged, the physicality is real. Like stunt performers, wrestlers execute feats of athleticism, fly, collide with each other and the floor — all while staying in character.
Unlike stunt performers, wrestlers perform these staged contests in one take, before a live audience. It as well takes choreography and part improvisation to create a unique work of art.
According to www.abc.net.au, even though it is mostly staged with predetermined outcomes,studies reveal that the physical consequences of a match can be comparable to being in a small car accident.
The company's majority owner is its chairman and CEO, third-generation wrestling promoter Vince McMahon, who retains a 42% ownership of the company's outstanding stock and 70.5% of the voting power.
The current entity, incorporated on February 21, 1980, was previously known as Titan Sports Inc, which was founded that same year in Massachusetts. It acquired Capitol Wrestling Corporation Ltd., the holding company for the World Wrestling Federation, in 1982.
Titan was renamed World Wrestling Federation Inc. in 1998, then World Wrestling Federation Entertainment, in 1999, and finally the current World Wrestling Entertainment, Inc. in 2002. Since 2011, the company has officially branded itself solely as WWE though the company's legal name was not changed.
Photo credit ; www.abc.net.au
Please continue to share, like and follow.
Content created and supplied by: Odebiuwa (via Opera News )