As Liverpool's second Merseyside derby this season against Everton is currently underway, there is little chance of the Jurgen Klopp side winning this match as the visitors are currently leading after the break through a goal scored by Richarlison in the earlier minutes of the game.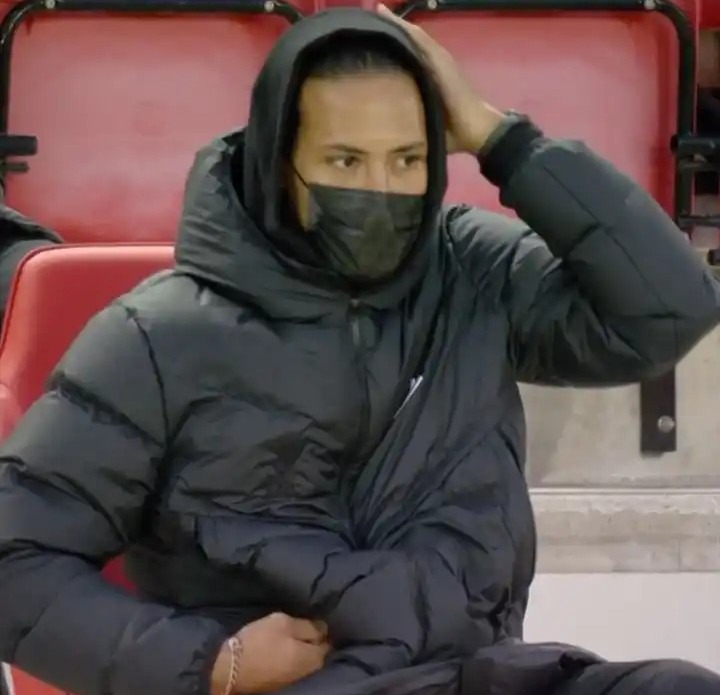 Some fans are already predicting the defending champions may end their place in the UEFA Europa League if they continue this inconsistent run in the Premier League as their are now defensively capacitated. 
However, there is another hope for Klopp as their major key defender, Virgil Van Dijk is spotted in the spectators stand boosting the morales of his teammates despite not appearing on the pitch during to his current injury. This means the Netherlands international will soon be available for them. 
He lastly played for the team against this same opponents in their last Merseyside derby in the earlier beginning of the season. He sustained his current injury due to a harsh tackle from Everton goalkeeper, Jordan Pickford, a match which ended in a 2-2 draw between them. 
Content created and supplied by: RareBreed (via Opera News )