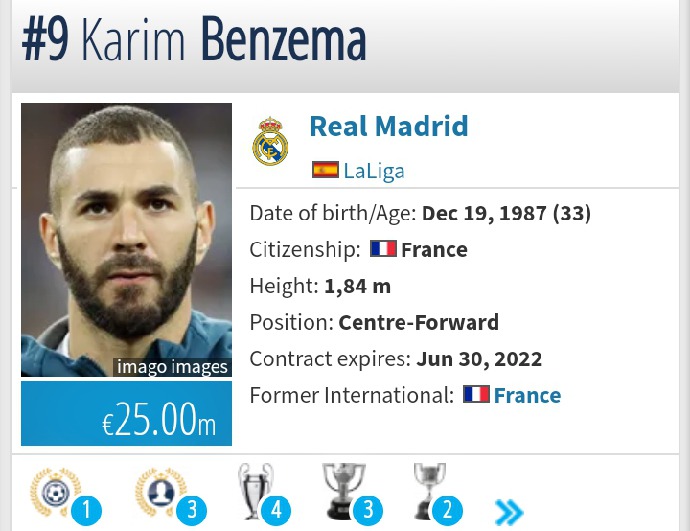 No real Madrid player have provided more assists than Karim Benzema. The real Madrid striker have provided 140 assists in 541 games. Cristiano ronaldo is the second player on the list, He made 131 assists in 438 games. If he had stayed backed at real Madrid, he could have been the leader of top assists chart.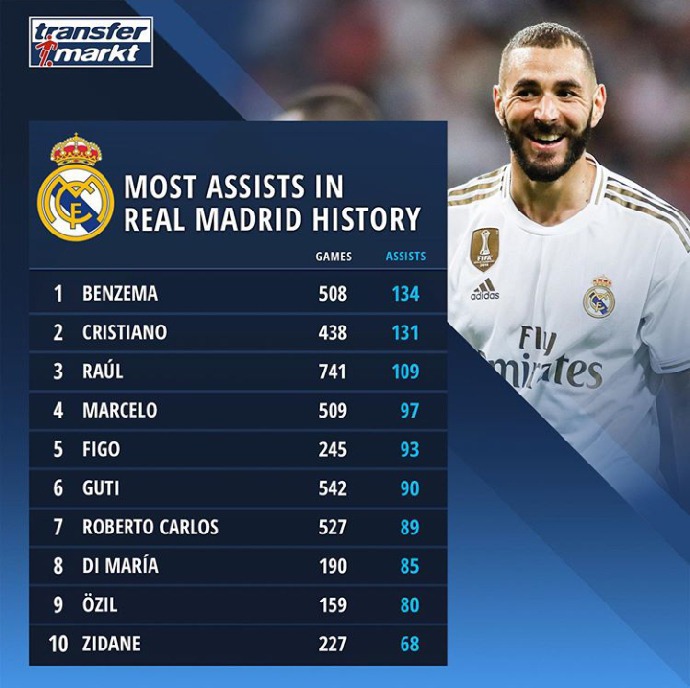 Raul Gonzalez is the third player on the list, he made 109 assists in 741 games. This means that only two players have provided 130 or more assists for real Madrid, these players includes Karim Benzema and Cristiano Ronaldo. Marcelo have provided 101 assists for real madrid.
Figo and Guru provided 93 and 90 assists respectively. The next player on the list is Roberto Carlos, the fullback provided 89 assists in 527 games for real Madrid. Other players that made the list includes Angel Di maria, mesut Ozil and Zinedine Zidane. Who is your favourite player in the list?
Content created and supplied by: Football-Stats (via Opera News )