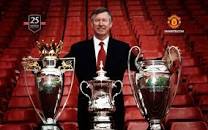 No body gave Manchester United a chance to contend for the title in the 2020/2021 season, especially after being beaten by crystal Palace and Tottenham Hotspurs. Miraculously, they picked up, winning almost every away match and in no time, they were at the top of the league. The fans started believing in them again and the possibility of winning the league after seven years became a reality.
Champions do not just emerge, they carry a mentality to the very end. Manchester United seems to be lacking in that area, as they easily get distracted with the thought of winning the league and begin to make silly mistakes even from the coaching crew, in terms of selection, underrating teams they ought to go all out and pick the much needed 3 points against.
Manchester United might have already lost their chance of winning the league this season by dropping vital points against Sheffield united and Everton, after loosing at home and drawing respectively.
Do you think Manchester United still have the chance of winning any trophy this season or even the league?
Content created and supplied by: Kingsniche (via Opera News )