Since Mohamed Salah joined Liverpool he has shown consistently that he is one of the best footballers in the world, he won the Premier League player of the year when he joined Liverpool after having a not so good career at Liverpool before he moved to Fiorentina, Salah proved himself at Fiorentina as a very talented footballer but he didn't stay at the club because As Roma wanted him the most, after his impressive performances at the club Jurgen Klopp saw something special that made Liverpool buy him from As Roma.
Since Salah joined Liverpool, he has defiled the odd by scoring goals and creating for his teammates, he has won many personal awards at Liverpool, he won the Premier League Golden Boot twice, though, he shared the second with Mane and Aubameyang.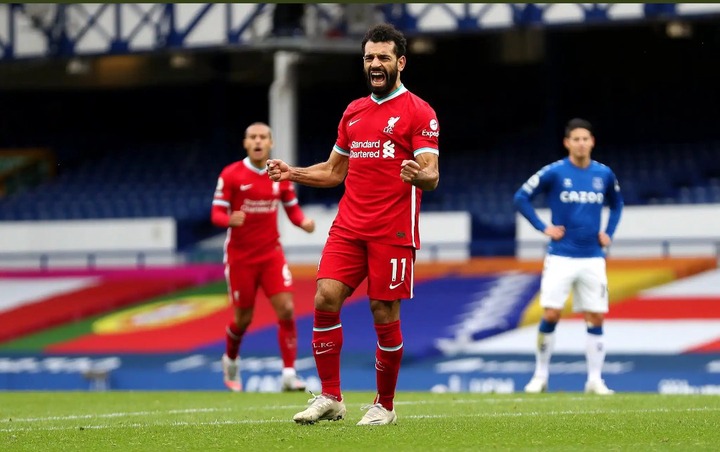 Salah made his 159th appearance for Liverpool today against Everton, before the match he has scored 99 goals for Liverpool already which means he needed just one goal to reach the 100 goals, Mark, Saido Mane scored the first goal for Liverpool in 3 minutes before Everton equalised, the second goal came from Mohamed Salah which marked his 100th goals for Liverpool.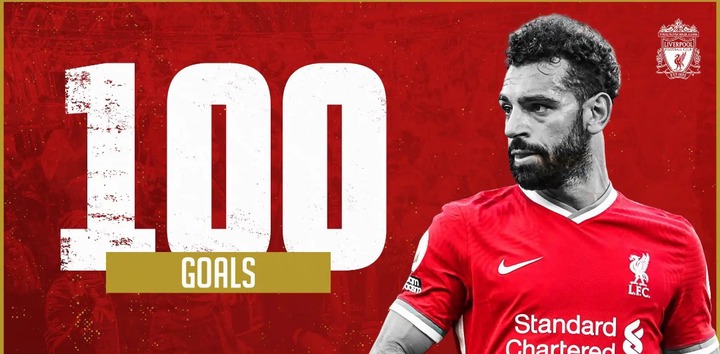 Salah became the third player to reach 100 goals for Liverpool in fewer games, only Roger Hunt and Jack Parkinson have scored 100 goals in fewer games for Liverpool than Mohamed Salah.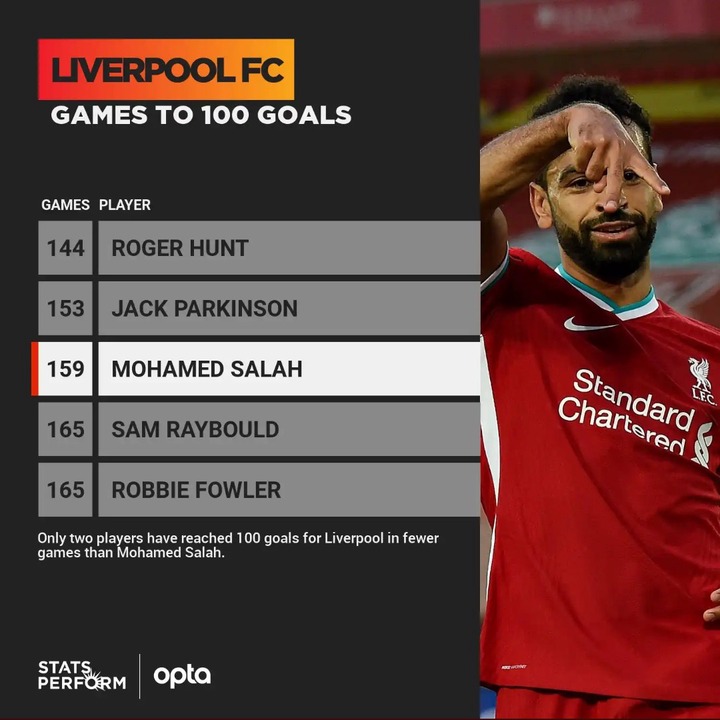 Follow for more legit news!!
Content created and supplied by: Idowubrainiac (via Opera News )