Football can be quite a cut-throat sport, not to mention how ruthless it can be from a business perspective. Making it to the top of the highest peaks in any country is never an easy undertaking, but sometimes it can help to be a little selfish - both on the pitch and off it, too.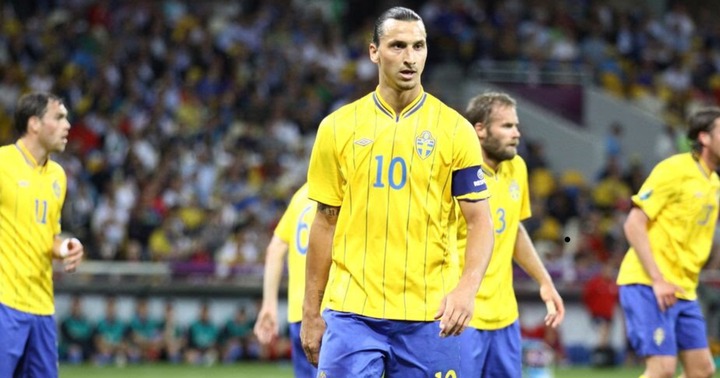 Whether it's a case of taking more shots than your teammates, becoming a fox-in-the-box striker or learning how to turn yourself into your own one-man brand on-line, through television media or just organically, it's not uncommon for footballers to become more than a little self-centered.
With clubs both commanding, and demanding, large fees for players in today's money-saturated market it can sometimes be a help to have these sorts of players to pick from. After all, it would be naive to presume that footballers are bought simply for their football ability, because the truth is that they often get transferred so that a club can break into a foreign market, or even make money back off massive amounts of shirt sales.
On the other hand, housing selfish footballers can prove incredibly problematic. Ultimately, if a player thinks themselves to be better than the club, it can lead to messy scenarios and acrimonious bust-ups. Not only this, but an unwillingness to play as a team player, pull one's weight and play as an equal can lead to falling out with fans, managers and even owners.
Down through the years, there have been some real divas and egotistical characters gracing the beautiful game, but some have stood out a little more obviously than the rest, and that's why i have decided to compile a list of the most memorable ones.
So, sit back and enjoy the ride and don't forget to have your say in the comments section if you feel i have left anybody, who was or is particularly selfish, out.
15. Kevin Mirallas
For Evertonians in particular this selection will seem most appreciated. Undoubtedly, the Belgium international is an incredible talent, but there have been numerous football occasions at Goodison Park where he simply hasn't pulled his weight effectively enough. Wasting chances, taking too many shots without scoring and not seeming to give 100 percent in key games, he has been a little bit selfish.
One obvious example that sticks out was when he missed a penalty against West Bromwich Albion after relieving regular spot-kick taker Leighton Baines of his duties. At the time, the Toffees were in danger of getting sucked into a relegation scrap and his miss compounded their misery. No doubt, fans will hope he turns around quickly during the 2015/16 campaign.
14 Roy Keane
In some quarters of the Republic of Ireland, it's sacrilege to complain about Roy Keane. The now-retired Manchester United captain is currently the assistant coach for the Irish national team, a position that would have seemed impossible back in 2002 when the Cork-born star clashed with Mick McCarthy during their World Cup preparations in Saipan. Since then, opinion has been pretty much divided on how he should be viewed; some class him as a selfish traitor, others a national treasure who stood up for what he believed in.Upset at the conditions of the pitch the Green Army were forced to train on, "Keano" returned home and took no part in the tournament. It's a well-worn tale, but it underlined just how ruthlessly self-destructive he could be. Add this to the demons he battled with alcohol and it's clear he often lived his sporting career without much thought for how it could affect the team dynamic. The same could very well be said of how he exited Old Trafford sooner than he needed to - or indeed Villa Park.
13 Emmanuel Adebayor
Celebrating in one of the most inflammatory ways possible back in 2009, Adebayor well and truly irked the Arsenal fans when he ran the length of the pitch at Eastlands to taunt them after scoring a headed effort past Manuel Almunia, leading them to fire missiles in anger. Having plied his trade with Arsene Wenger's men before, his actions underpinned precisely how selfish he could be on one of the largest scales.
He showed absolutely no regard for how his petulance could cause injury or damage to stewards and other fans who could have been seriously hurt in the process, either during or after the incident. Instead, he saw an opportunity to get one over them and he took it in one of the most self-centred and dangerous ways possible.
12 Berbatov
In 2010-11 Premier League campaign, Dimitar Berbatov became the first Manchester United player since Ruud Van Nistelrooy to score three hat-tricks in a single season. Back then, the Bulgarian was in the prime of his career and it was the culmination of years of hard work and effort, but it also underlined what the sometimes low-key striker could do when he became selfish. In short, when he was selfish up front it often paid off for the team - but there was a downside to his performances, too.
Absent from the defensive side of a team's game, he regularly forgets to help out in tracking back. This is not to say that he doesn't help out at all, with managers often using his height to defend set-pieces. Indeed, perhaps the biggest football misnomer is that Berbatov's languid style is actually laziness. It's not, but that doesn't mean he's not culpable of the odd bout of selfishness.
11 Eto'o
There can be little denying just how much Eto'o has achieved in his long career. Winning a huge amount of titles, the Cameroonian has seen the very peak of the beautiful game, and although he is certainly nearing the end, it's not easy to ignore the three UCL winners' medals he has or, indeed, the four African Player of the Year gongs he's nabbed.
Ultimately, he wouldn't have achieved so much without his selfish mentality but that doesn't mean it hasn't ruffled a few feathers down through the years. In fact, the likes of Roberto Carlos, who managed him at Anzhi Makhachkala, and Maicon have both expressed just how singular Eto'o can be, often playing for himself, with Carlos saying: "There's a part of him that thinks 'I, and not the group', which is really damaging. When a footballer, instead of playing, is interested in signing players who are his friends . . . it's confusing and strange. He did everything at Anzhi, except play football."
10 Nani

When he joined Manchester United from Sporting CP back in 2007, Nani had people wondering whether he could become the next Cristiano Ronaldo. The signs were there that he bore some significance to him. After all, both came from Portugal, liked to play on the wings, and exuded more than a touch of panache. Alas, he never reached the same heights as his fellow countryman although he did share one main characteristic with him - selfishness.
Indeed, he was often a bundle of highs and lows. In fact, during the 2010-11 campaign, he grabbed the highest number of Premier League assists. That said, he could also self-implode when the chips were down. In the end, however, he just couldn't bring enough consistency to his team ethic and it's no wonder he's now on the books at Fenerbahce, a team who recently failed to get through the Champions League qualifiers.
9 Mario Balotelli
Balotelli as an enigmatic striker showed far too much of his low-key side than he did of his show-stopping theatrics. Of course, it's true that "Super Mario" has given plenty back to the fans and charities in his time, so it might seem a tad harsh to label him too selfish, but on the field he plays for himself more often than not.
Indeed, ex-team-mate Adel Taarabt - himself a figure of disdain for many - has not made any secret of what he thought of the Italian in the past: "I played with him and I can confirm he's good, but he didn't seem like a world-class player to me. He has a strong shot but he doesn't play for the team."
8 Ibrahimovic
Trawling through the witty one-liners that Ibrahimovic has uttered in the past, cracking a smile becomes almost second nature. A charismatic, albeit egotistical, footballer who is equally adept at scoring goals as he is at giving the media what they love to hear, the Sweden international has grabbed the headlines more often than he cares to remember.
That said, he can come across as more than a little selfish. His altercations with ex-managers and others have led to his tenure at certain clubs being cut short. In particular, his time at the Camp Nou with Barcelona saw him lose a great deal of his appeal due to a lack of a necessary team work ethic. Thankfully for football lovers everywhere he has outgrown his drawbacks and is a much more rounded player these days.
7 Robinho
In many senses, Robinho was the superstar we all heard about and never saw develop. An elongated promise that never really delivered, his is a tale that could so easily have had a different ending. Alas, he's currently on the books at Guangzhou Evergrande having wasted his best years at some of the biggest clubs in the world.
Too busy pulling tricks and running with the ball into corners he often couldn't escape from, he was a dazzling performer but was simply far too busy doing step-overs, flicks and tricks to notice teammates in better positions. His selfishness often saw him castigated by the fans from Manchester to Milan and although he has gained some responsibility in his later years, it's safe to say he'll never become the excellent player many expected he would.
6. Ronaldinho
Back in 2005, Ronaldinho was officially the best player in the world. Treating fans of football across the globe to some magical touches and samba skills, the former Brazil international had the beating of practically every defender he ever faced. At the time, he was a Barcelona player, but fast forward to today and he's back in Brazil, a world away from his peak.
In truth, "Dinho's" rapid downfall had much to do with his unwillingness to battle his personal foibles such as his strong penchant for the night-life, a laziness that stemmed from his selfish side. While he could win games for teams in the blink of an eye, he also began to rely on it far too much. Now, he goes missing from team duties and seems far more concerned with having a good time than giving his opponents a hard time on the pitch.
5 Arjen Robben
The image of Robben bearing down on goal with the ball stuck to his feet is not one that the defenders who faced him will remember fondly. However, it is one that football fans the world over recognise as a sight to behold. If there is one negative trait the Dutch star has possessed in the past, however, it has been his inability to meld into the fabric of a team as much as he should. His self-involved play even saw him involved in a bust-up with Thomas Muller back in 2012.
Choosing to shoot more often than pass, he is sometimes still guilty of killing a team move with too much unnecessary dribbling, but he is largely a changed performer whose medal haul continues to pile high.
4 Reham Sterling
Sometimes selfishness can be a strength. Offering footballers a resource to draw from when times are tough, it can genuinely be a personal fortress. Although Sterling was branded many things during his acrimonious departure from Anfield, it was his label as "selfish" that perhaps struck a chord with so many. Yes, his decision to leave for Manchester City was made out of self-interest, but was that such a bad thing?
Departing for a club with more money, a more creative midfield in place and a spot in this season's Champions League, it was a no-brainer, in truth. Lifting himself up to the next level, he certainly angered a lot of fans, but the former Golden Boy award winner certainly has the raw talent to make it for the Citizens. Now, all he needs is a glut of goals and some silverware to silence his critics completely.
3 Ben Arfa
In recent times, Ben Arfa has become somewhat of an unreliable. Often praised as one of the most naturally gifted footballers to come out of France, the winger has tumbled quite some distance from grace and no longer fits the bill as a player big clubs want to spend too much energy chasing on the transfer market.
The former France youth international has opened up about his selfish streak, saying: "In the past, I only thought about myself. I thought I was alone in the world." Although some of his performances and composure continue to cast doubt over how seriously he has been willing to rectify this shortcoming.
2. Romario
A striker whose antics off the pitch garnered as much attention as the ones he crafted on it, he was never far from the news in his heyday. Some years may well have passed since "O Baixinho" exited the professional side of the game but the ex-Brazil international continues to hold a special place in the beautiful game.
As selfish a goalscorer as there has probably ever been, his time at PSV Eindhoven with Wim Kieft told all there was to tell as he often refused to pass the ball to his teammate. The best anecdote comes from the mouth of Kieft himself: "He never passed it in front of goal. Meanwhile I did pass him the ball quite a bit, allowing him to score more goals. He'd respond by saying: 'thank you, next time you'll get one from me'. But when 'next time' arrived he'd always just shoot."
1 CR7

A star, a Champions League winner and a previous victor in the FIFA Ballon d'Or awards, Ronaldo has often commanded our attention with his incredible skill and otherworldly talent. Having represented some of the best teams in world football in a variety of countries, his versatility and adaptability are without question.
What has often been called into doubt has been his ability to be a team player. Often going it alone in front of goal instead of squaring the ball to team-mates in a better position to score, the Portuguese player has come in for some serious criticism. Then again, when you can score 17 goals in a Champions League season, perhaps he's right to be selfish.
Content created and supplied by: globalreportre (via Opera News )
Opera News is a free to use platform and the views and opinions expressed herein are solely those of the author and do not represent, reflect or express the views of Opera News. Any/all written content and images displayed are provided by the blogger/author, appear herein as submitted by the blogger/author and are unedited by Opera News. Opera News does not consent to nor does it condone the posting of any content that violates the rights (including the copyrights) of any third party, nor content that may malign, inter alia, any religion, ethnic group, organization, gender, company, or individual. Opera News furthermore does not condone the use of our platform for the purposes encouraging/endorsing hate speech, violation of human rights and/or utterances of a defamatory nature. If the content contained herein violates any of your rights, including those of copyright, and/or violates any the above mentioned factors, you are requested to immediately notify us using via the following email address operanews-external(at)opera.com and/or report the article using the available reporting functionality built into our Platform See More