Thomas Tuchel has officially been nominated for February's Premier League Manager of the Month.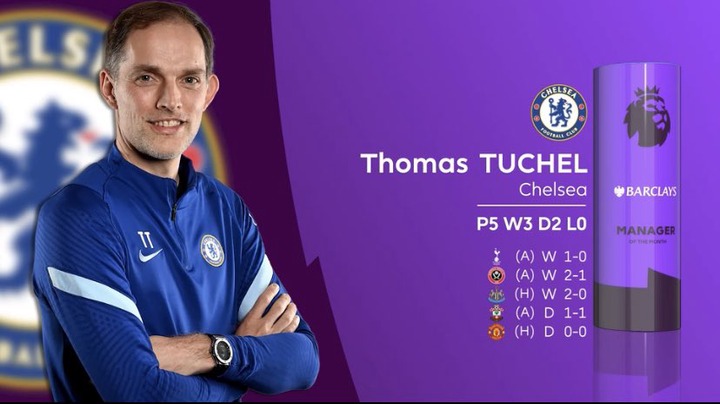 His first month at Chelsea was an unbeaten one, conceding just twice.
He deserves it. In just his first month as a Chelsea manager he completely transformed our side into a winning one. Hopefully he wins it.
Chelsea have now conceded just 2 goals in Thomas Tuchel's first 10 games in charge.
That equals José Mourinho's defensive record in his first 10 games in charge, in 2004/05.
The match victory against Liverpool made him who he is, and showered a lot of praise on Ngolo kante saying :Thomas Tuchel: "Kanté is a gift. It's incredible. I've never seen anything like this. At training, in games, he never stops. We look at the data on his intensity and he is incredible. He really is a gift."
One thing I noticed about kante is he's a quick learner, he struggles at first whenever introduced to a new system and later become untouchable in the system. Yesterday's performance really showed that.
The German tactician Thomas Tuchel has gotten complete ten matches unbeaten since he took over from the English tactician Frank Lampard as a manager.
Content created and supplied by: og_pablo (via Opera News )