I have brought to you the update of English Premier League games played today, October 19, 2020 and how the table has changed.
Match week 5 continued as West Bromwich Albion FC played a 0-0 draw against Burnley FC at The Hawthorns. West Bromwich Albion FC are 17th with 2 points while Burnley FC are 18th with 1 point.
Here is how the English Premier League Table Look after the Matches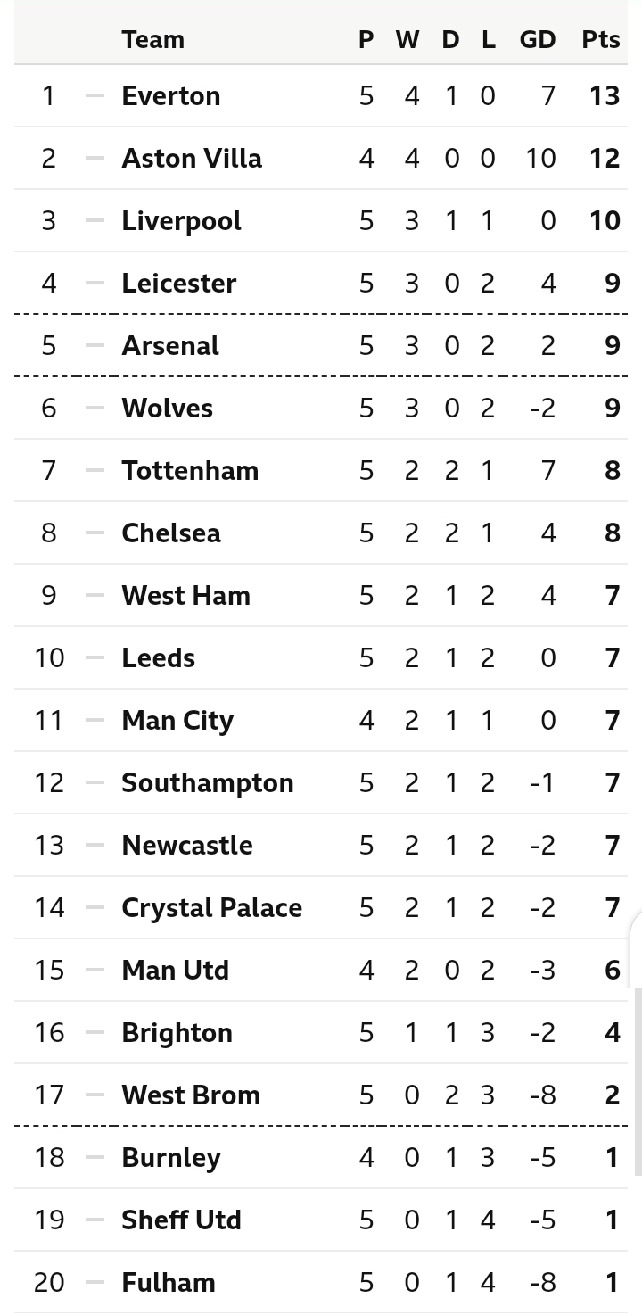 Leeds United FC lose to Wolverhampton Wanderers FC 0-1 at Elland Road. Raul Jimenez scored for Wolverhampton Wanderers FC. Leeds United FC are 10th with 7 points while Wolverhampton Wanderers FC are 6th with 9 points.
The EPL fixtures for Match week 6
1. Aston Villa Vs Leeds United
2. West Ham Vs Manchester City
3. Fulham Vs Crystal Palace
4. Manchester United Vs Chelsea
5. Liverpool Vs Sheffield United
6. Southampton Vs Everton
7. Wolverhampton Wanderers Vs Newcastle
8. Arsenal Vs Leicester City
9. Brighton and Hove Albion FC Vs West Bromwich Albion FC
10. Burnley FC Vs Tottenham
Content created and supplied by: Tony_blog (via Opera News )