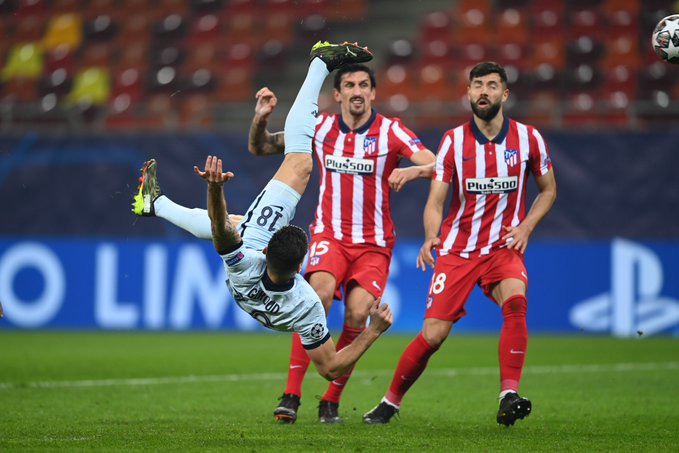 Premier League giants Chelsea recorded an outstanding 1-0 away win against Spanish La Liga powerhouse Atletico Madrid in a first leg UEFA Champions League encounter played on Tuesday, February 23rd.
The game was billed as the most outstanding encounter of this set of fixtures and proved to be a well-fought-out tactical battle between two sides good in defending.
The game was cagey and was not one which a lot of neutrals would have liked due to the lack of clear goal-scoring opportunities for either side.
The first half would end without a goal as both sides tried to get each other to make a mistake on the defensive end. In the second half, Chelsea would go ahead in the 68th minute thanks to a magnificent bicycle kick scored from French striker Olivier Giroud from an awkward cross.
With Chelsea taking the advantage and the away goal rule in their favor, Atletico Madrid was more attacking to close out the encounter.
Chelsea however would hold on to win the game and take a first-leg advantage back to Stamford Bridge ahead of the second leg in three weeks' time.
The Blues heavy underdogs for this encounter went to Spain and were able to get out a win. As with most big matches, coaches Diego Simeone and Thomas Tuchel did their best to organize their sides from the touchline.
Here is a look at some of the things you may have missed from Chelsea's win against Atletico Madrid put into 10 pictures below
1 Joao Felix tries to score with a bicycle kick for Atletico Madrid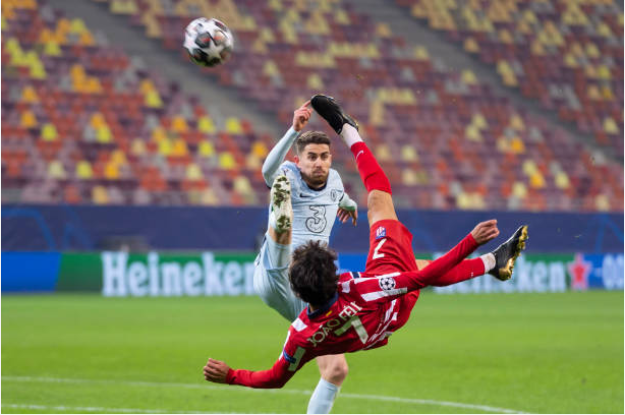 2 Olivier Giroud scores with a bicycle kick for Chelsea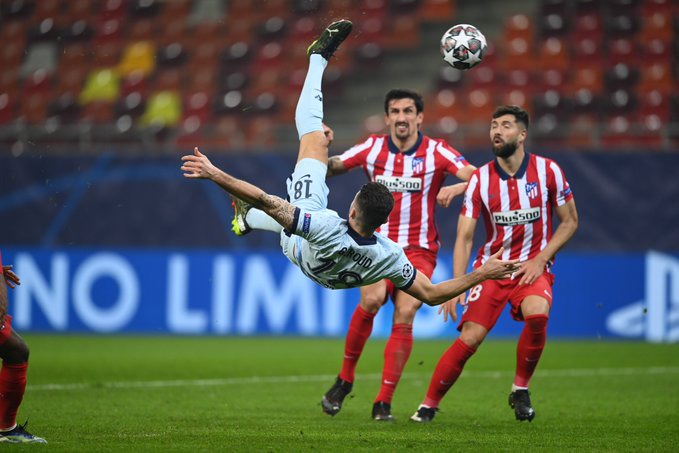 3 Giroud celebrates the goal with his Chelsea teammates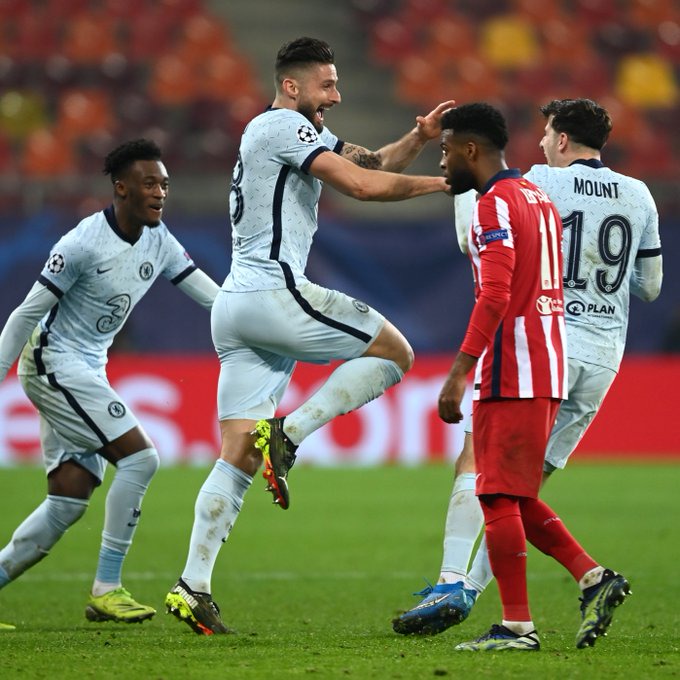 4 Diego Simeone frustrated with Atletico Madrid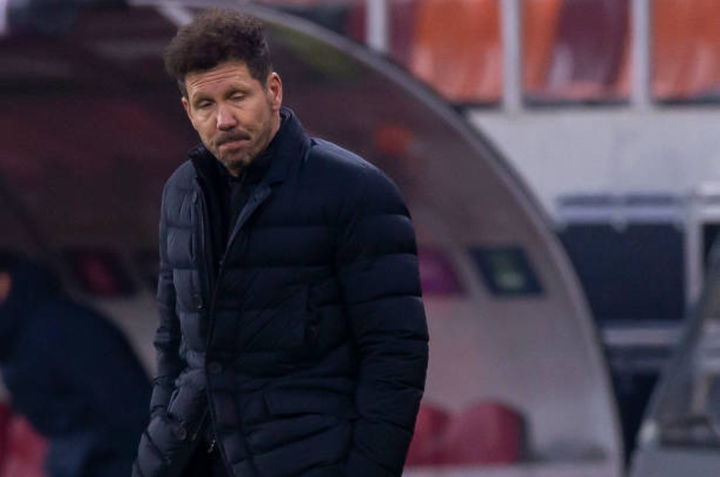 5 Luis Suarez and Antonio Rudiger were involved in a battle throughout the game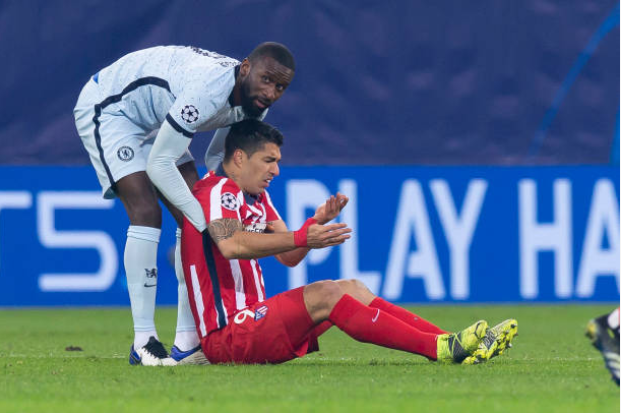 6 Luis Suarez and Antonio Rudiger fighting it out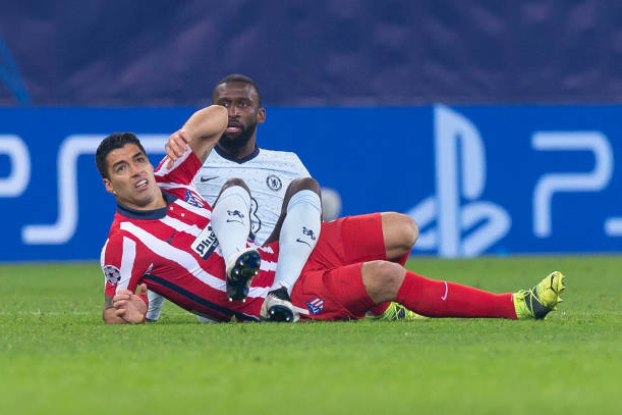 7 Luis Suarez ad Antonio Rudiger almost came to blows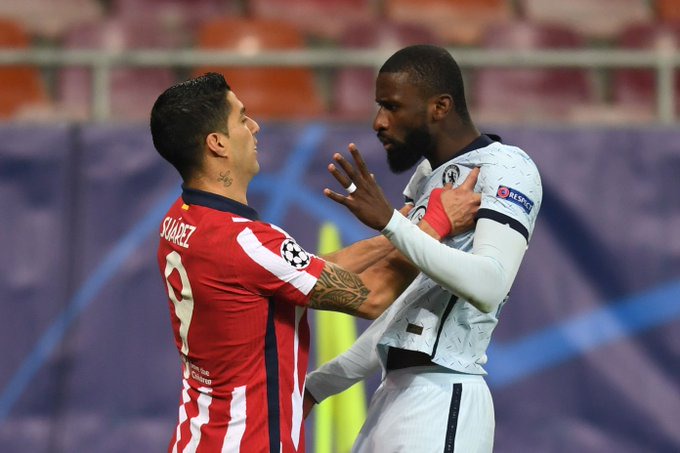 8 Thomas Tuchel guided his Chelsea side throughout the game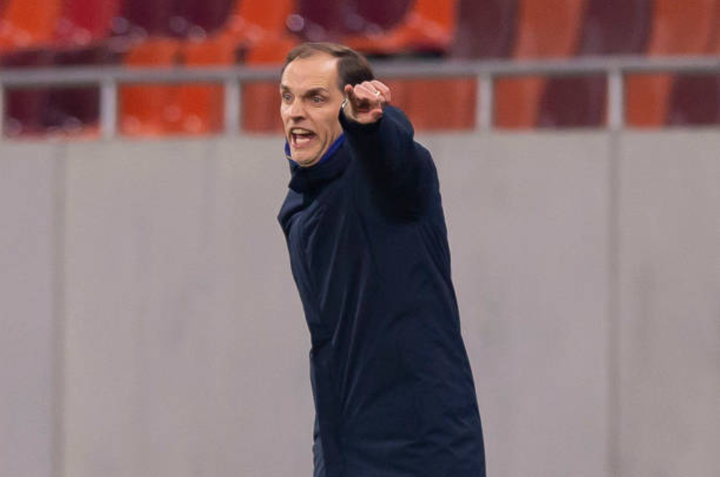 9 Chelsea players were in a celebratory mood after the victory against Atletico Madrid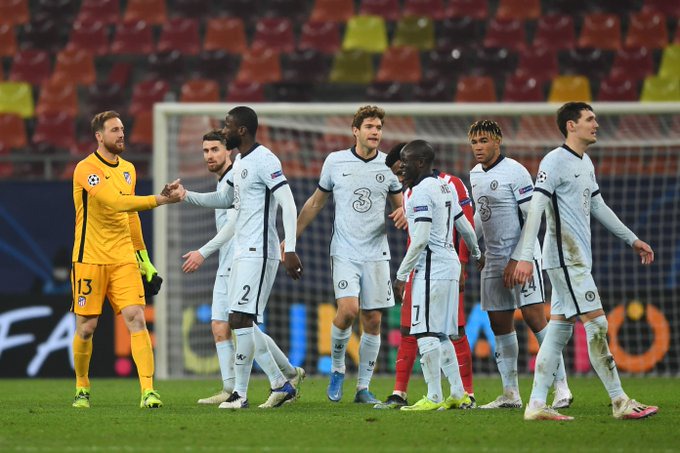 10 Goalscorer Oliver Giroud was happy after Chelsea held on for the win
Content created and supplied by: TosinSports (via Opera News )