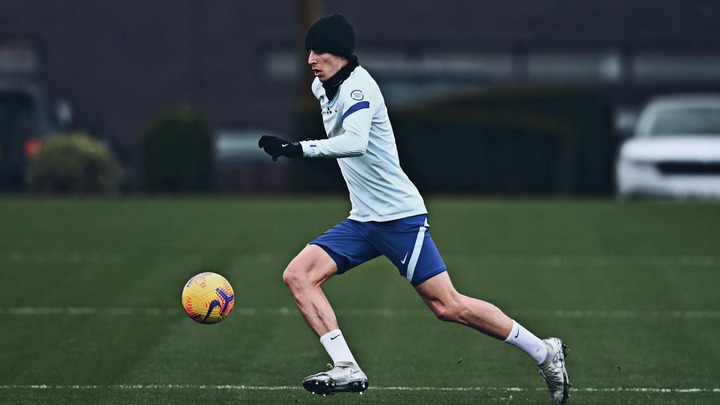 Many Chelsea fans are dying to see how Kai Havertz plays in that inside forward role behind the CF, next to Mount. Everything done right, Chelsea should have Mount and Kai recieving the ball the ball between lines on the half turn and running at defenders.
It could be very effective, in more ways than one. He fits in seamlessly on the 2-1/1-2 attacking set ups – for instance he can drop deeper, pairing up with Mount to feed Werner. Or, he can pair up with Werner up top (something Timo prefers) against 2 CBs, allowing Mount an extra option.
Playing it vs Atletico could reap dividends considering how compact and deep they play (it's what Leipzig did to pull their defence out in the CL last season.) reservations on his ability to play with his back to goal and to be a direct focal point though.
Though many are not as optimistic unless he's improved massively in the last month. Mount is able to control passes and shield the ball very well. Havertz was always 1 sec late, too weak and never able to win fouls. All signs of not adapting to the pace/physicality yet.
Content created and supplied by: Zïzex (via Opera News )