Cristiano Ronaldo would participate in 2022 world cup Tournament. It would be the last world cup of his career. He clocked 36 years old yesterday and this shows that his career is gradually coming to an end. In this article, we shall see how Portugal could lineup with Cristiano Ronaldo in 2022 world cup Tournament.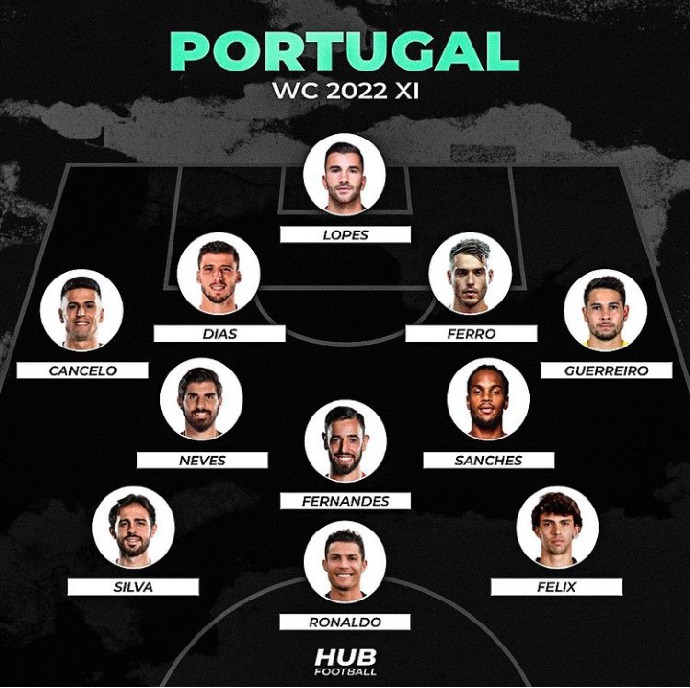 Portugal world cup team includes Cristiano Ronaldo, Joao Felix, Bernando Silva, Renato Sanches, Bruno Fernandes, Neves, Guerreiro, Joao Cancelo, Ruben Dias, Ferro and Lopes. Most of these players have excellent performance this season. We could see Portugal reach world cup final in the year 2022.
If Cristiano Ronaldo can win world cup in his last tournament appearance, he would become the greatest player of all time. However, Cristiano Ronaldo would be 37 years old when he would feature in 2022 world cup. Only time would tell if he would be able to participate in 2026 world cup.
Content created and supplied by: Towerprep150 (via Opera News )