Last night's performance from Barcelona players has gotten thousands of their fans talking and in a joyous mood after turning in an impressive comeback. Barcelona were loosing by 2 goals and most fans had already given up on the game and their title hopes. Not until the 88th minute when Antoine Griezmann forced in a goal into Granada's net. After Griezmann's goal hopes was raised and Barca fans begin to have the belief of overturning the match.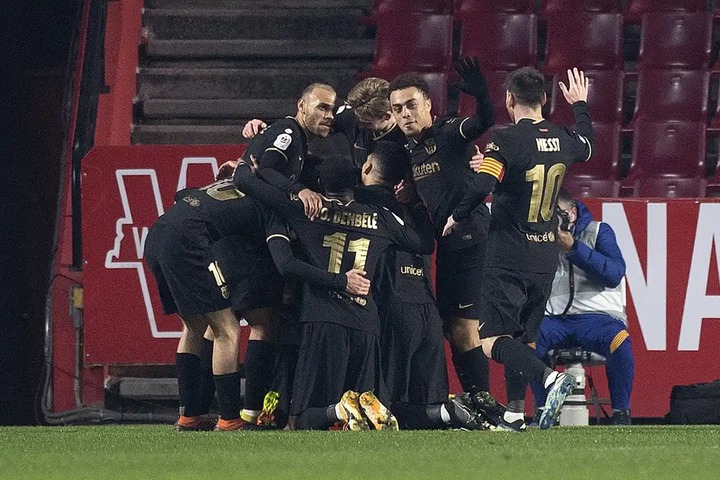 It was a brilliant match indeed to watch; Barcelona fans were forced to see how horrendous defending left them on the backfoot. The team kept on pushing till the 90th minute and got respite after Griezmann assisted Jordi Alba with their equalising goal. It was a beautiful match to watch, with lots of drama and commotion. Barcelona forced Granada to extra time with a resolute performance. 
Griezmann got a goal in the 100th minute after from an Alba assist. Barcelona was hoping they were high and dry, only to get shocked three minutes later with a penalty kick awarded to Granada, due to a slight push from Dest on their attacker. 103' minutes into extra time Fede Vico scored Granada's equaliser from the penalty spot. 
Barca were put under pressure once more, but they responded in surprising fashion.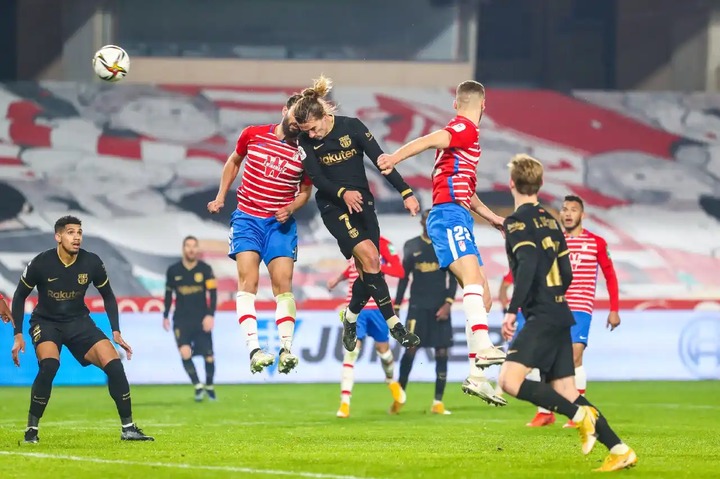 Minutes later Lionel Messi gets his shot saved by the Granada goalie only for De Jong to fire in the return ball on goal in the 108 minute. It was cruise control for Barca after that. In the 113' minute Jordi Alba gets a brilliant 'golazo' goal to round off the comeback, also assisted by the impressive Griezmann once again. Match ended 5-3 with Barcelona clinching the hard fought win in a grueling 120 minutes. 
Performances from the match has left most Barcelona fans in Euphoria as they couldn't believe their luck. Many hailed the performances while some had some criticism for poor defensive work and individual errors. 
See Barca fans reactions on social media below: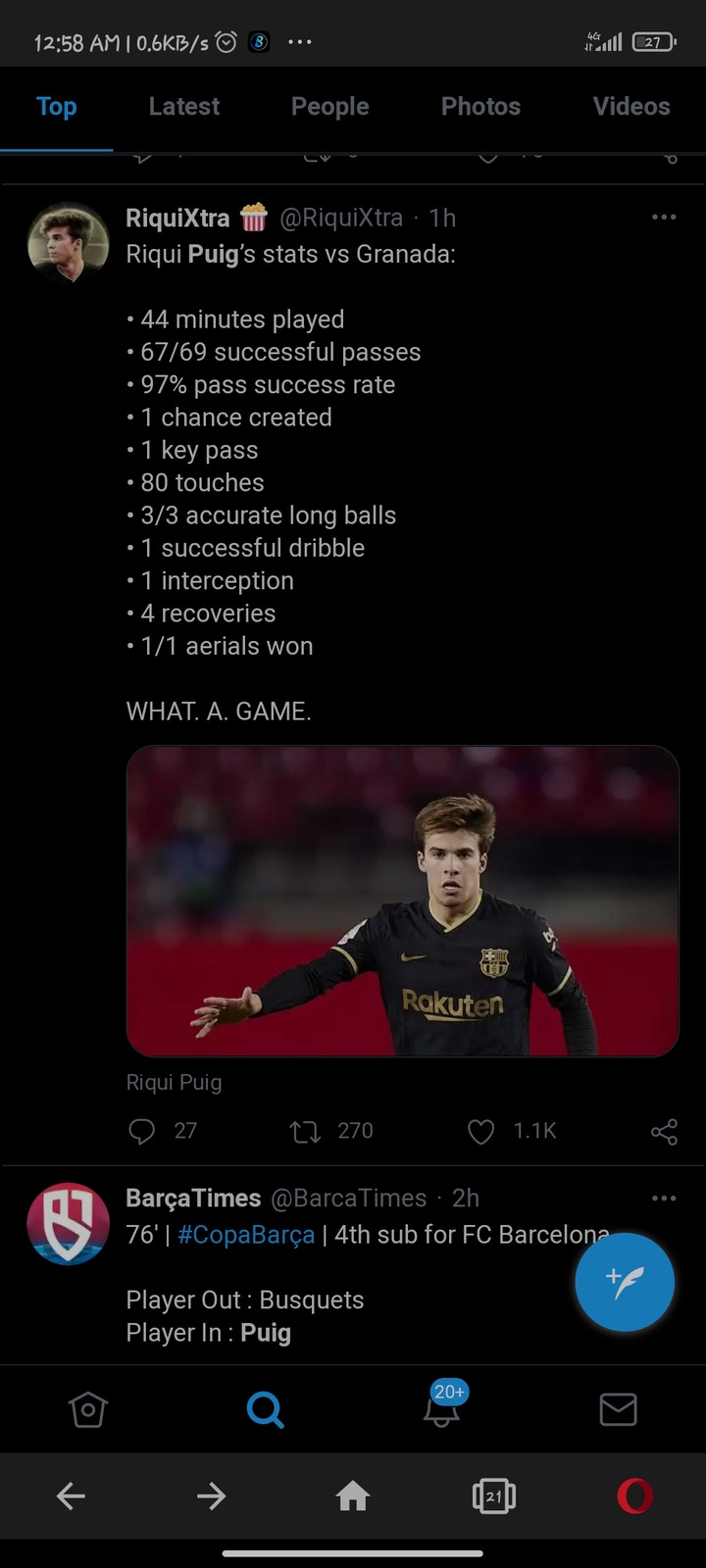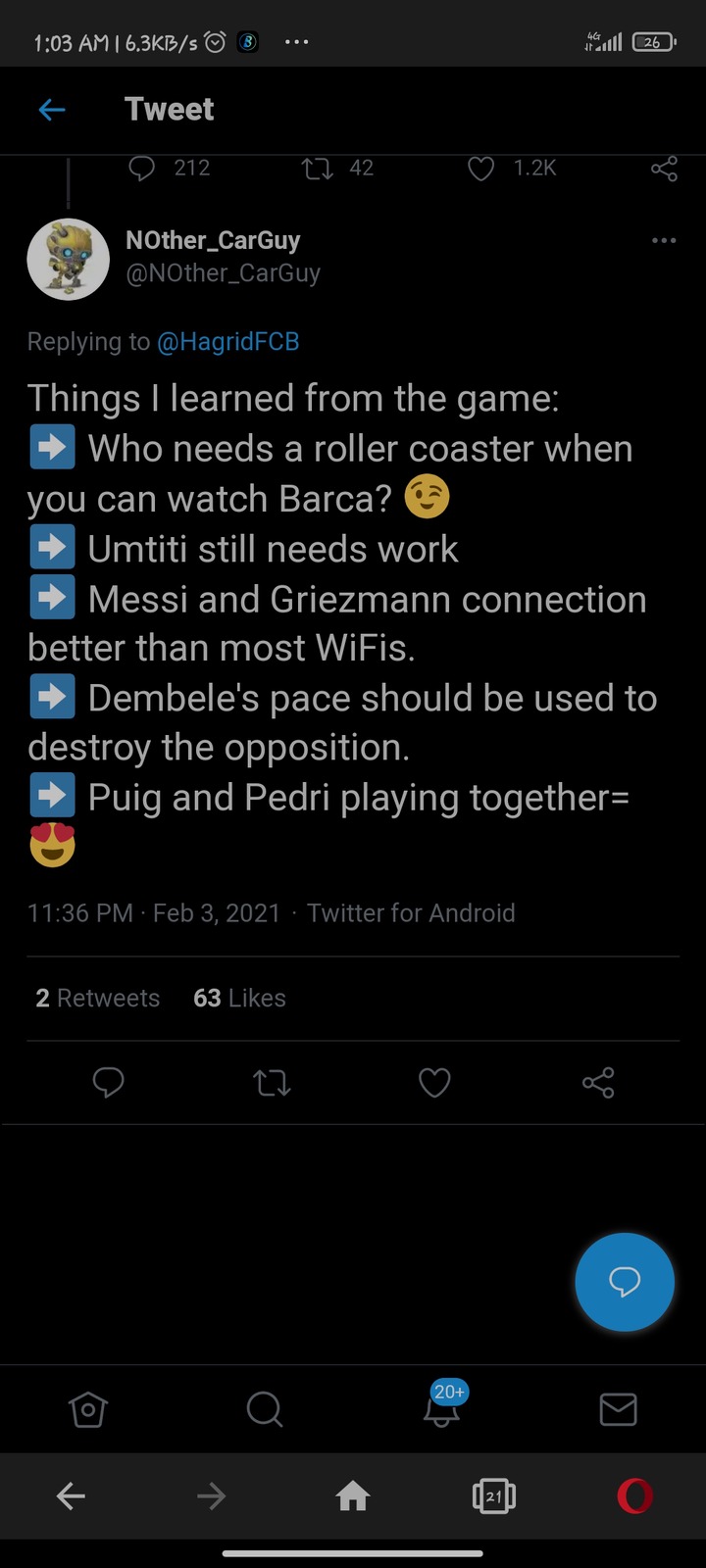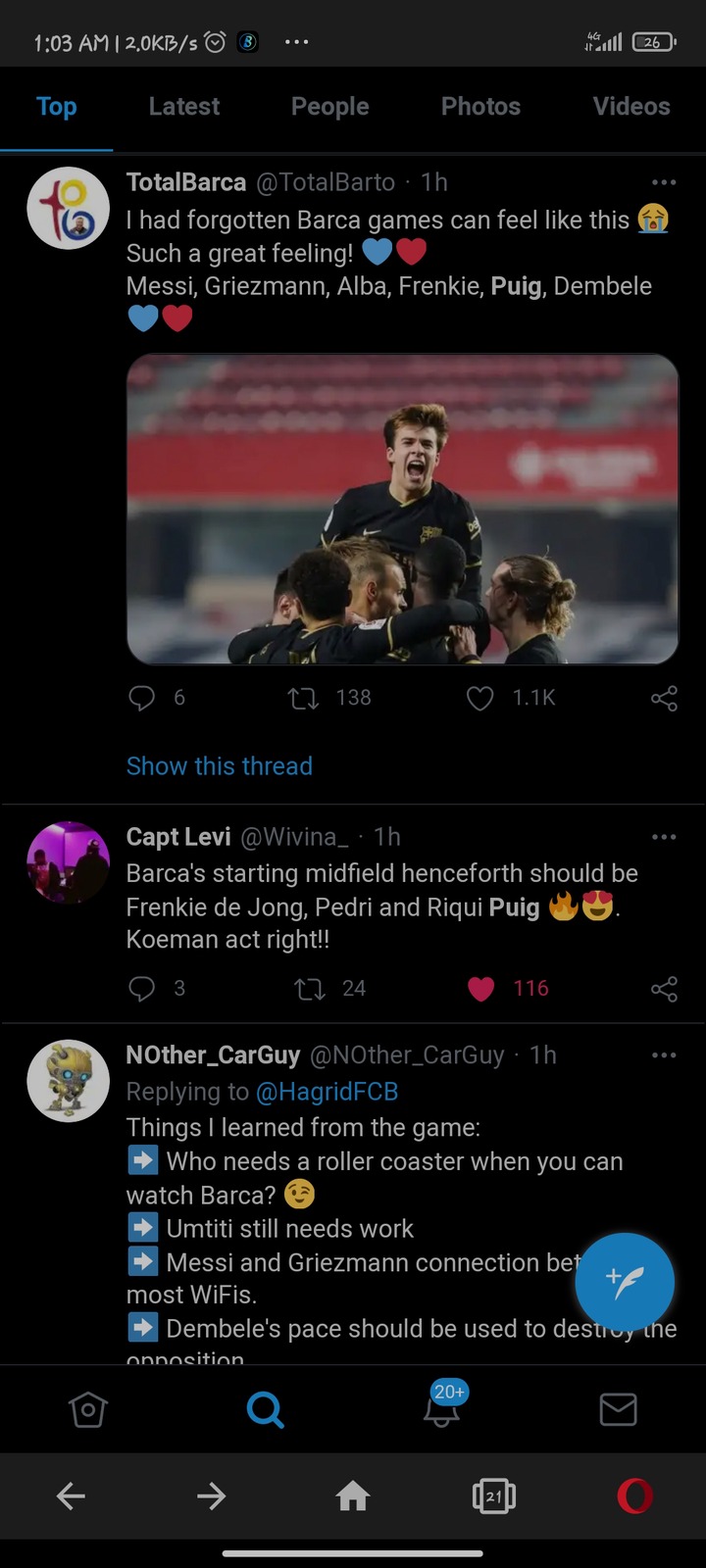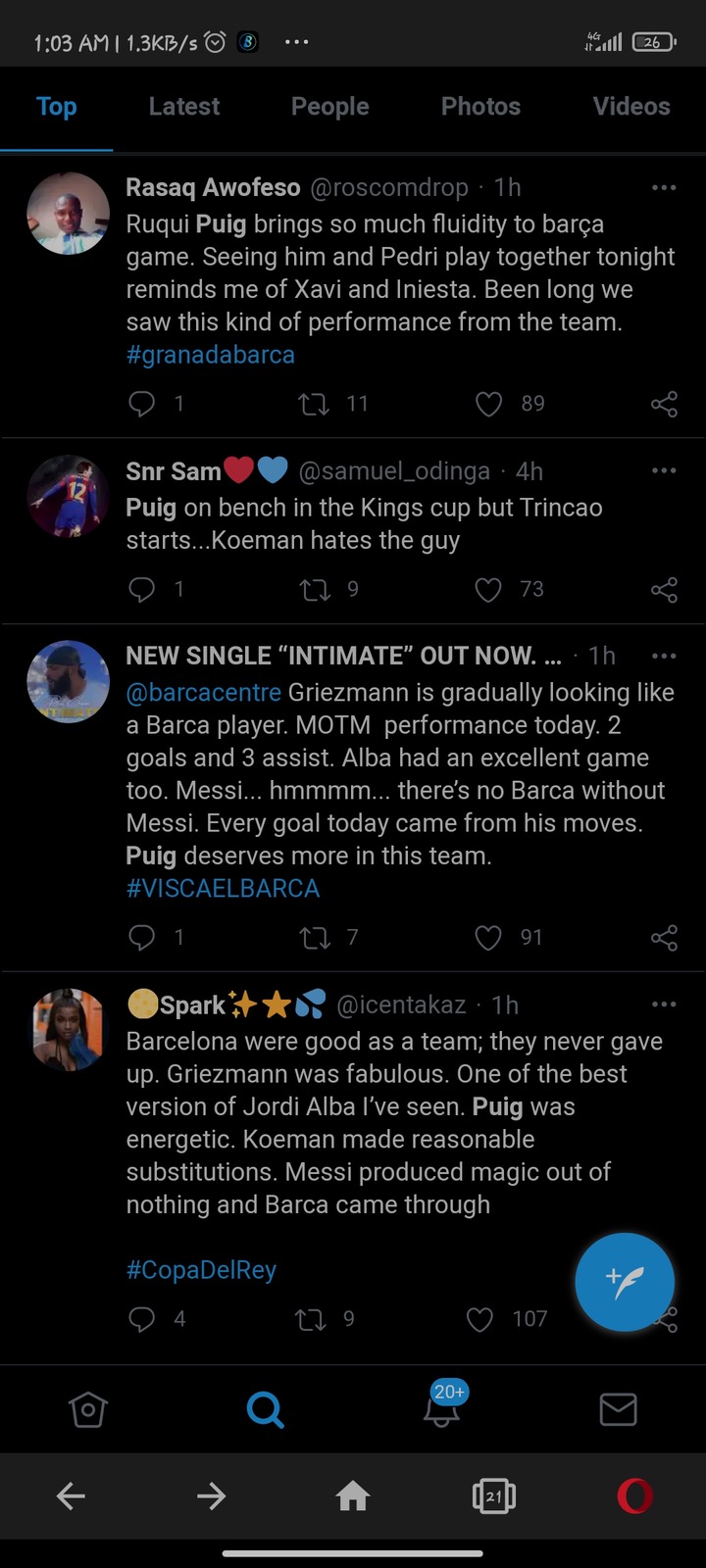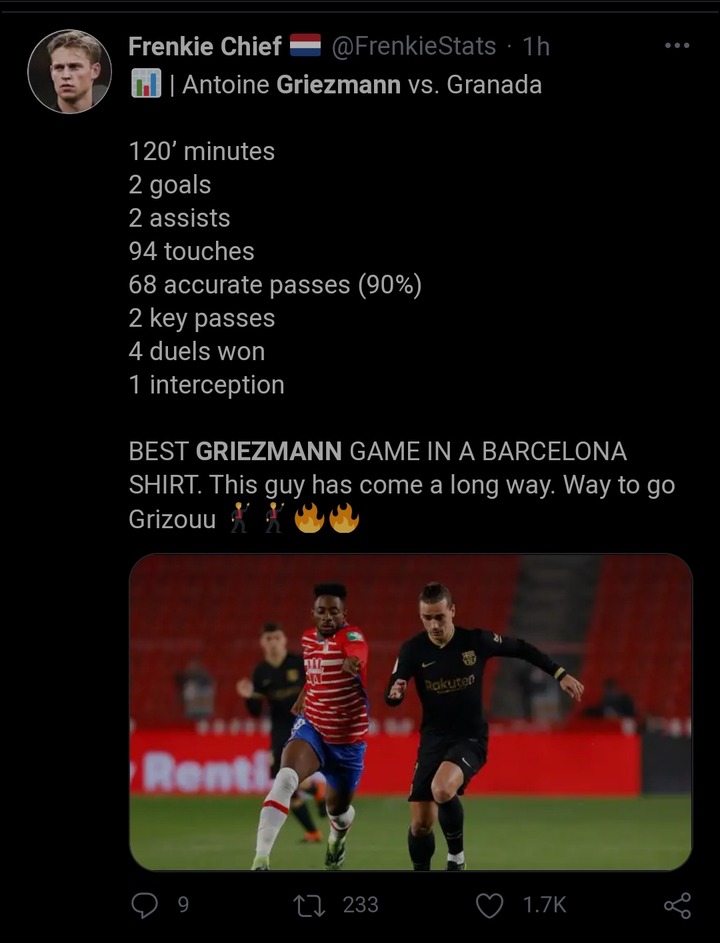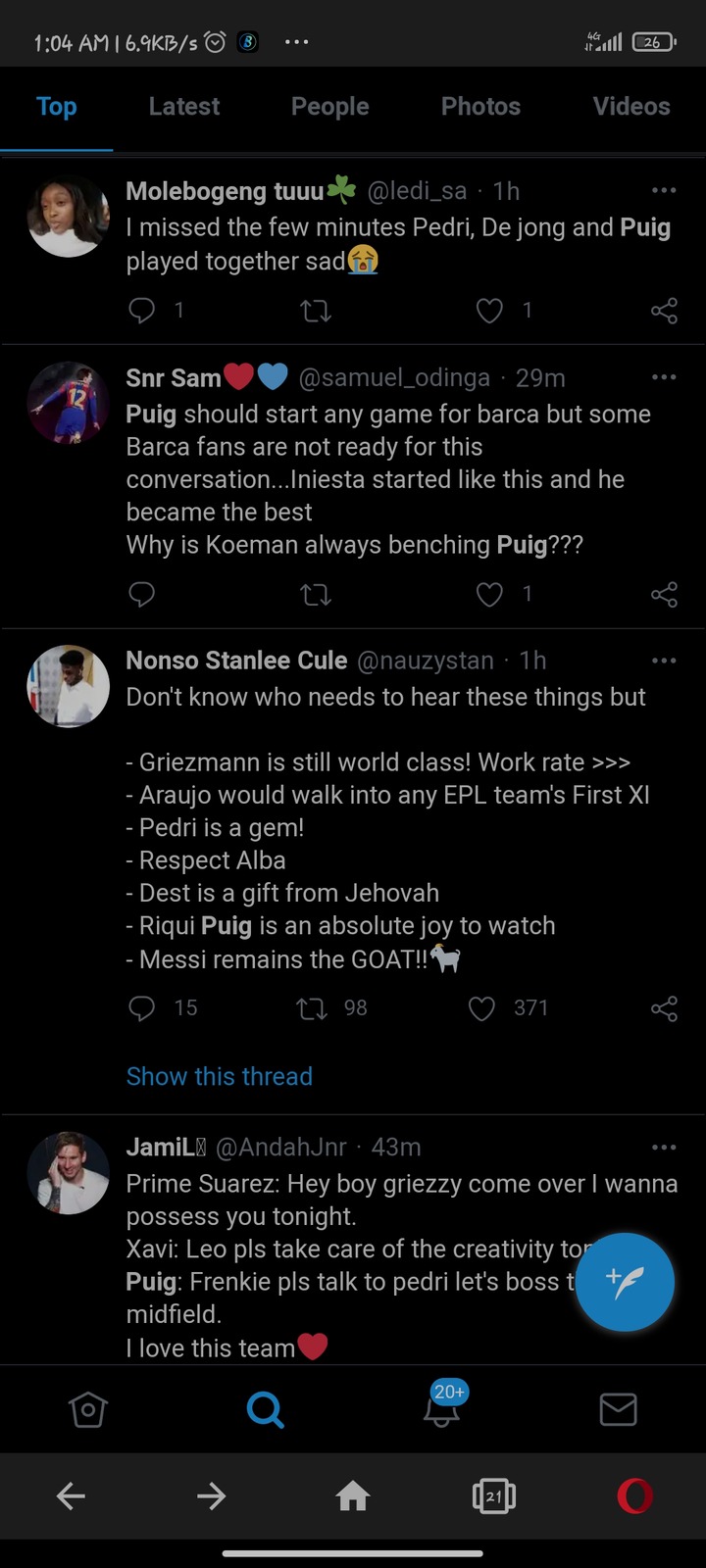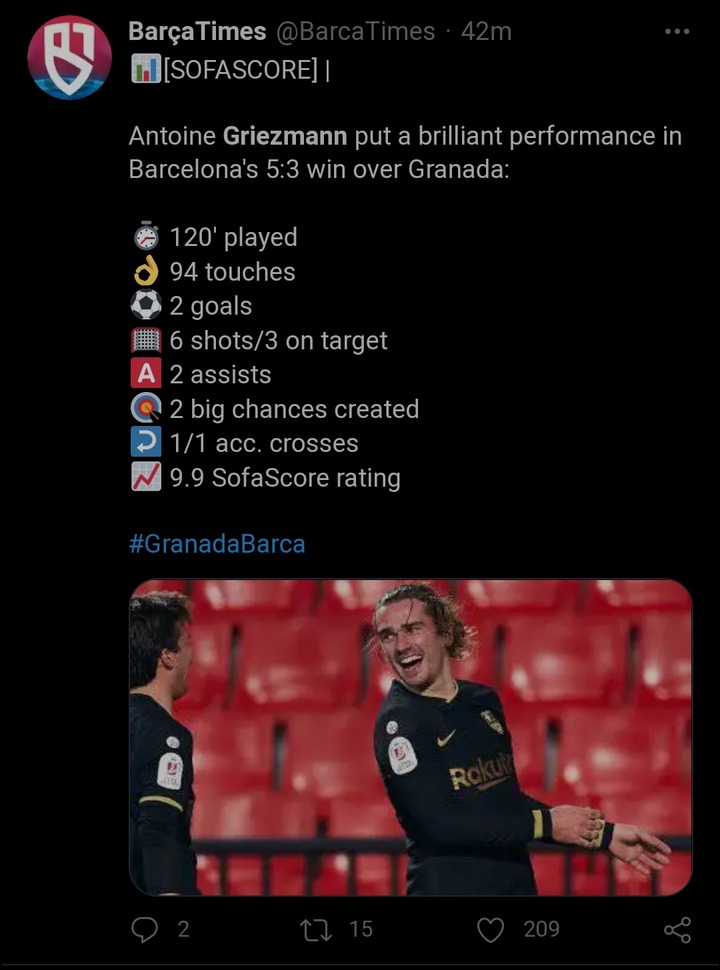 With this impressive performance, do you think Barca has what it takes to win the Copa del Rey this season?
Air your views in the comments section. Follow for more updates by clicking on the button at the top right corner.
Content created and supplied by: Abduleez1 (via Opera News )