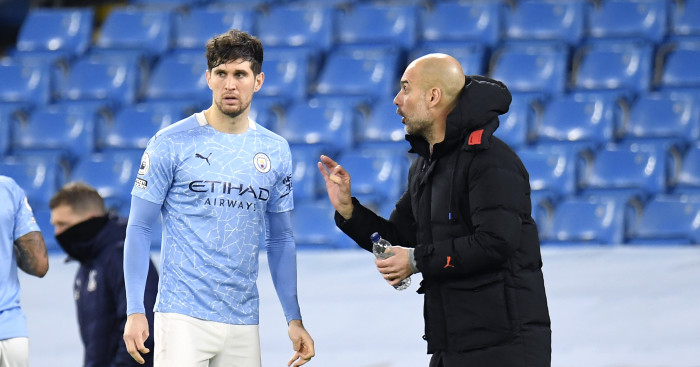 Former Nigeria coach Sunday Oliseh is pleased with how Pep Guardiola has transformed his game plan at Manchester City this season.
Man City stretched their winning streak in all competitions to 16 matches on Saturday and they are yet to be beaten after 23 games, since their 2-0 loss to Tottenham Hotspur on November 21.
On Saturday, Oliseh expressed his satisfaction after seeing City breeze past Spurs with a 3-0 win which extended their lead at the summit of the Premier League table.
With a game in hand and a seven-point lead above Manchester United and Leicester City, the former Super Eagles handler explained how Guardiola's side are on course to win the English top-flight crown this campaign.
"Just when many thought Guardiola's style of play was beginning to lose its shine and efficacy, especially after the relatively, less successful season last year with Man. City," Oliseh wrote in his column.
"Though he still won a trophy, the league cup, he has seemed to reinvent his style and fine-tuned it to a new level with a total new dimension.
"Guardiola transferred this philosophy to his subsequent clubs; Bayern Munich and Man. City, winning record number trophies with seeming ease until last season, where, like his first season at Man. City, he seemed to relatively struggle a bit.
"This season we are witnessing a totally improved Guardiola and Man City like never seen before. In the past Guardiola seemed to favour high offensive play and the obsession with short passes and scoring heavily each game, regardless if his team conceded goals.
"Guardiola's Man City version 2020/2021 has metamorphosed into a team that is defence conscious, with more mechanical defenders and defending as opposed to pure technical play-oriented defenders, a team that has the most clean sheets in the English Premier League.
"The end result has been the 2nd best defence in Europe for the 2020/2021 season, only Diego Simeone's Atletico Madrid has better statistics."
Content created and supplied by: TaiyeTaiwo99 (via Opera News )