Since the start of this 2020/21 season, we hardly go a week without a shock or suprise. Everton still sit comfortably on top of the Table after playing 5games with 4 wins and a draw. Early or not, the end of this season might just usher in fresh leaders at the usual Top 4 seats.
West Ham United were the peak of the week, the harmers comeback into level on goals against Tottenham Hotspur when the game was already written off in favour of Mourinho's side.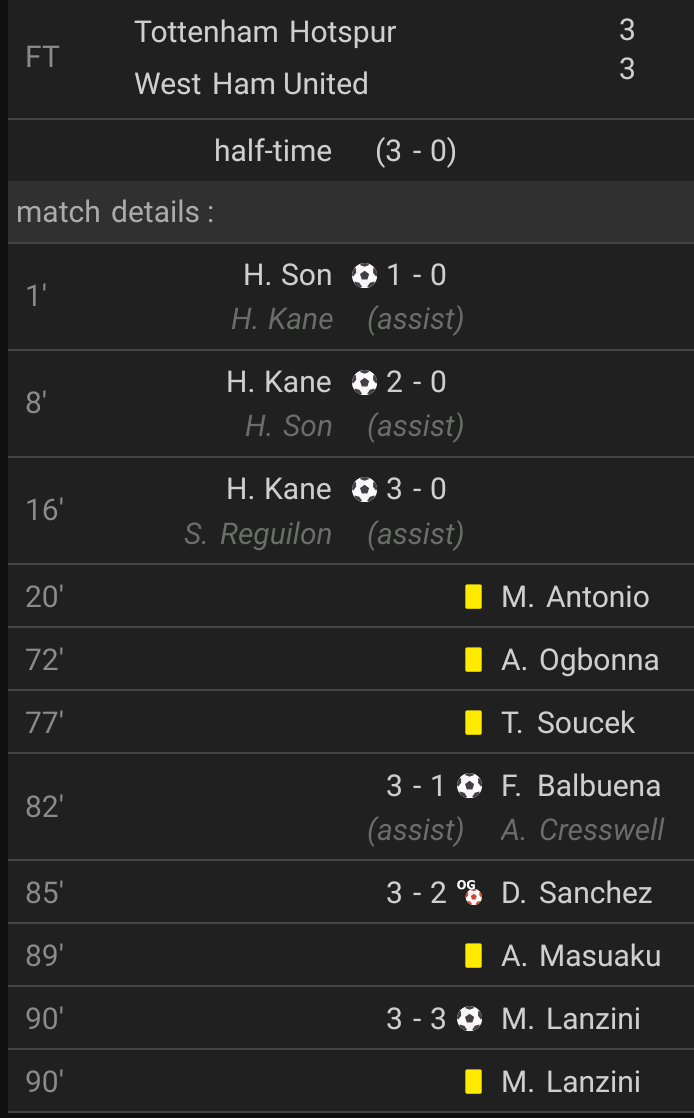 16 minutes into the game, Tottenham Hotspur already ended the hope of any point for the hammers until 8 minutes to final whistle before the table turned.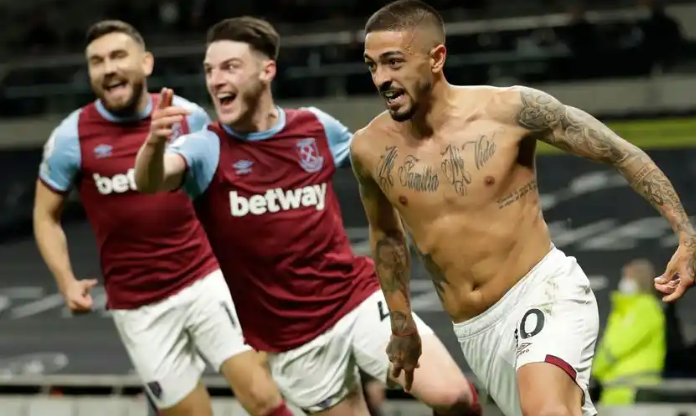 No thanks to Manuel Lanzini's spectacular stoppage-time equaliser that ended the game 3all draw and a welcome back shocking package to Gareth Bale who was introduced into the season for Spurs.

Just like United's humiliation by Spurs, Everton's wonderful start to the season and the struggling of the usual contenders to the Title, the Season holds a lot of suspense and only time can set us right answers.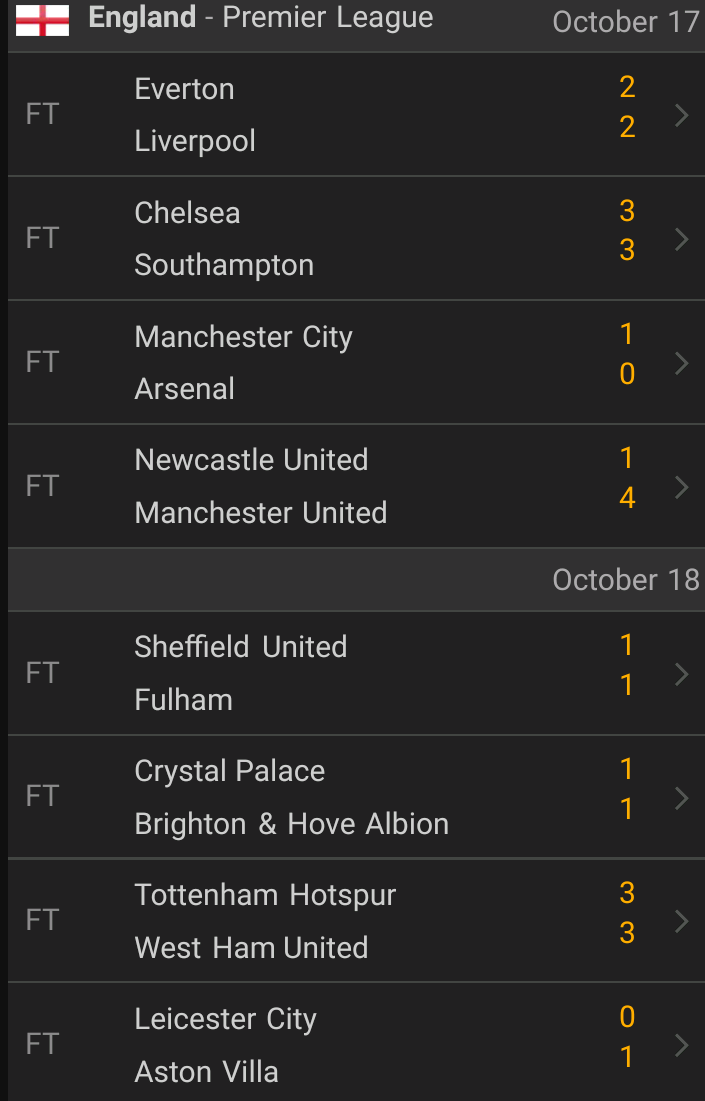 With this looks on the table, Everton looks Unstoppable and the underdogs are gathering CONFIDENCE.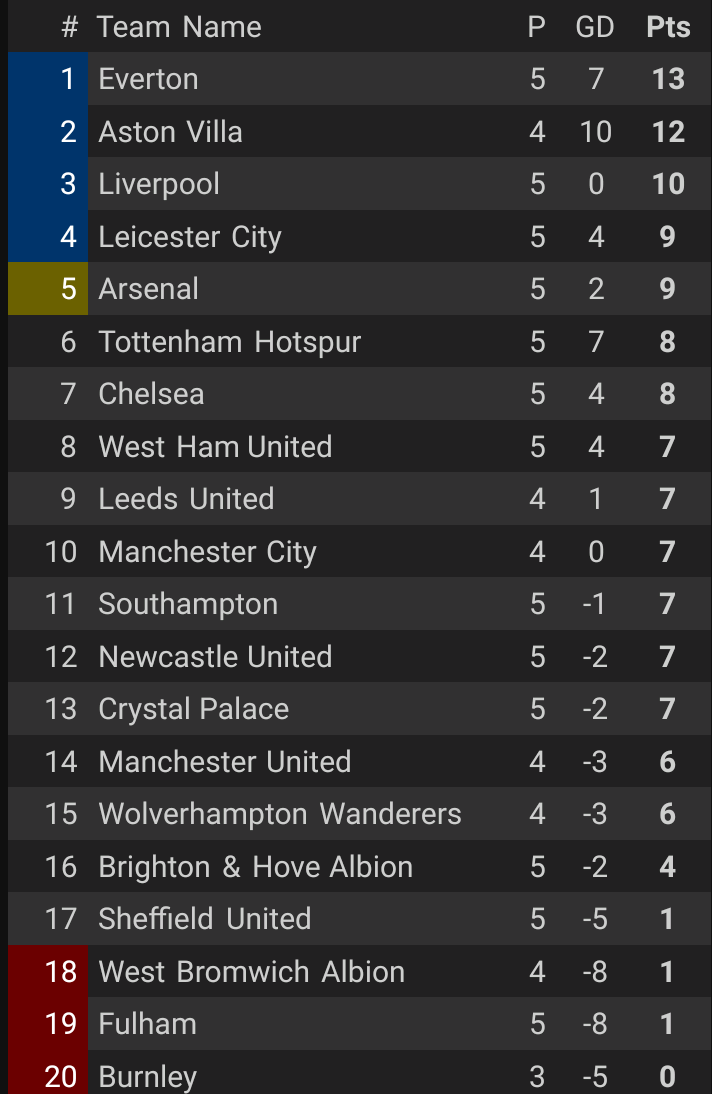 While many can call Everton, Aston Villa and Leicester City Pretenders on the Log, many will come out with Different views considering their performances since the season starts. Only Burnley Man United,City and Aston Villa have outstanding matches to level on games played while this fixture concludes the week matches.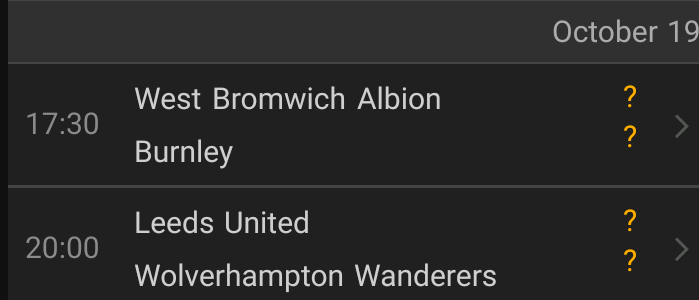 Here are the top scorers after the week's games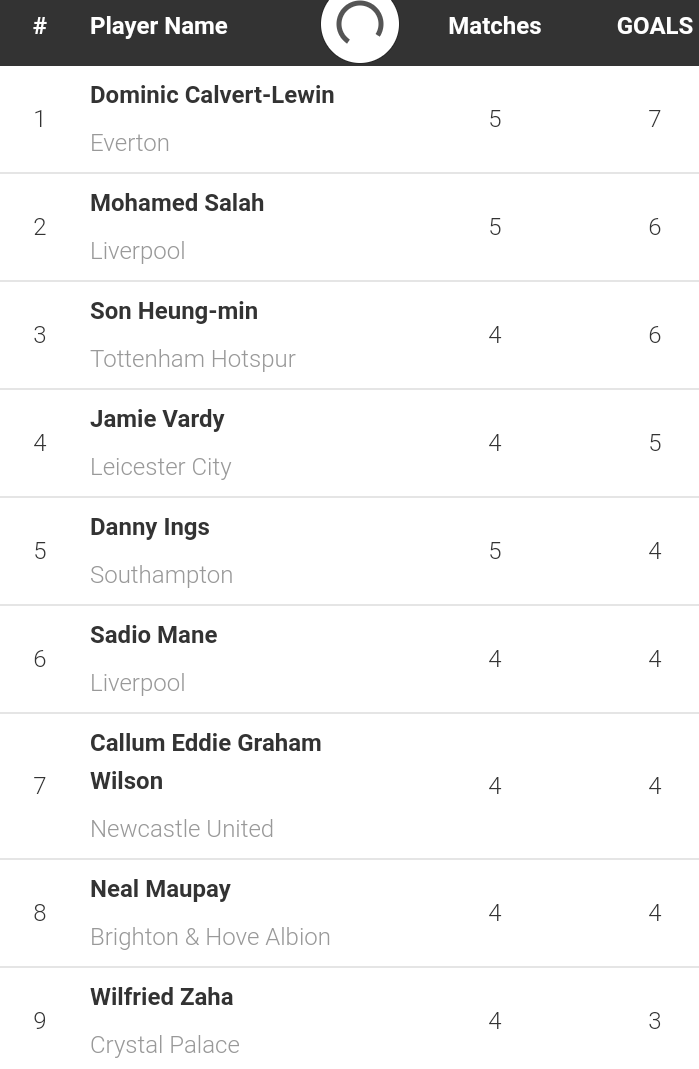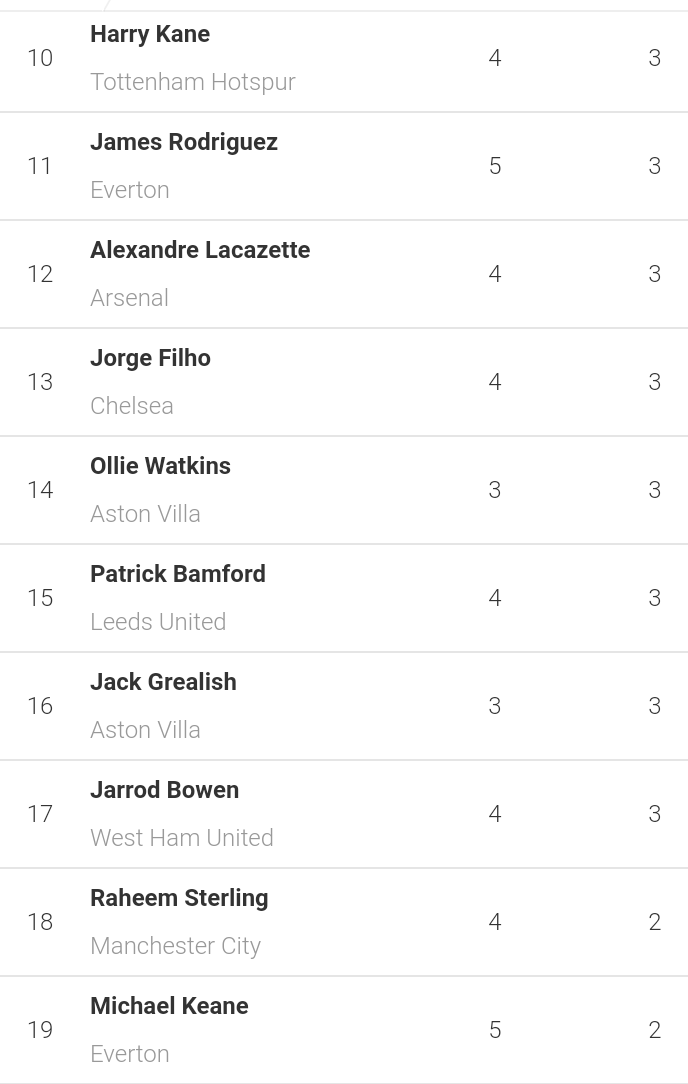 The week in and out surprises might just take us by shock till the close of the season. Ask yourself where is Man United,City and Chelsea's Magical command to games? The season is no doubt a case study, time will answer us all. Like share and Follow for more. Thank you.
Content created and supplied by: Tosyyn (via Opera News )