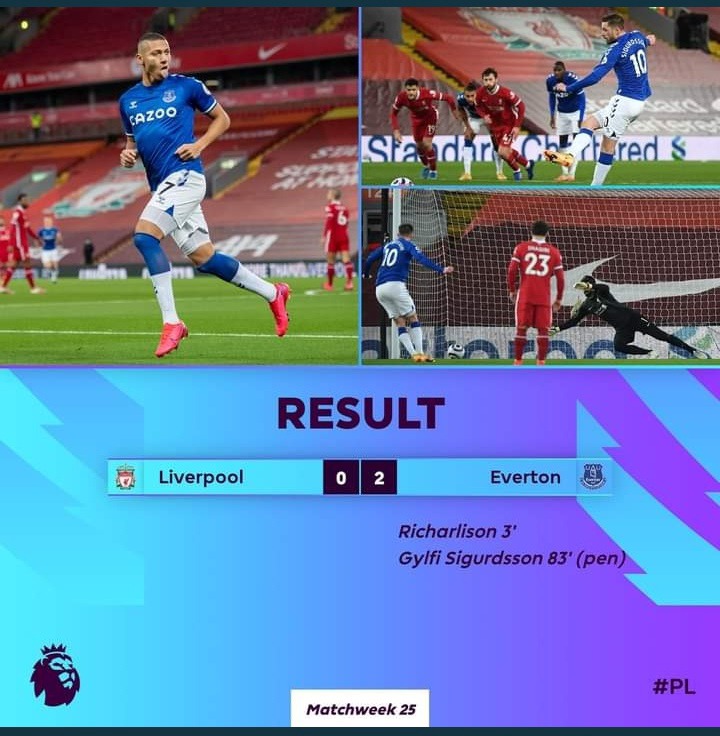 FULL-TIME: Liverpool 0 - 2 Everton. Everton has beaten Liverpool at Anfield for the first time in 21 years. Everton's Richarlison scored in the 3rd minute, a goal that would later be followed by Gylfi Sigurðsson's 83rd-minute penalty goal.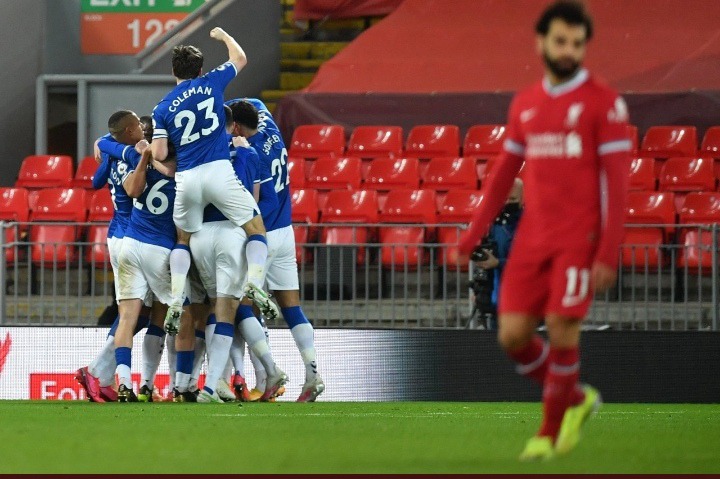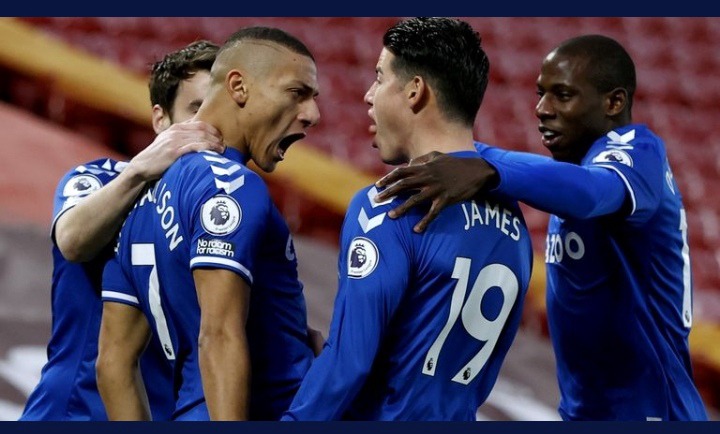 Liverpool were rightly lauded for their mentality but this team now show the all the gumption of a bunch of choirboys. Mane was awful, Thiago and Wijnaldum bang average, and Firmino is an embarrassment to the player he was. We're allowed to be angry at this one great set of players.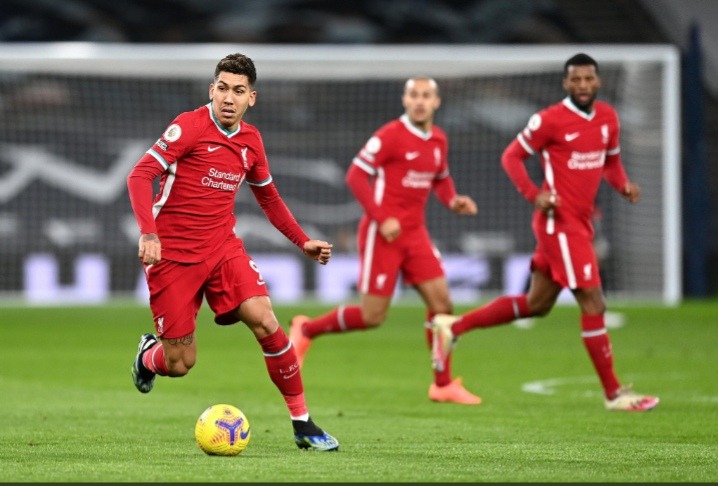 Don't want see Bobby firmino in that starting line up again when Jota is back, a striker that doesn't know how to hit the target at the big moments, overall Liverpool not good enough , suppose to be in a top 4 race and put in a performance like that.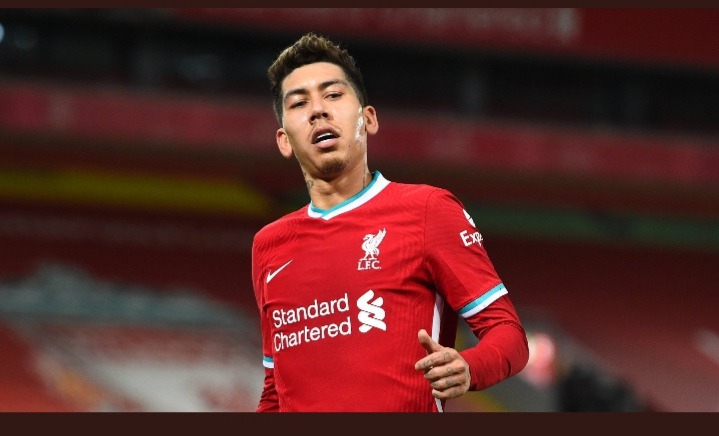 Firmino was good when we played with more pressing. We press less, and Firmino's output decreases. I know correlation≠causation, but perhaps we need to go back to the pressing of 17/18, where we harried and harassed teams, then hit them when they lost the ball.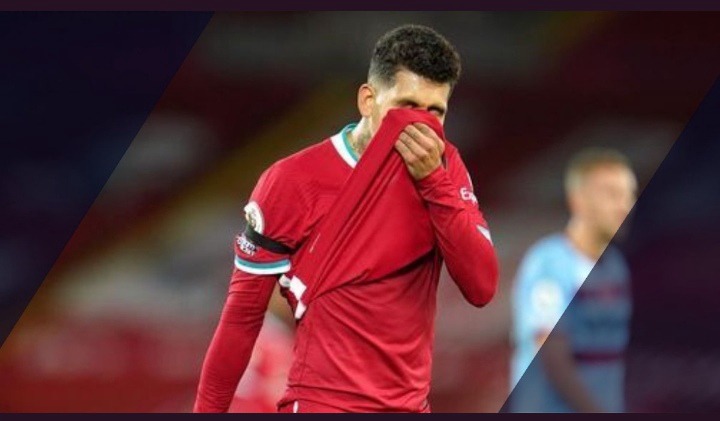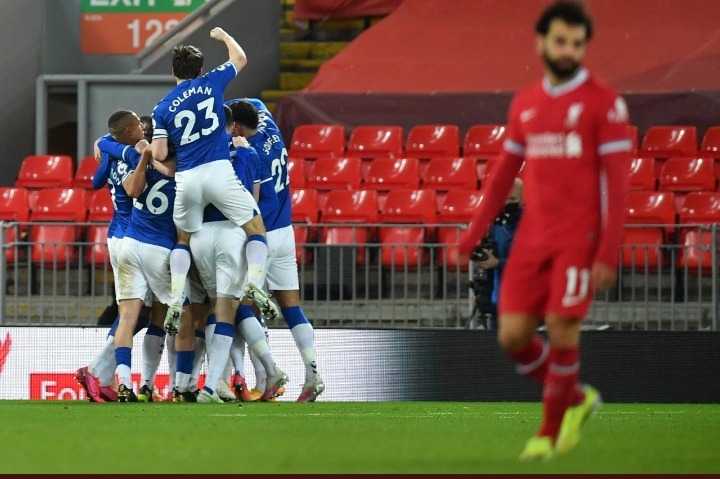 I've no problem at all with Mane. Even on his worst day, I can always see and understand what he's trying. But Firmino sometimes looks like he's never kicked a football before in his life. His technique is so lazy for a player renowned for his hard work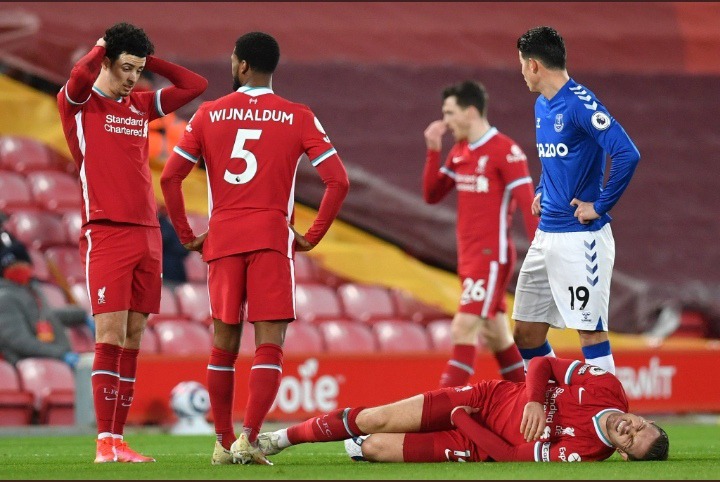 Liverpool have now got their three senior CB's and their two 'first choice' midfield CB replacements ALL injured. Surely can't be long now until defensive forward Firmino gets a go in the back 4.
Injuries have literally ruined this season for Liverpool, it really is that simple. No rival fans want to hear it because it's giving you an excuse for your failings, but if you can't accept this is absolutely freakish, you're deluded.They'll be back 100%.
Below are reactions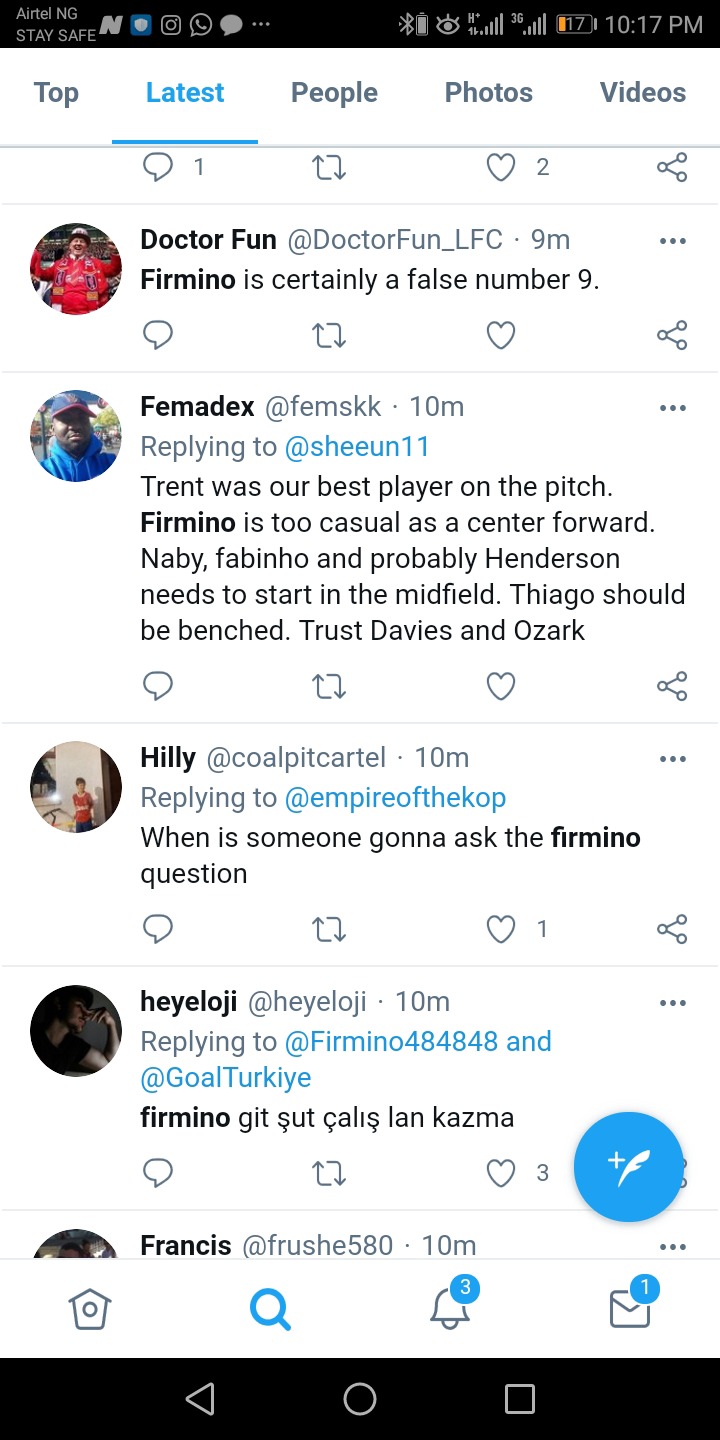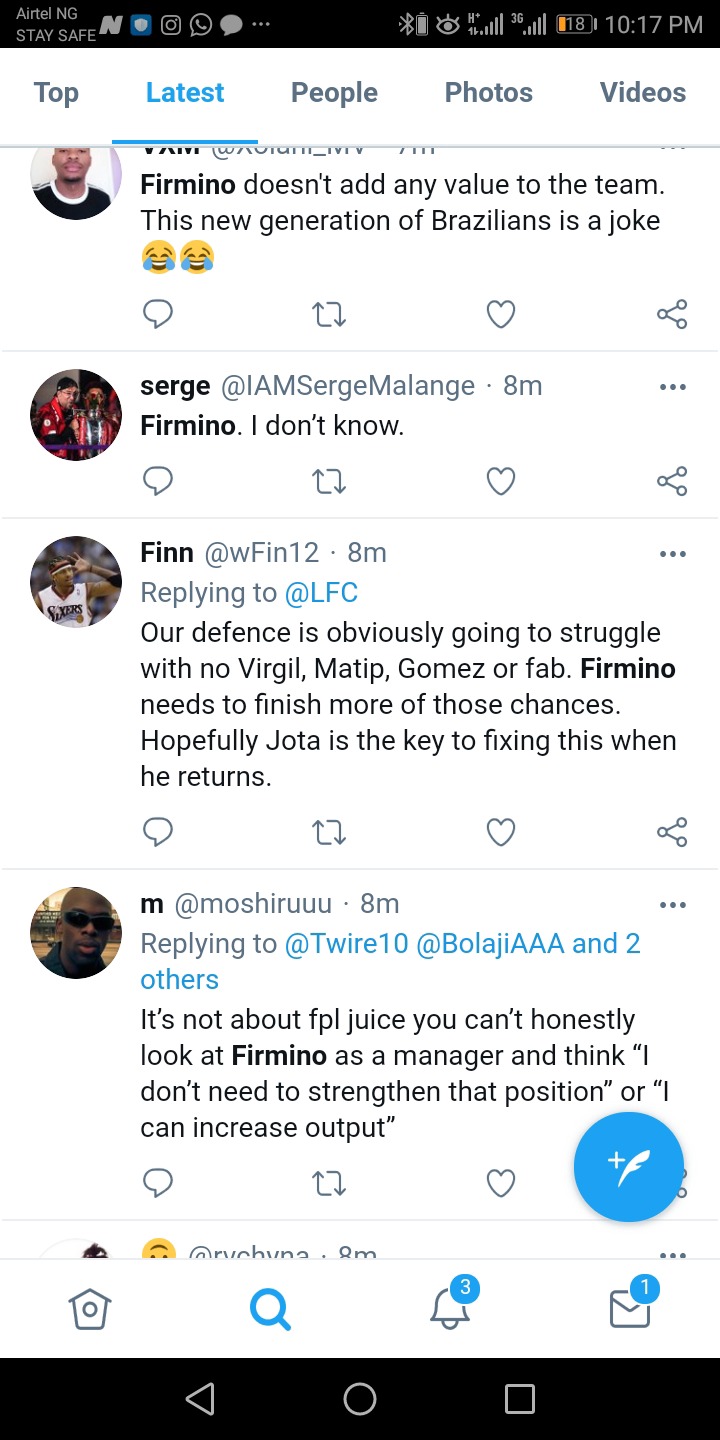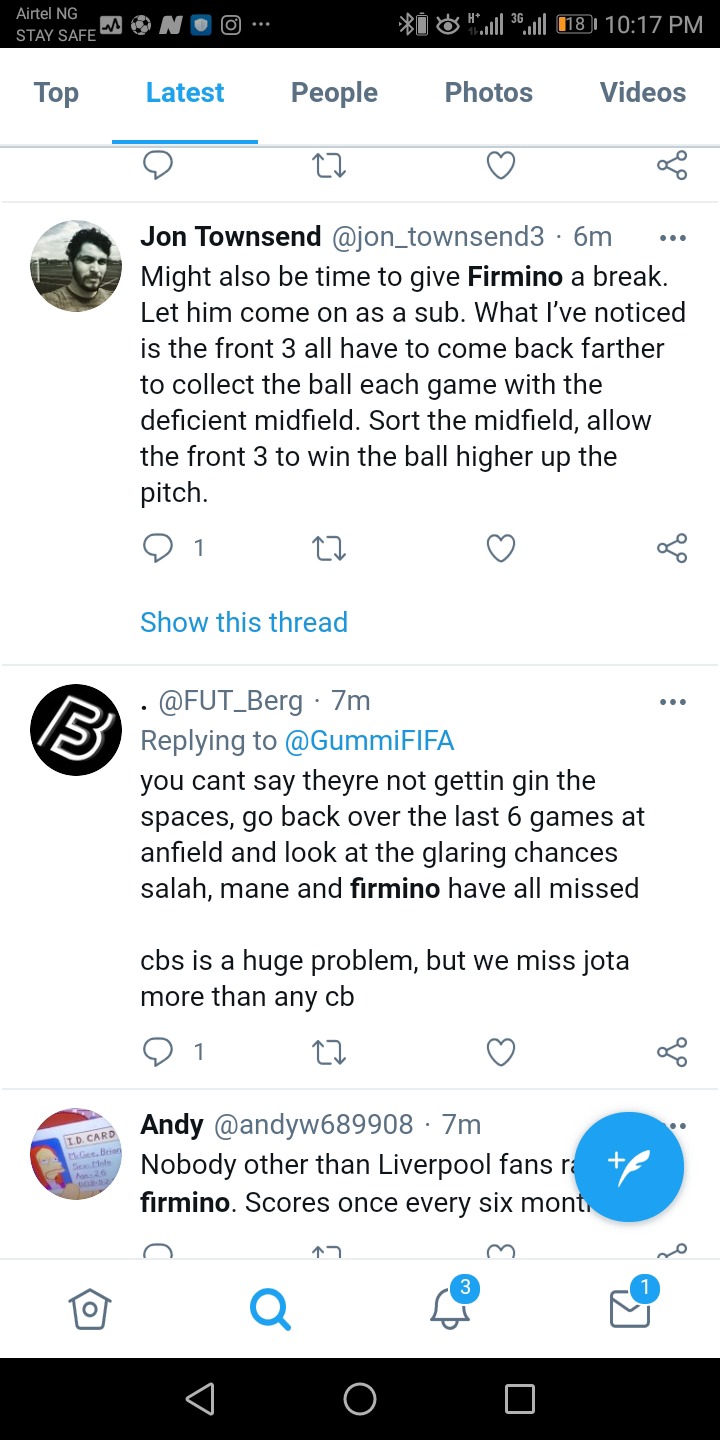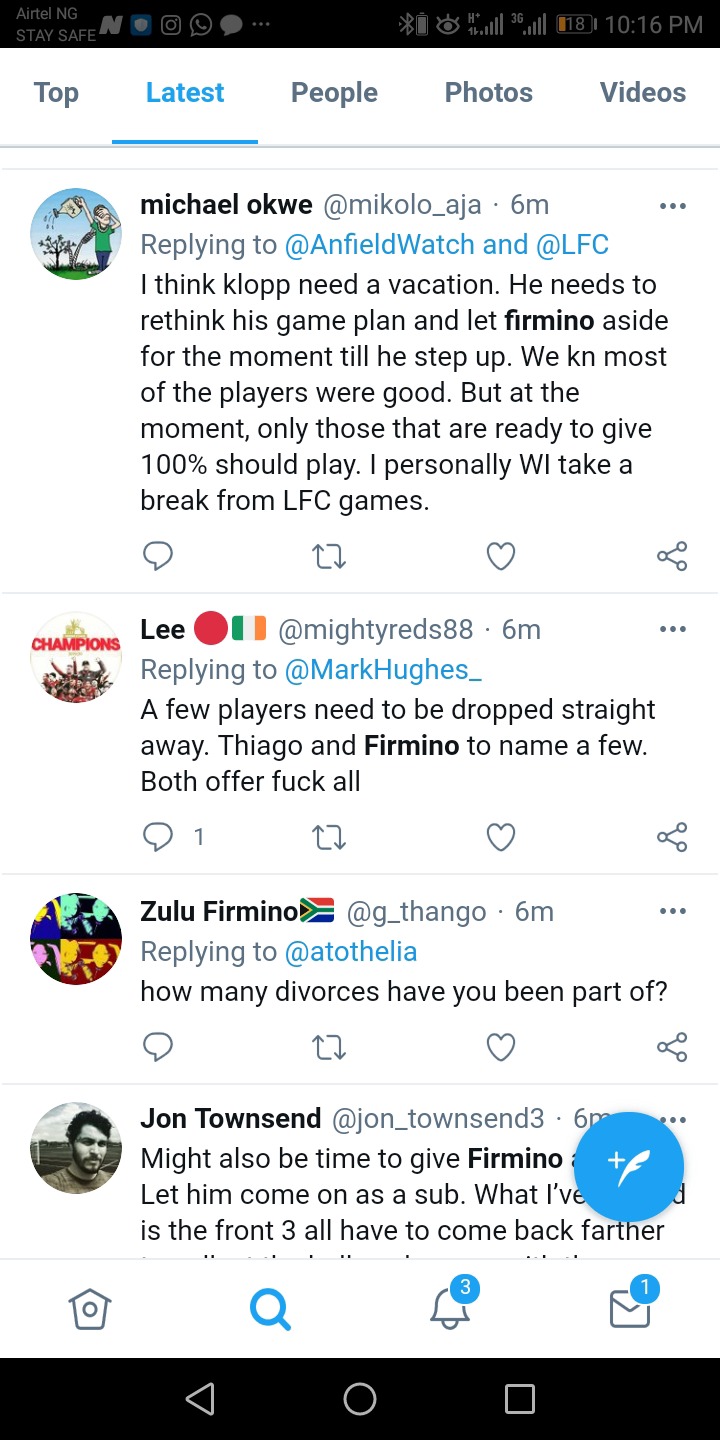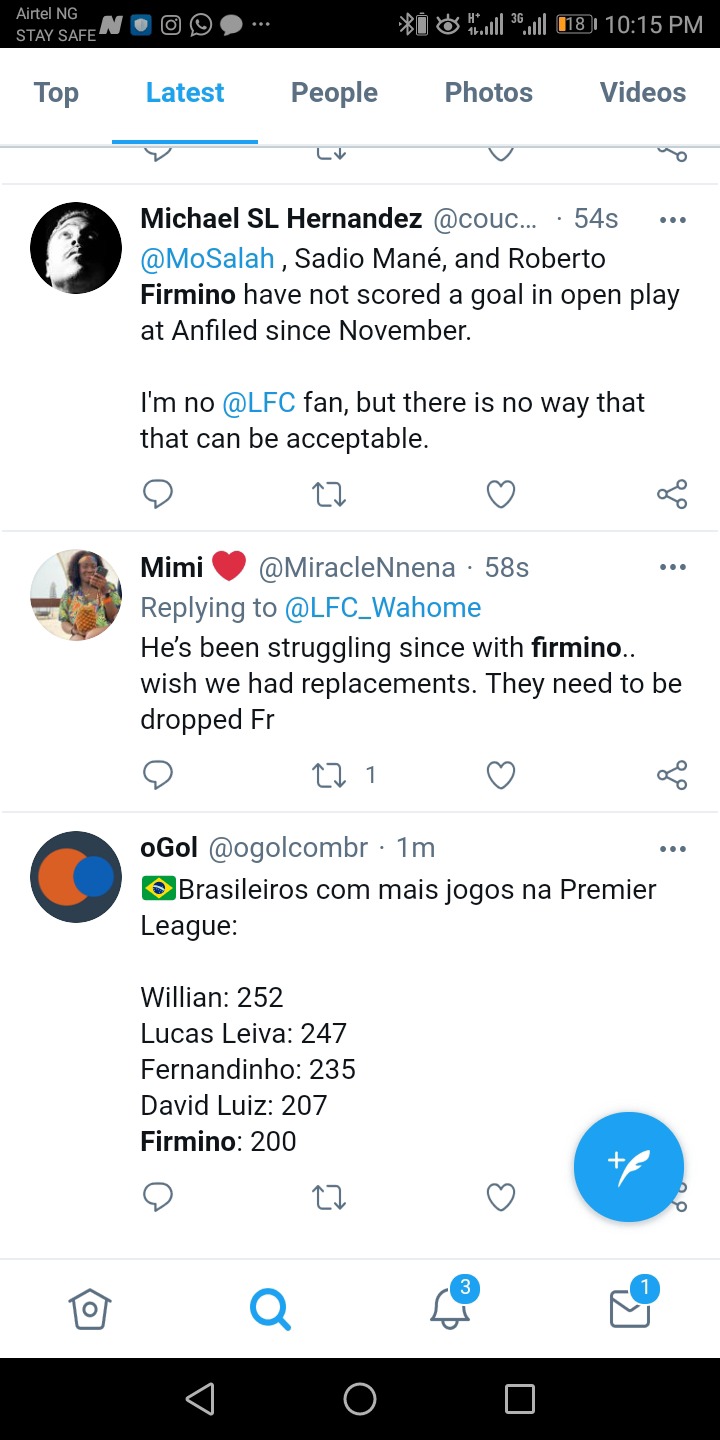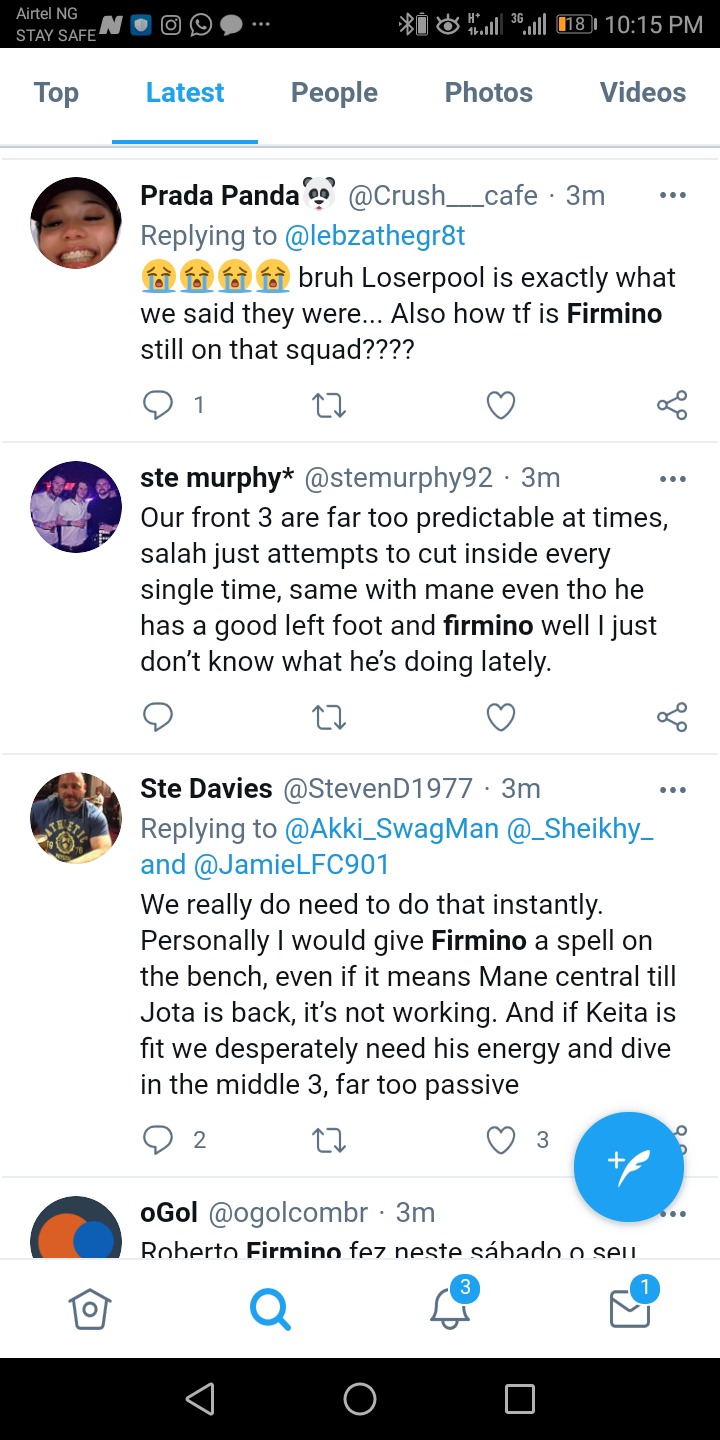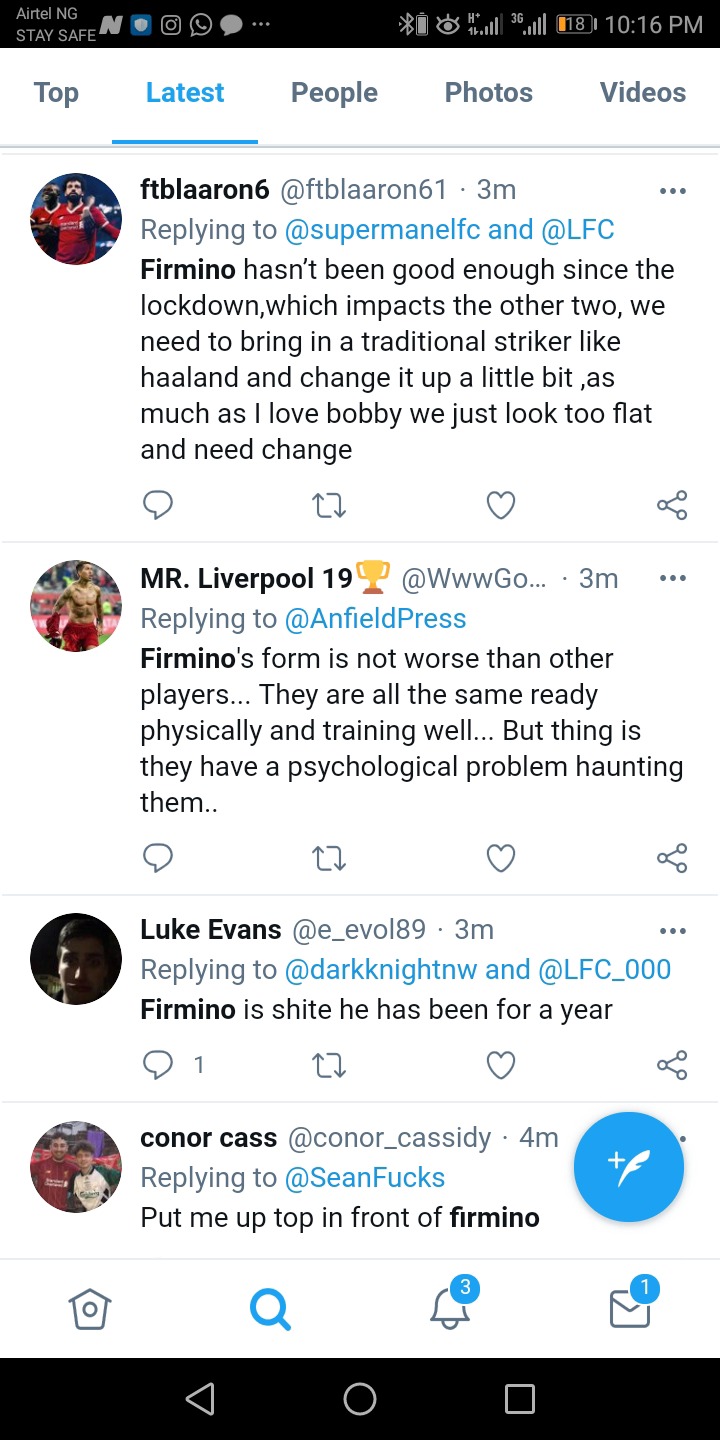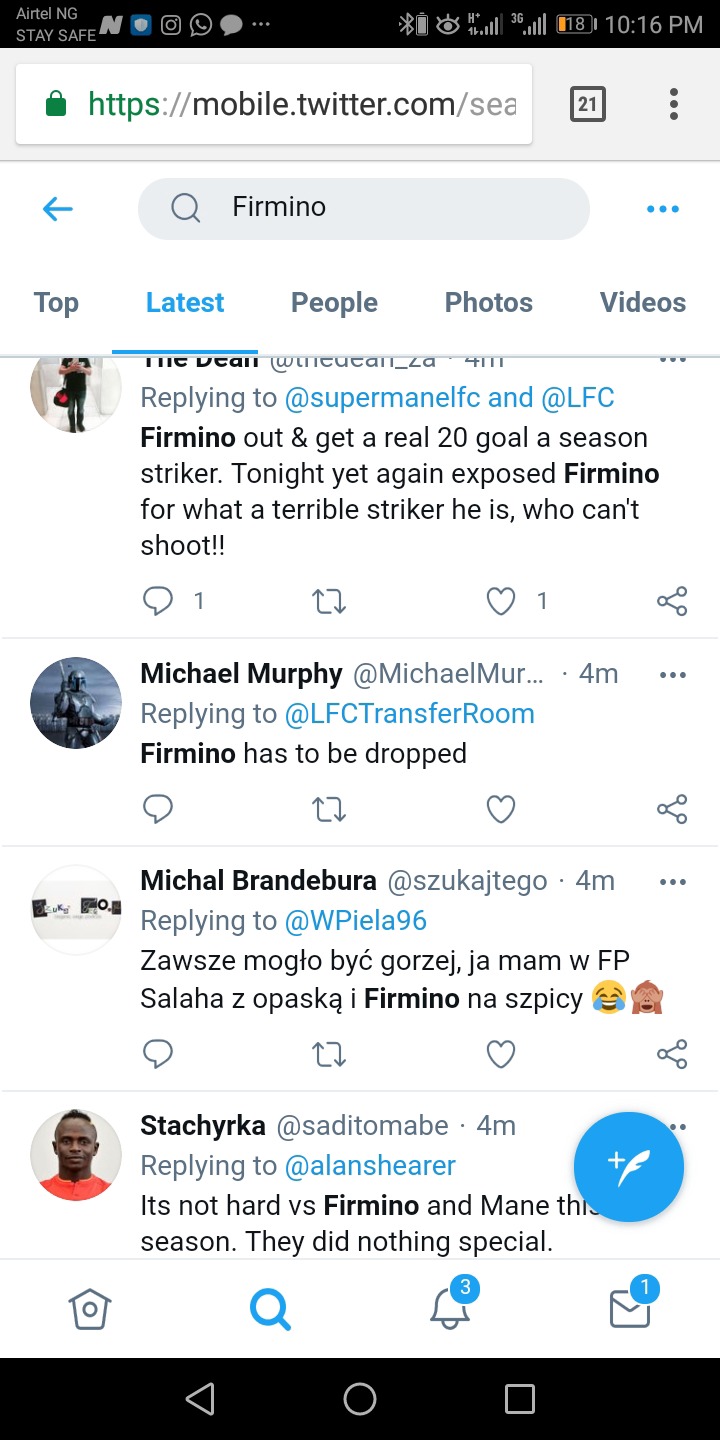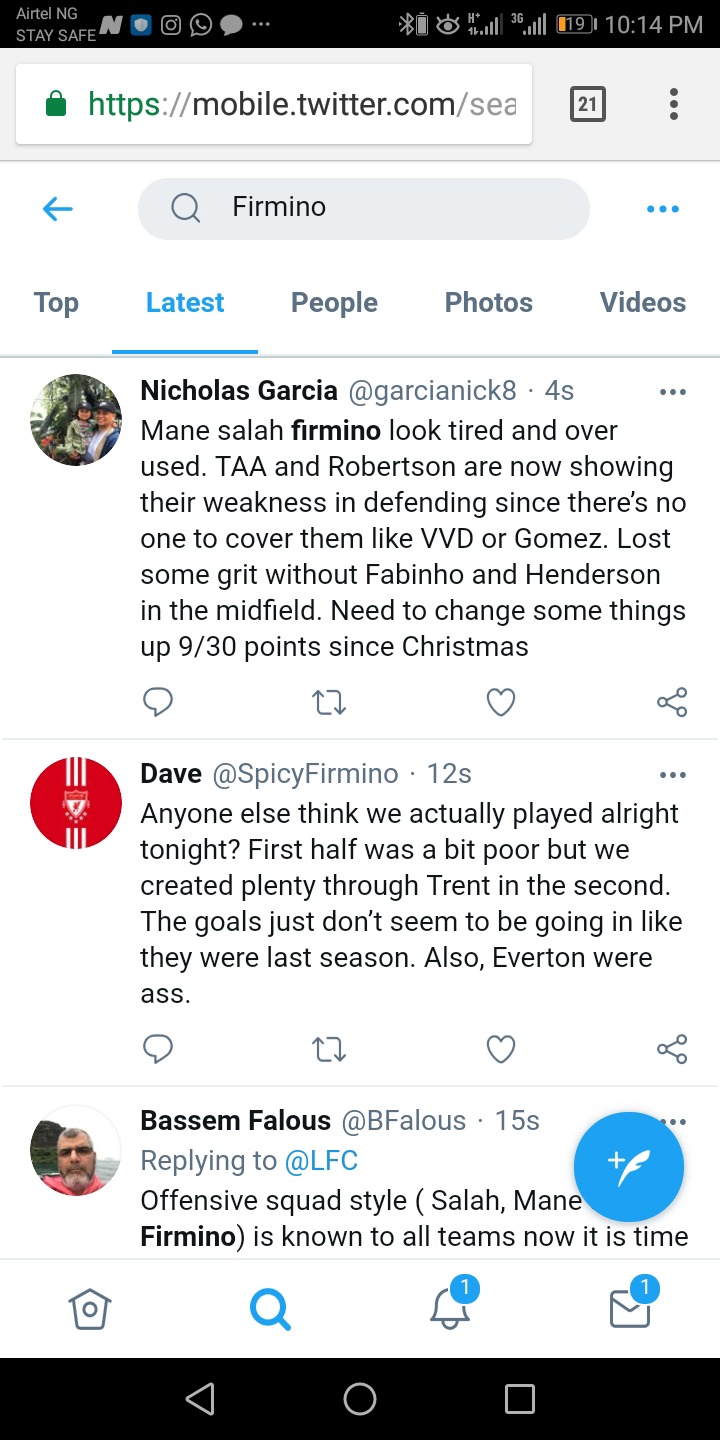 Content created and supplied by: Specialnews (via Opera News )