In the past twenty Years, we have seen a lot of talented players who have had one of the best performance in the football. Some of these players are still active and are playing for top european teams like Barcelona and Juventus. Could the team below be the best team in football since 2000?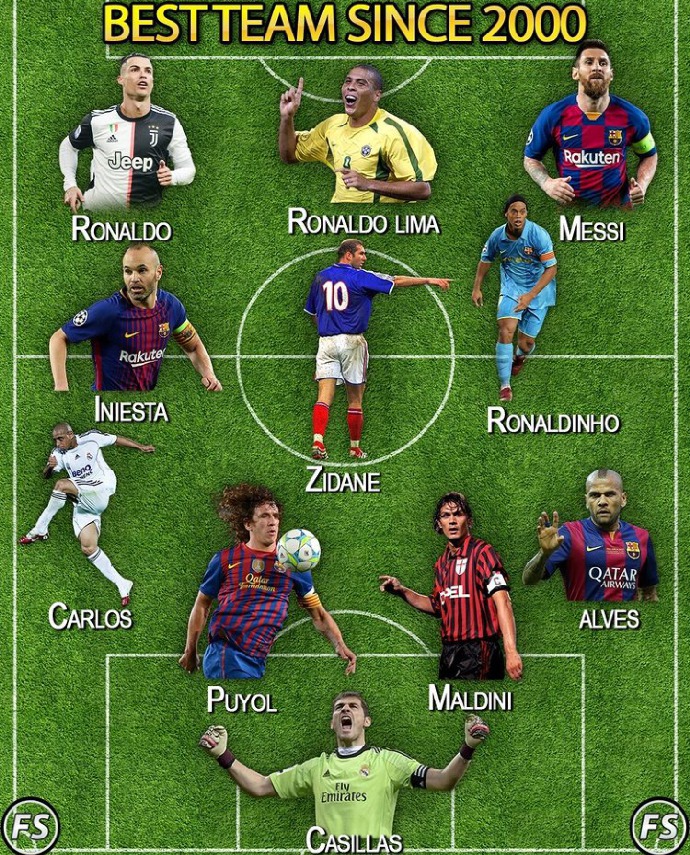 Cristiano Ronaldo made the team because he is a player who have set many records and won many titles and individual trophies. The protuguese international have won five ballon d'or award and he surely deserve to be in the team. Lionel Messi is also one of the greatest footballers to have played football in the past twenty Years, he have been compared to cristiano ronaldo on several occasion, he have also won six ballon d'or awards.
Roberto Carlos, Carles Puyol, Zinedine Zidane, Ronaldinho and Ronaldo de Lima were world cup winners for their respective countries. These players where considered one of the best in early 2000s. So they deserve to be in the team. Other players who deserved to be in the list includes Ikay Casillas, Dani Alves, Paolo Maldini and Andres Iniesta. Who is your best players? Drop your comments below.
Content created and supplied by: Football-Stats (via Opera News )