In this article we will be looking forward to see which African player playing in Premier league that has Scored most Goals this season.
Let see how the list look like.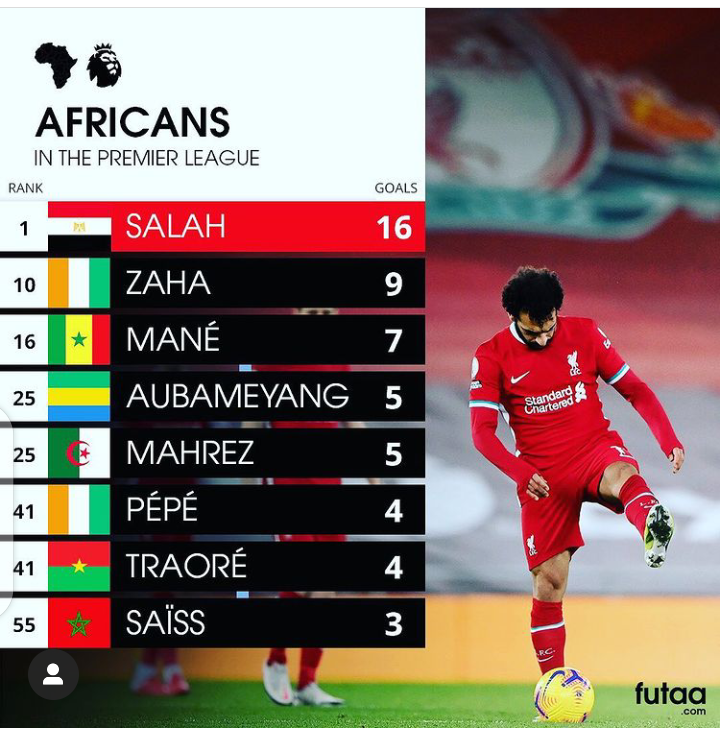 Mohammed Salah is number one in the list, he is one of the best Player in the league and currently Premier league leading goal Scorer, he has already scored 17 goals this season and will still add more before the season runs down, Zaha is another player that have scored more goals this season, he is one of the greatest dribblers and have scored nothing less than 9 goals this season.
Then others Africa players who are top scorers in the premier league includes Sadio Mane and he scored 8 goals already, then Aubayemang is also another top player that have scored a lot of goals, he has 5 goals to his name already this season, Mahrez is another top star that have 5 goals to his name this season.
The other three players that complete the list include Nicolas Pepe scored 4 goals, Traore also have 4 goals this season and then finally Saiss have Three this season.
What are your thoughts on this
Content created and supplied by: Cynthiablogs (via Opera News )