We Africans are familiar with the itchy red bumps that develop after we are bitten by mosquitoes. Most of the time, they are a minor annoyance that goes away over time.
But do you ever feel like mosquitoes bite you more than other people around you? There could be a scientific reason for that!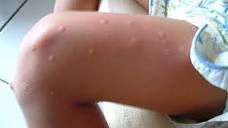 What attracts mosquitoes to certain people?
A variety of factors can attract mosquitoes to you.
Here are a few:
1. Heat And Water Vapor
Our bodies generate heat, and the level of water vapor close to our skin can vary depending on the surrounding temperature.
As a mosquito gets closer to us, it can detect heat and water vapor. This can play a role in whether it decides to bite. Studies found out that mosquitoes move towards nearby heat sources that are at a desired temperature. These factors can also be vital for host selection. Other animals may have different in body temperature or water vapor through out their bodies. These variations could be unattractive to mosquitoes that prefer to feed on humans.
2. Carbon Dioxide
We as living organisms release carbon dioxide gas when we breath out. We also produce more when we are active, such as during exercise.
Mosquitoes can detect changes in carbon dioxide in their environment. Research has shown that different mosquito species may respond differently to carbon dioxide. An increase in carbon dioxide can alert a mosquito that a potential host is nearby. The mosquito will then move towards that area.
3. Pregnancy
Pregnant women are twice as likely to be bitten by certain type of mosquitoes. There are two reasons for this, scientists found:
One is that pregnant women exhale more air than non-pregnant women, and mosquitoes may be attracted to the carbon dioxide in their breathe.
Pregnant women's abdomen are also roughly 0.7 degree celsius hotter than normal, so their skin release more volatile compounds such as mosquito attracting lactic acid.
4. Alcohol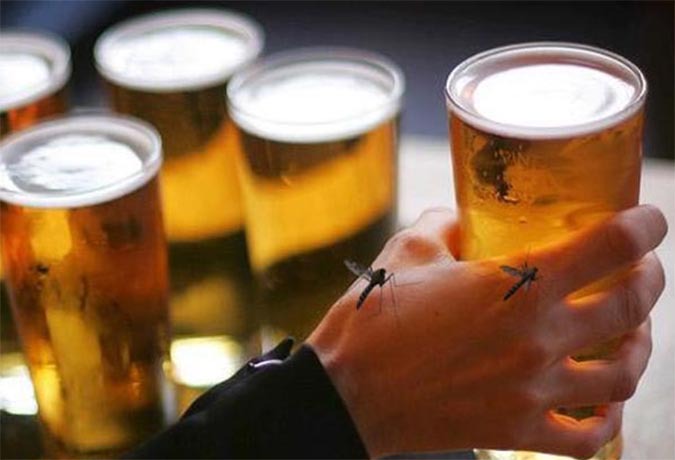 According to researchers, people who consume beer are more attractive to mosquitoes than people who do not. This is because when you sweat out the beer, you become more tastier to mosquitoes. And it's a sad news for those of us who imbibe for pleasure and necessity.
5. Colours
According to scientists, mosquitoes are attracted to the colour 'black'.
When mosquitoes are looking for hosts to feed upon, it's easier for them to spot dark and black clothing compared to lighter-colored clothing. So it is advisable to always wear lighter coloured clothing when you are in mosquito infested area.
6. Body Odor
Mosquitoes are attracted to certain chemical compounds present on human skin and in sweat. These chemical compounds give us a specific odor that can draw mosquitoes in. Several different chemical compounds have been identified as being attractive to mosquitoes. Some that you may be familiar with include lactic acid and ammonia.
Researchers are still investigating the causes of the variation in the body odor that make certain people more attractive to mosquitoes.
Causes could include genetic and certain bacteria on the skin.
In terms of bacteria, skin bacteria play a role in body odor. Scientists found that people with a high diversity of microbes on the skin were less attractive to mosquitoes and people with less microbes on the skin were more attractive to mosquitoes.
If you have any questions or contributions to this post, use the comment box below. Don't forget to like and share with your friends.
Content created and supplied by: BeautyWorld (via Opera News )