In this article let see how Lyon Lineup look like if they didn't sell any of their players.
Let checkout the team.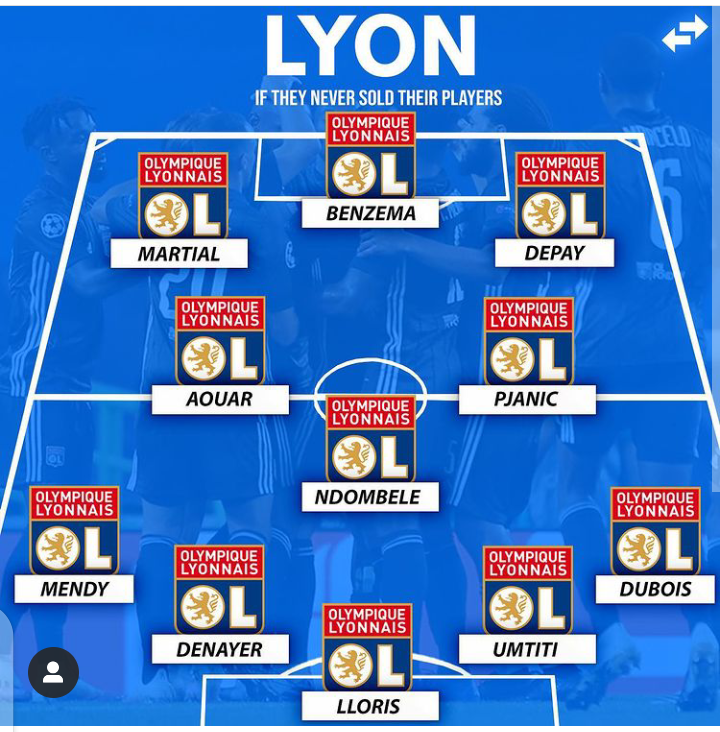 Keeper
Lloris will have been the Keeper that will be performing wonders for them, he is currently operating with top club in Europe, he would have been their number one if he was not sold.
Defenders
Mendy, Debater, Umtiti and Dubious will be the Defenders that will make things happen for this team, they are the best for each Position for this club.
Midfielder
Aouar, Ndombele and Pjanic are the best in this position for this team, will have form a top partnership if they didn't sell any of their top players.
Strikers
Martial, Benzema and Depay will have play upfront and make things happen for the club,they are currently the best set of attackers the club have seen so far.
How do you see this Lineup and will they be feared if they have managed to retain all their players
Content created and supplied by: Cynthiablogs (via Opera News )