Football as most already know is the most popular and most widely watched sport in the world, with a very large number of players across different continents and countries all over the world, with European football being the most notable.
Although they are a number of notable and exceptional players, some have proven to be more exceptional than others. A very good example of those are the trio of Cristiano Ronaldo, Lionel Messi and Zlatan Ibrahimovic.
These three are currently the only active footballers who have more 500 career club goals to their name.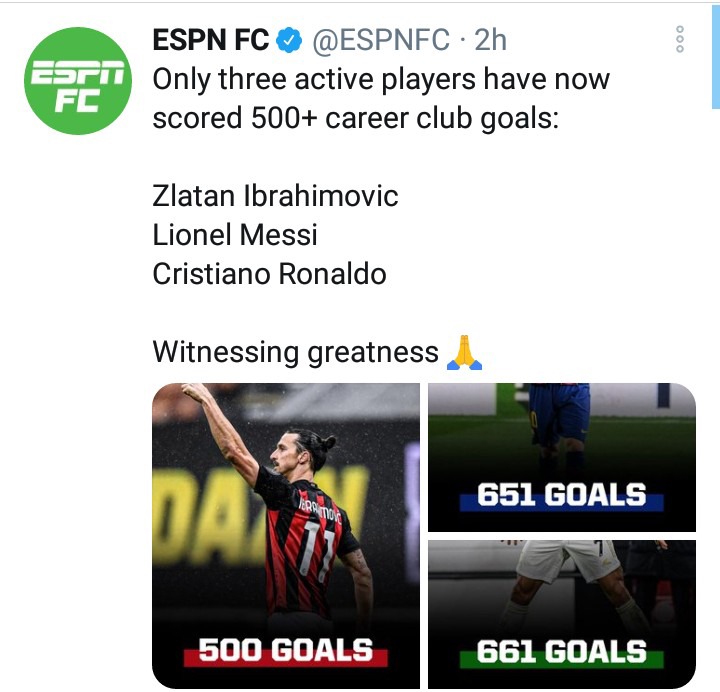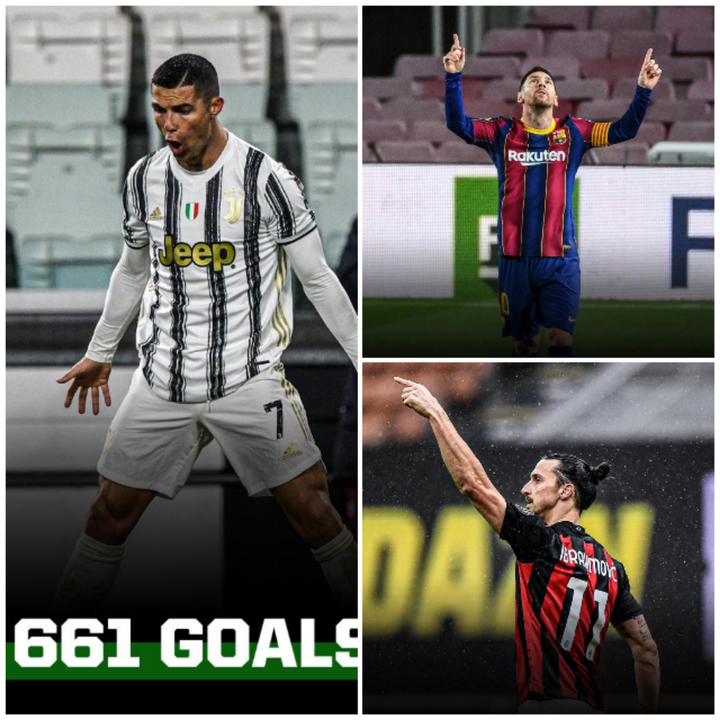 1. Christiano Ronaldo: Started his Senior club career with his home country's club, Sporting CP where he scored three goals in 25 appearances before moving to England (Manchester united.) In England, he scored over 80 goals in 196 appearances. His next stop was Spain's Real Madrid, where he had his most successful club record so far. (311 goals in 292 appearances). Cristiano moved to Juventus in 2018 and has so far scored over 70 goals.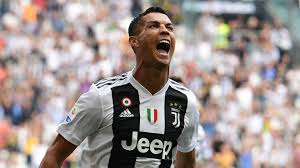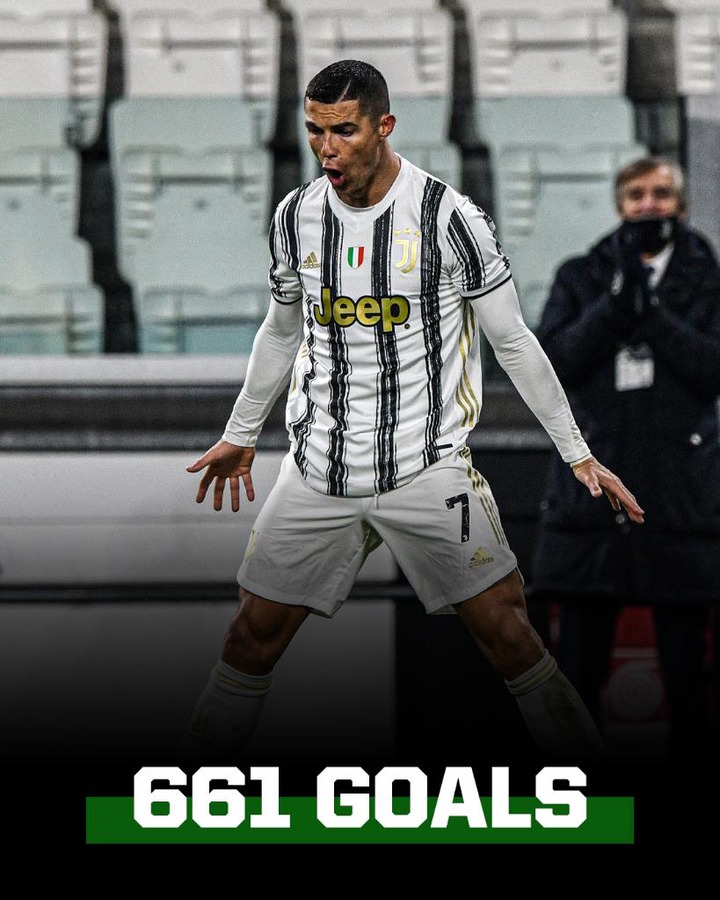 2. Lionel Messi: Started playing for the Barcelona senior team in 2004, and he has been there ever since. Messi reached the 500 goal landmark in 2017. Currently, he has 651 goals for Barcelona.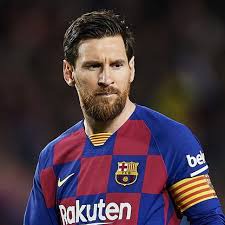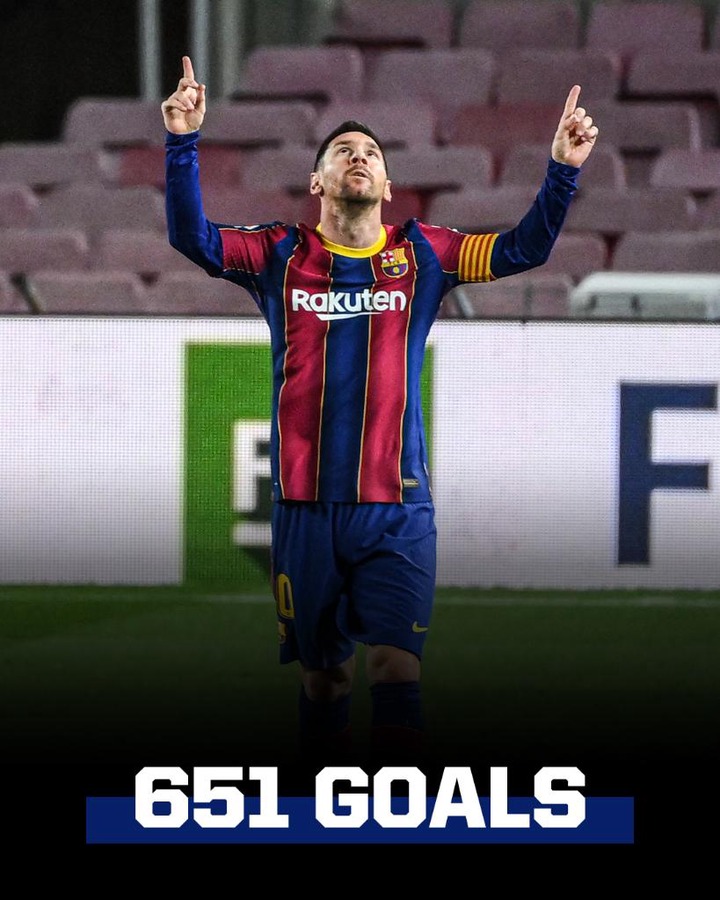 3. Zlatan Ibrahimovic: The Swedish player who will turn 40 this year have been to a number of clubs over his long career. Barcelona, PSG, Man Utd are some of these clubs. Currently, he plays for AC Milan, after his one year spell with LA Galaxy. He reached the 500 goal mark yesterday after scoring a brace in Milan's 4:0 win over Crotone.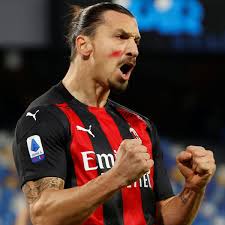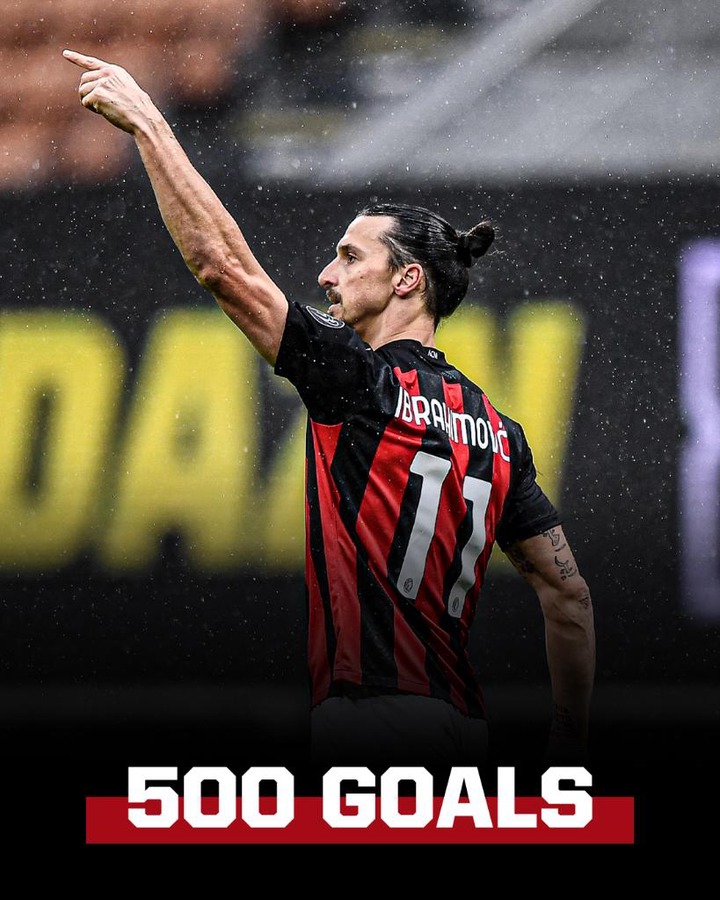 Content created and supplied by: MicahInsider (via Opera News )