Chelsea's squad are full of career driven players. As, one of their players wants to be a manager after his retirement in football.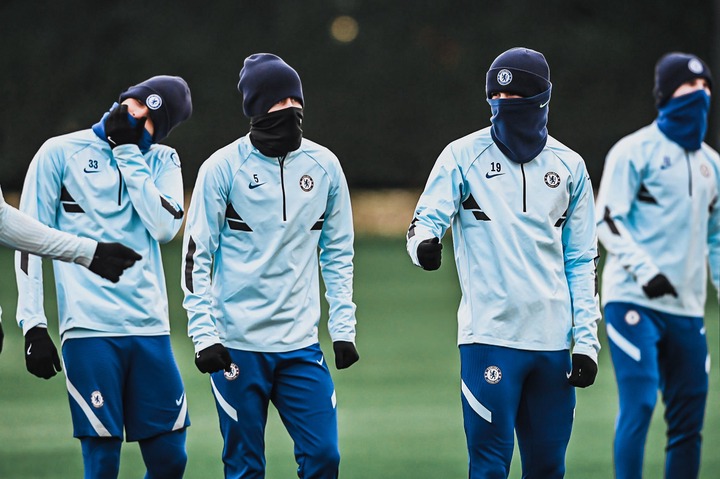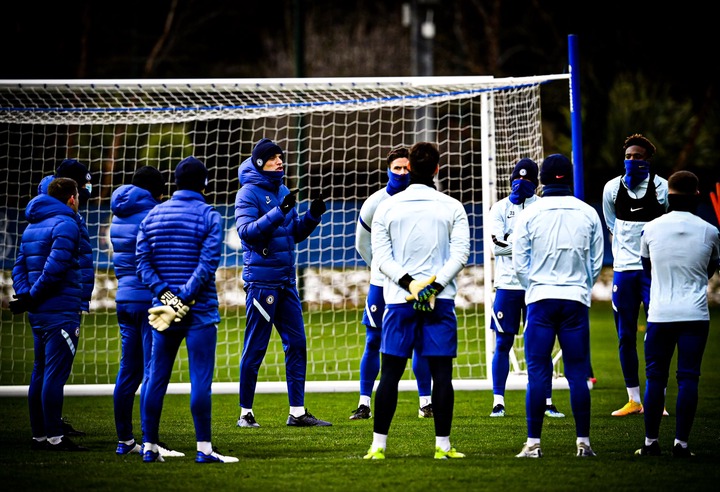 Being a coach or manager is indeed a long voyage, as he ain't easy to be a winning manager. Though, it's a one step at a time, and the Chelsea's player is ready to give it a shot.
Meanwhile, having seen the player's abilities and capabilities. It's crystal clear that, he will surely successful as a coach in future.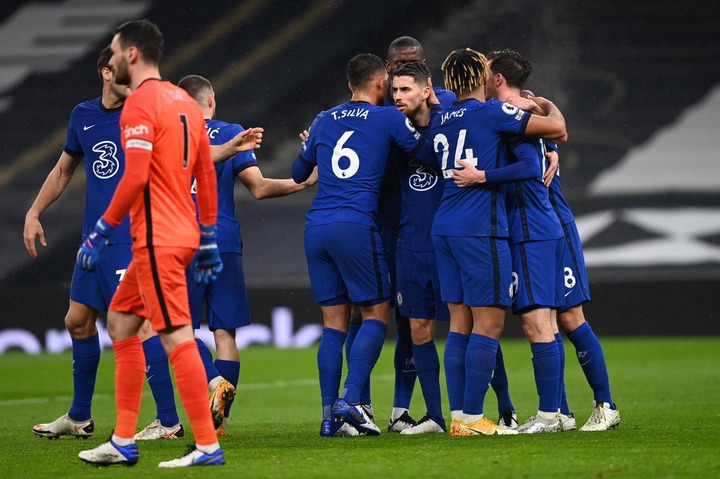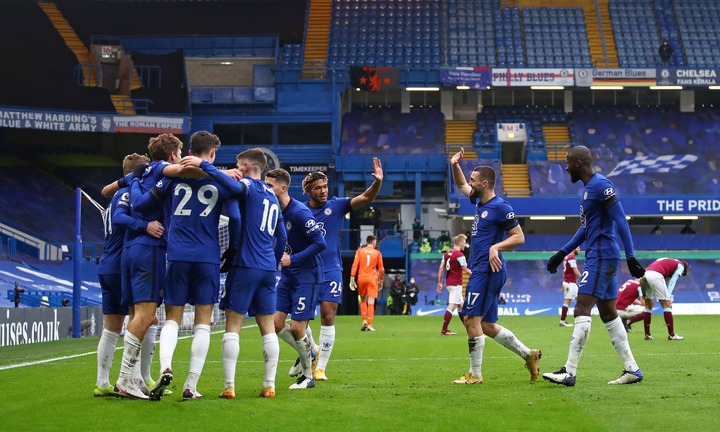 Chelsea's centre-back, Thiago Silva desires to become a coach in future, after his retirement. As, he claimed he's fortunate to play under several experienced and prolific mangers. And, they would help his managerial journey. 
Thiago Silva said:
"I would be lying if I said that wasn't the plan, but it's a bit away yet. I'm fortunate to have had many great managers, like Ancelloti and Tite, so I have earned a lots under them. I also spoke with Lampard and Tuchel about my desire to become a manager"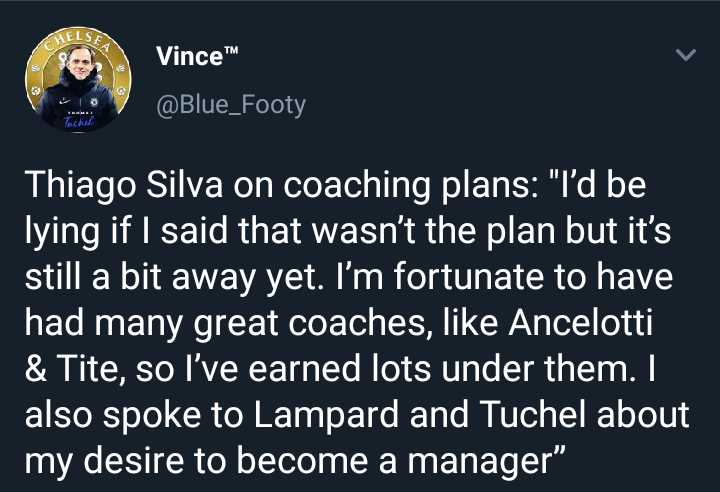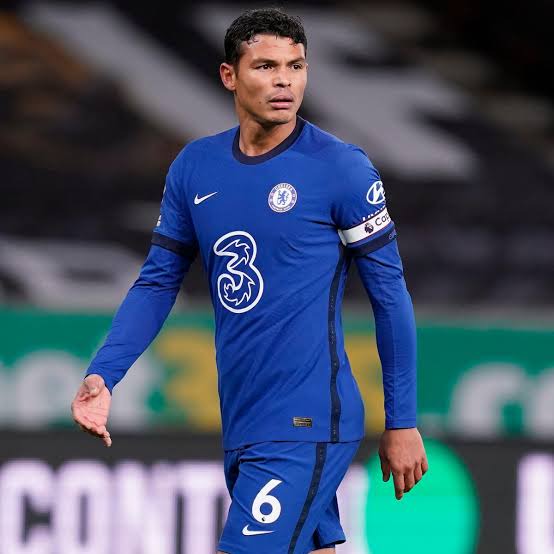 Of course, the Brazilian has all the qualities and traits required to become a successful coach. Because, he's already an epitome of leadership, having seen his composure in Chelsea's squad.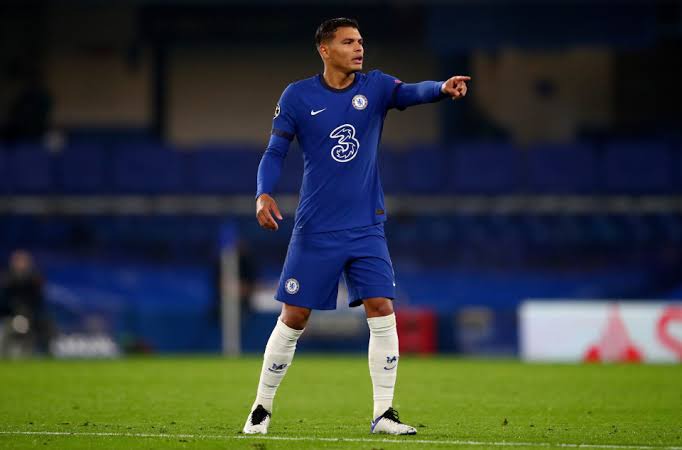 Obviously, if the likes Xavi, Lampard, Arteta, Rooney and the rest can successfully become a manager. Then, Silva is good enough to become an amazing and successful manager after his retirement.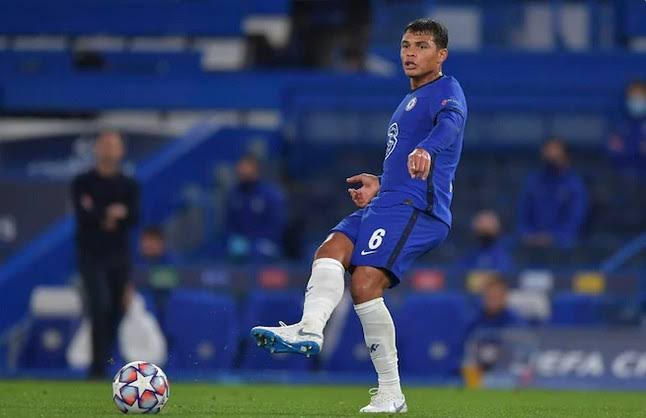 And if the Brazilian really becomes a successful manager in future. Of course, the likes of PSG, AC Milan, Chelsea and the rest would be hell bent to sign him.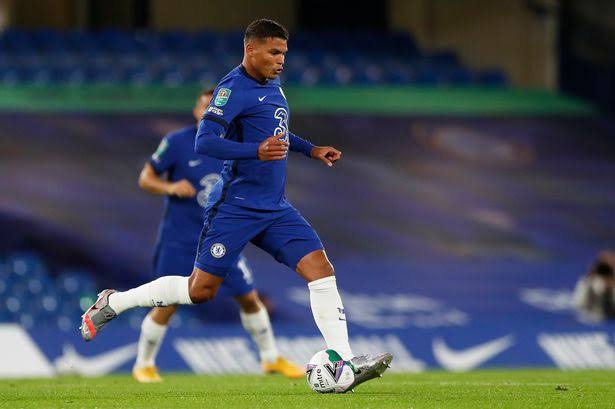 As a reminder, Chelsea are currently in advance talks with Thiago Silva, on his contract extension. And, it's been confirmed that the Brazilian is really happy at Stamford Bridge. Perhaps, he can start his managerial voyage after his retirement at Chelsea.
Can Thiago Silva be a successful manager?
Drop your comments below 
Content created and supplied by: SportSire (via Opera News )