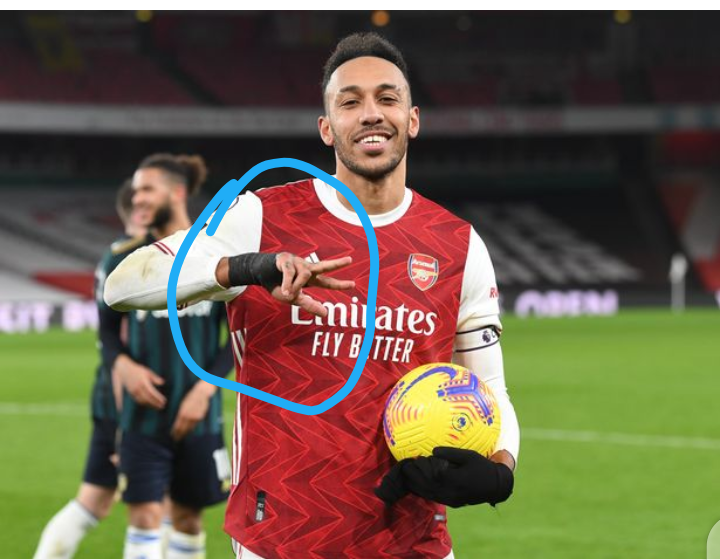 It is been long we have seen Arsenal fans so elated like Sunday's match against Leed United. What you want is definitely to see the team you support with all your heart to make you happy by beating their opponents and playing some beautiful football.
This was Arsenal's situation yesterday as they put smile on the faces of their supporters by beating Leed United 4-2. Arsenal were really magnificent but their humble captain Aubameyang was more intriguing.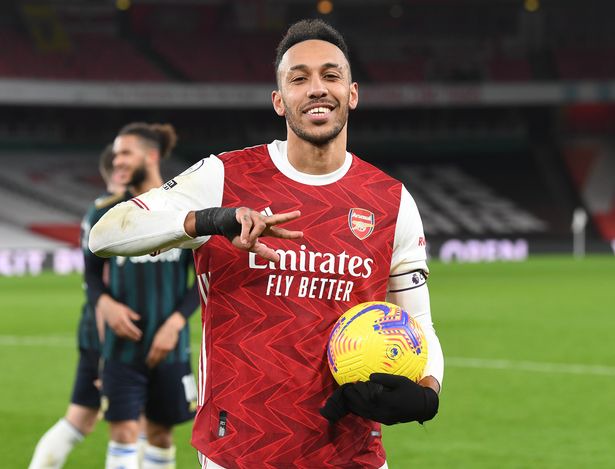 Aubameyang scored an indelible hat-trick for the first time in Premier League for Arsenal and provided some eye catching performances. Auba was up and doing to make sure he reward the trust reposed on him. Hector Bellarin capped it all for Arsenal.
One thing that was noticed was a bandage Aubameyang used during the match. Many people thought that Auba was injured but the hand bandage wasn't for injury protection. Aubameyang used it to cover his new tattoo. I think he was only going to show it to his wife yesterday being a valentine day.
Arsenal fans should not be panic Auba doesn't have a wrist injury. He is fine.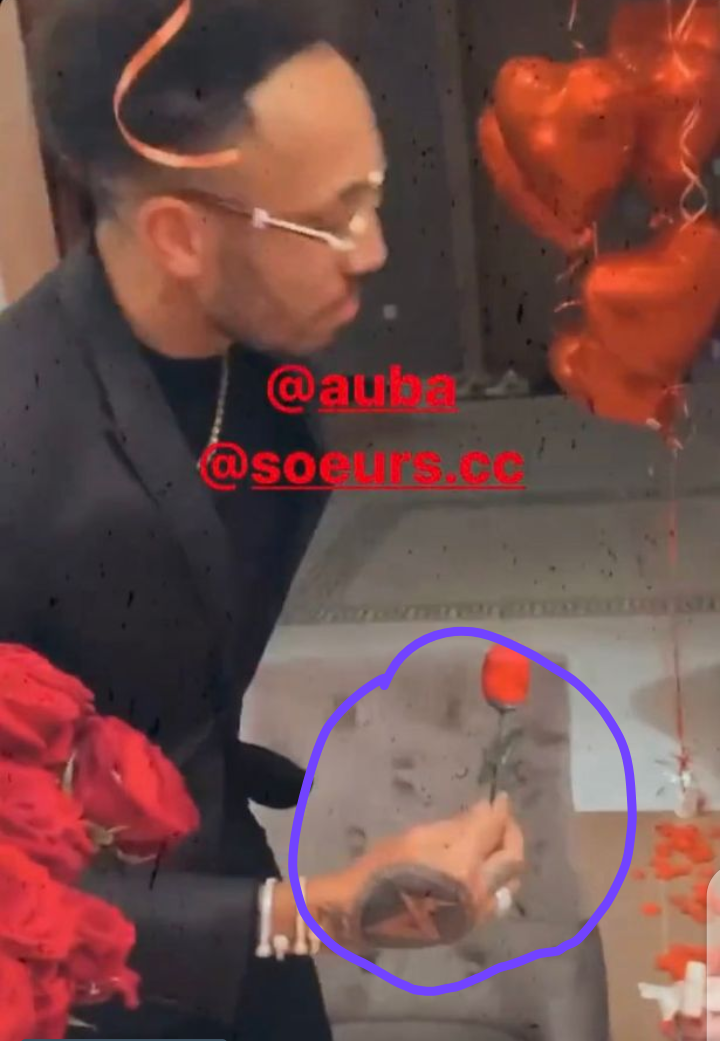 Aubameyang said after the match that he is happy about his goals.
"I'm happy, really happy, and my kids are going to be happy because they are going to get the ball!
Content created and supplied by: Alex7282 (via Opera News )