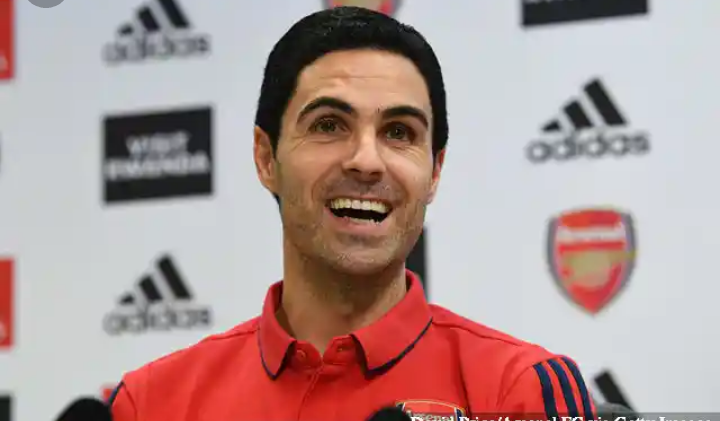 Arsenal head coach has spoken about the situation of two of his squad players, following their absence from some of the games played by the Gunners since the restart.
Recall that, Mesut Ozil and Matteo Guendouzi are yet to feature for Arsenal for some matches now. Guendouzi has not featured for the Gunners since he had clash with Brighton striker Neal Maupay.
Camera caught the young Frenchman holding Maupay on his neck and pushing him away. The incident left Arsenal with no choice, other than penalizing him for his reckless action.
Ozil on the other hand has been kept out of Arsenal games due to a back injury, as reportedly revealed by Arsenal boss Mikel Arteta. But the former Madrid star is having a very difficult time at North London, with the Gunners reportedly interested in selling the former Germany representative in order to remove his huge wage from the club's pay list.
Concerning the duo, Arteta has revealed that they may still have a future at Arsenal, if they turn around their situation and use it for the good of the team. Laying more emphasis on what he said, he used Granit Xhaka's incident against Crystal Palace, the loss of his captaincy and his return to form to reveal what he meant.
Granit was in a bad situation in October last year when he swore to the Gunners faithful after being substituted in the game against Crystal Palace. However, the Swiss was stripped of his captaincy and was dropped for some games. But he has since found his form, under Arteta, and the coach still believes Guendouzi and Ozil can still do the same.
Content created and supplied by: Validupdate (via Opera News )