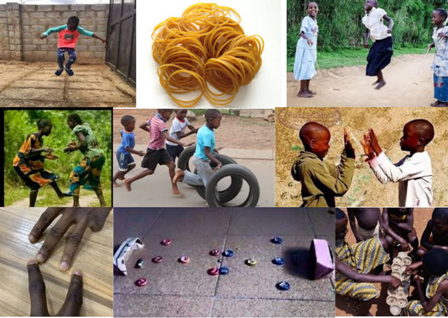 Having a typical Nigerian childhood has one of the sweetest memories we cannot forget with amazing stories to tell. Growing up in Nigeria can be fun and adventurous though it's sometimes depends on the kind of parent you have.
One cannot dispute the fact that he/she had a beautiful and funny experience while growing up as a child after playing one or more of these games.
It was so fantastic playing these games on our local playground and listening to tales by moon light stories at night.
Here is a compilation of various childhood games that you must have played while growing up as a Nigerian kid.
1.      If Your Mama Cook Ogbolo Soup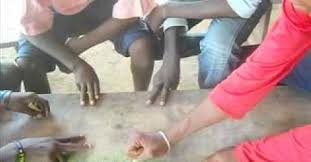 In this childhood game, all players drop five fingers on a table top or bench. The song of the game will be sung touching every players finger.
The song says, "If your mama cook ogbolo soup how many pomo you go take for inside the pot." If the song ends on your finger, you choose a number which is counted across the fingers of the players after which the last verse of the song will follow saying "That means you are out of the game.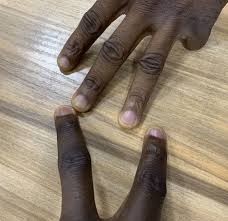 As soon as the song stops on a person's finger, he or she will exclude it. It continues until a person excludes his entire five fingers and then a winner is declared.
2.      Biro Game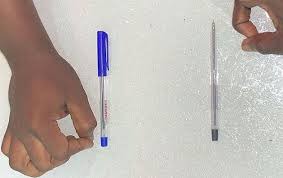 The pen game was another childhood play we enjoyed while growing up. We sometimes call it pen fight. It involves two players with two pens.
Each player places his pen on the table directly facing that of his opponent at a distance. Both of you take turns to flick the pen with some little force until they begin to have a collision with each other.
You win the game if your pen is able to throw that of your opponent's off the table to the ground.
3.      Ten- Ten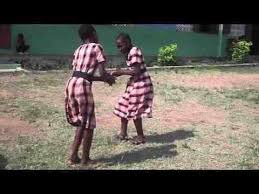 Ten-Ten is another game that comes with so much excitement. It is commonly played among girls even though boys play it too.
It involves a lot of fast hand clapping and leg work against that of your partner which makes a rhythm. You move your legs slightly opposite your partner's.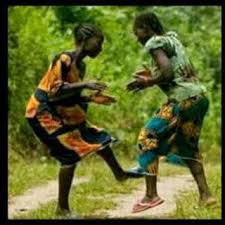 The aim of this game is to best your partner in the leg work so that he doesn't know which of your leg comes first. This game is accompanied with a song too.
4.      Cork Football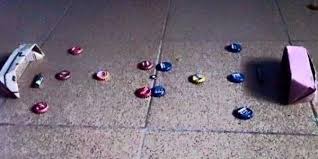 Canters soccer is common among the boys. Boys of young age go around grocery stores and shops that sell soft drinks to collect the cork of bottles. These corks are used to make players and with papers they make a post.
After which we draw a funny sized football pitch on a flat smooth platform or a floor. It was so nice that we draw all the dimensions on it. With our eleven corks each as players, the game begins.
A button is used to represent the ball and each person flicks his player against the button ball, taking turns until a goal is scored and the play time finally up.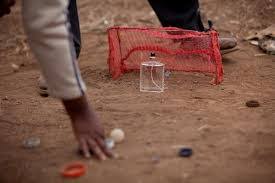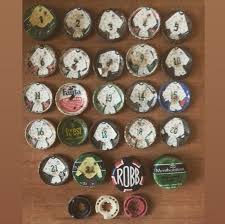 In some cases papers are used to make players too. This used to be our Premier League and UEFA Champions League those days.
5.      Tinko-Tinko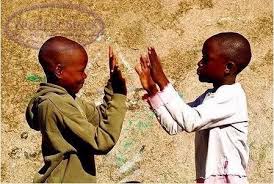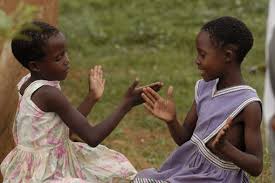 I enjoyed playing this with my sisters, we would count up to ten which is the last round of the game. Tinko-tinko game involves two players who clap and bang their palms against each other in a particular rhythmical pattern.
They do this as they sing the game's song while they count from 1-10, taking one count at a time till all the ten round count are completed.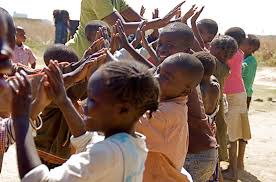 6.      Rubber Ring Game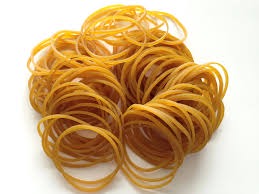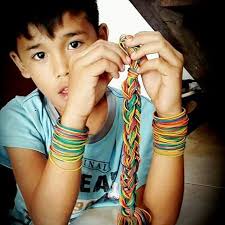 As a child, even as an adult, the first thing that comes to your mind when you see a rubber band is the game "Dobo."
The game was fun and kids enjoyed it a lot. If you didn't play dobo its like your childhood is incomplete.
It's a game of many players but minimum of two. There are different styles to the game but the most common one among them is dobo.
A player that wins the first round would call any style of his choice that the other players must play to. Whoever meets the target will get all the rubber bands of his opponent that failed to.
Aside dobo, other styles include shocky, setting, gapping, up and down etc.
7.      Suwe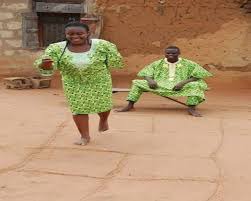 Suwe is a fascinating game too; it is a game of squares. In this game, multiple squares are drawn on the ground usually 12 squares, six on the right and the other six on the left.
Each player picks a set of squares either those on the left or right. The goal of the game is for each player to hop one of his legs after throwing a pebble of stone in his square till he completes a trip and throws the pebble again to the second square until up to the sixth.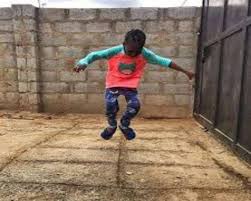 The goal is to avoid stepping on the square which has the pebbles in it or the opposite square to the one having the pebble. If you default the next player begins his round and so it goes.
If you didn't do suwe then you have missed. I remember that being tall is an advantage when it comes to picking back the stone from your last square.
8.      Tire Racing
Tire racing is one of those childhood plays that can't easily erase from ones memory. This used to be our Formula One when men were still boys.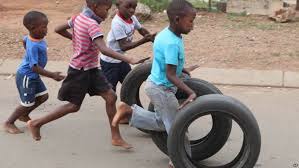 A group of highly spirited boys will look for condemned car or motorcycle tires especially the old ones their parents changed. We would race with it to see who comes first.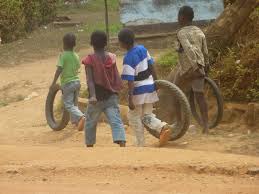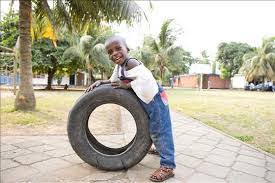 Sometimes we ride it in the neighborhood and go on errands with it claiming it is our motor. I use to have about three tires in my garage then.
9.      Thug Of War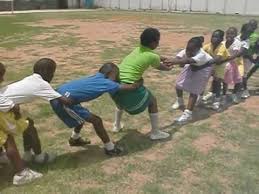 This game is familiar among children whether the rich kids or poor kids. Two groups are created comprising of group members with equivalent strength.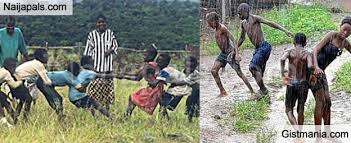 A drawn line cuts across them and a single rope is placed across the line with each group holding their part of the rope. When game starts, the objective is that one group must pull their opponent making sure that at least one member of the opponent is brought into their territory.
10.  When Will You Marry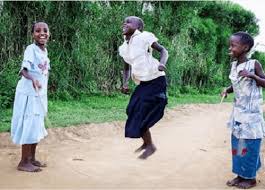 Here the player is asked some list of random questions that he or she must answer while the player skips rope. If a player misses a skip that means it is a game over.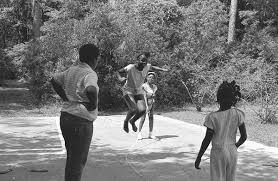 The questions can be when you will marry, this year, next year or single forever. How many kids will you have? How many cars would you buy? And so on.
11.  Ayo Olopon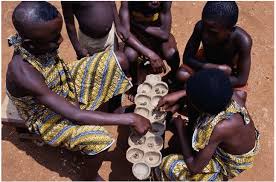 Ayo Olopon otherwise known as dara in the north is enjoyed by both young and old. It comprises of two players having a house or holes of six each. In each hole is four seed or pebbles.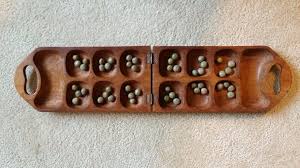 There are different rules or pattern to the game; it all depends on the region you grew up from. Nevertheless it's an exciting game and involves some brain work.
Kids will sometimes dig holes in the ground to play the game.
12.  Table Tennis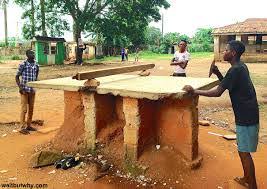 We didn't have a standard table tennis as kids especially those that grew up in remote areas. But because of the love of the game we played it on slabs of soak away, laundry or bench/table tops.
At some point we felt we were at Wimbledon or Australian Open.
Having gone through this Nigerian Childhood games, I am sure some of us feel like dropping off this adulthood and going back to those days when we danced, sing and played in the rain.
Which of this childhood games was your favorite and which do you find funny. Drop your comments below.
Also share this to your family and friends so they can reminisce their childhood days.
Content created and supplied by: NewsBlazer (via Opera News )