Check out...
1. Gareth Bale
Bale is known for his simulation act during his time at the premier league with Tottenham before leaving for Madrid and now that he's back at Premier League again, fans as likely to see "contact-less fouls" as they are fine pieces of dribbling or a Bale scorcher.
2. Neymar
Neymar is known by his rising habit for diving. Remember the game in Barcelona's Champions League tie against Milan.?
Sergio Busquets is one of those who has shown himself to either not mind the attention or that it simply slips his mind due to his acting for Simulations
4.Cristiano Ronaldo
Cristiano Ronaldo's known for his talents is spoiled by a penchant for going down a little too easily.
5.Didier Drogba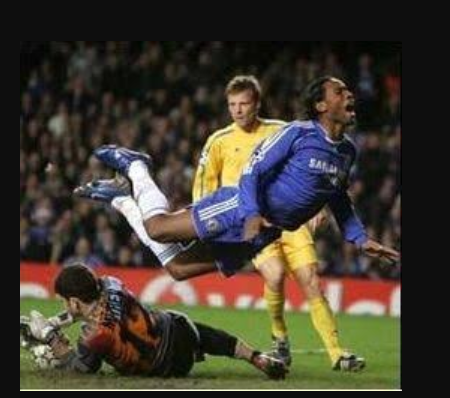 Didier Drogba is a player who couldn't stay out of the diving spotlight and managed to haunt Arsenal each time. Drogba has a well-chronicled past with going down a little too easily
6. Luis Suarez
The former Liverpool and Barcelona talisman has created a name for himself when it comes to drama, so much so that an advertisement making light of his offences was actually made for television in his native Uruguay.
Content created and supplied by: Sheyog (via Opera News )