Ronaldo has always liked doing charity, and now he has become a lifesaver for a 7-year-old Portuguese child with cancer. Surprisingly, it was Georgina's sister Ivana who exposed the matter. Ivana clearly believes that Ronaldo and Georgina shouldn't be unsung heroes, and it worth speaking out.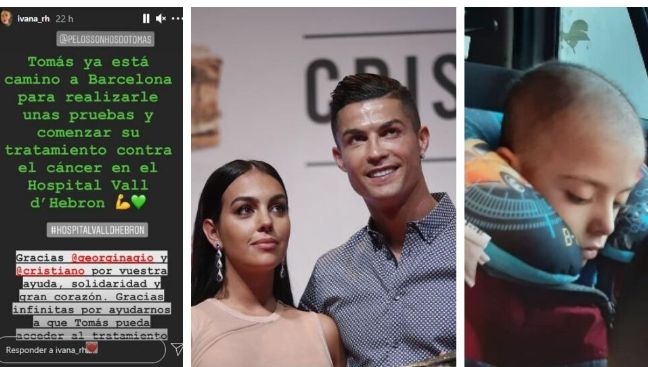 The Portuguese teenager is named Thomas. He was diagnosed with a rare neuroblastoma in 2019 and received treatment. In October 2020, Thomas cancer recurred and his family did not have enough funds to help him complete the treatment again. In desperation, the parents asked for help through the Internet, hoping to get donations to help Thomas receive treatment. After learning about this, Ronaldo and Georgina reached out to Thomas and they paid for Thomas' treatment.
On social networks, Thomas' parents sent a message thanking Ronaldo: "Thomas is on his way to Barcelona for a checkup. He will begin his journey of recovery. Thank you Georgina and Ronaldo for your help, generosity and great love. Thank you infinitely for your support."
Georgina's sister Ivana reposted Thomas' parents' words and put a love pattern on the picture. "Thank you for all this, thank you for your great love, everyone is very grateful!" Ivana specifically and Georgina.
Content created and supplied by: PoliticalPundit (via Opera News )