In a match between Luis Resto vs Billy Collins Jr. , It was a promising match for Collins as he was a promising up-and-comer Boxer in the 1980s. He was known to be very good and destined for greatness proved after proving it in his early matches with a perfect 14-0 and 11 knockouts with 8 of his knockouts coming in the first three rounds. However, the match between him and Luis ended his career.
In the match between these duo, Luis knew Collins was very good and so in other for him to up his game he weaponized his gloves with illegal padding severing Junior face with bruises and blurring his vision by tearing his Iris permanently. However, Junior lasted the whole 10 rounds with pains and it never took long to realised after the game that Luis had weaponized his gloves.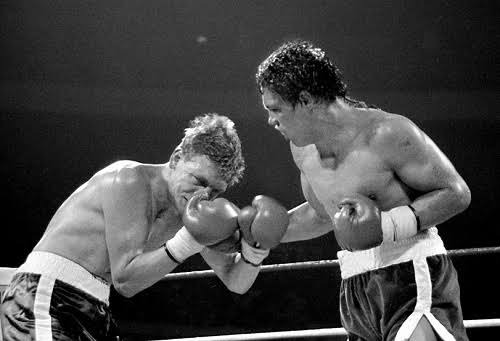 After the fight, Luis went to Collins to show sportsmanship spirit to the young fighter and shaking every member of this guy's team. Upon getting over to where Collins father was, to shake his hands, being a former boxer himself (Collins Father) he Shook Luis hands only to notice that the gloves was harder than usual and immediately he called the attention of referee who investigated this and confirm he actually weaponised his gloves.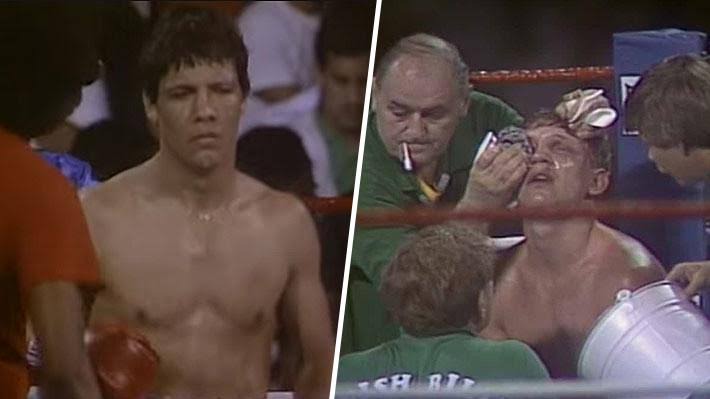 Above picture is that of Billy being attended to..(He lost his vision totally).
He was suspended for a year but never came back again and his trainer banned forever . The duo also served 2 years in jail for their crime. However, for Billy, he went to depression with no hope of ever boxing again and died at the age of 22 .
Content created and supplied by: Sheyog (via Opera News )