Gals could bring joy so why not add some decorative detail once in a while. Here are few players who scored provocatively. Some got carded while some escaped card.
Andrei Kanchelskis in a game, stood on the ball before impudently raising his hand to his head to survey the penalty area before scoring.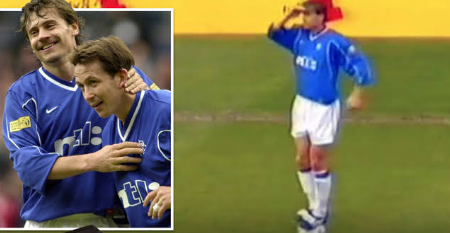 He was yellow carded for this.
Silas Wamangituka from VfB Stuttgart got booked at one time for unsportsmanlike conduct. Empty with the net, Silas held the ball on the line for some seconds before scoring against Bremen.
In a pre-season tournament in 1981, German great Karl-Heinz Rummenigge also did the same after scooping the ball up and headed it over the line. He was booked for doing this.
Patrick Kluivert once took his time to score during the Netherland vs Belgium in 1999 in a match which ended 5-5.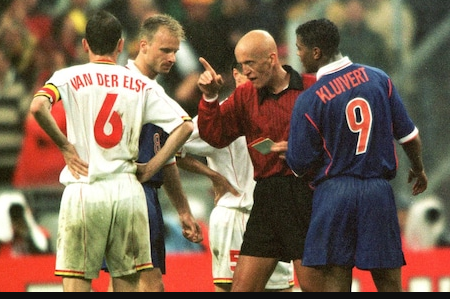 In a Norwegian Cup match in 1987, Jakobsen was known to dribbled past two defenders and on approaching the keeper, dribbled past also.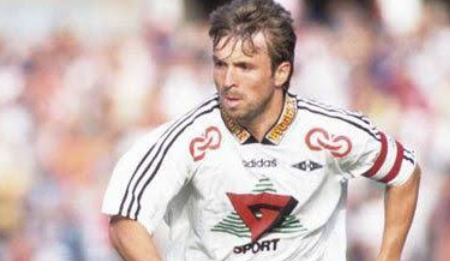 He then, stopped the ball on the goal line and nudged it in with his head
Content created and supplied by: Shezzman (via Opera News )