Living in abroad is actually very hard but many Africans thinks otherwise. In abroad, there are thousands of black men living unhealthy, some sleep in the street, under the bridge and do many hard work just told feed. Some are stranded and are pleading with the home government to come to there rescue.
Funny enough, there are people who sell there properties just to travel abroad without any plans, some even travel foot through desert. People should change that mindset that people living abroad are living fine, most are suffering.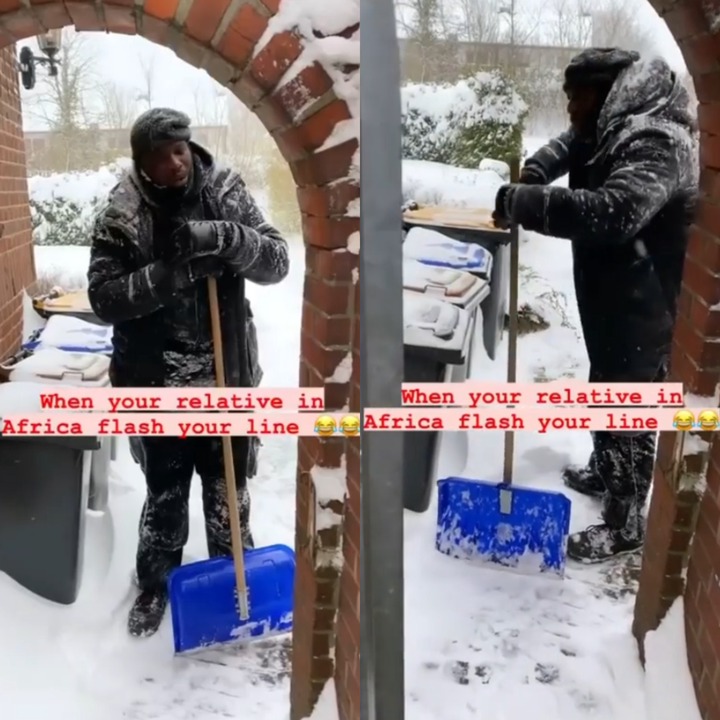 A man living abroad has gone viral after he made a video warning his family and friends who have the habit of asking him for money to stop it as he is actually struggling in abroad. He revealed that he packs snow for a living and not as rich as they think. See video below to see all he said.
Many people who came across this post on Instagram reacted on it, enlightening people that living abroad is one tough but to crack, some wondered why people prefer to suffer abroad instead of coming back home, it is actually easier at home, see some screenshots of the comments and reactions below.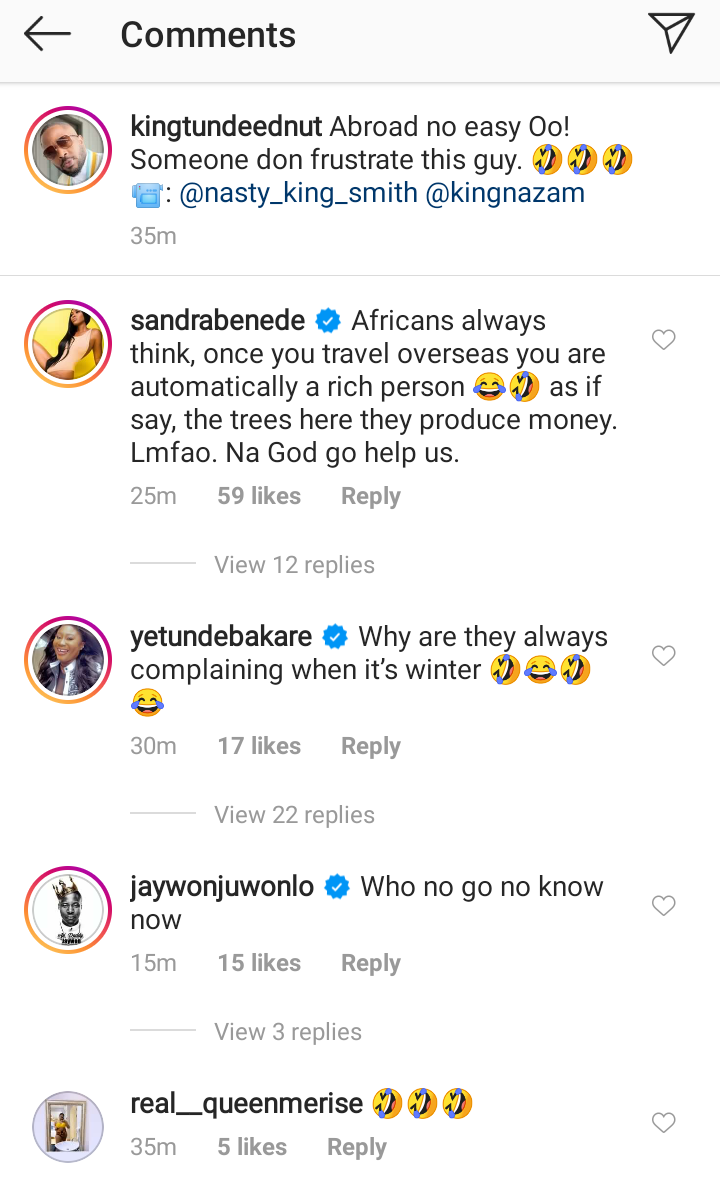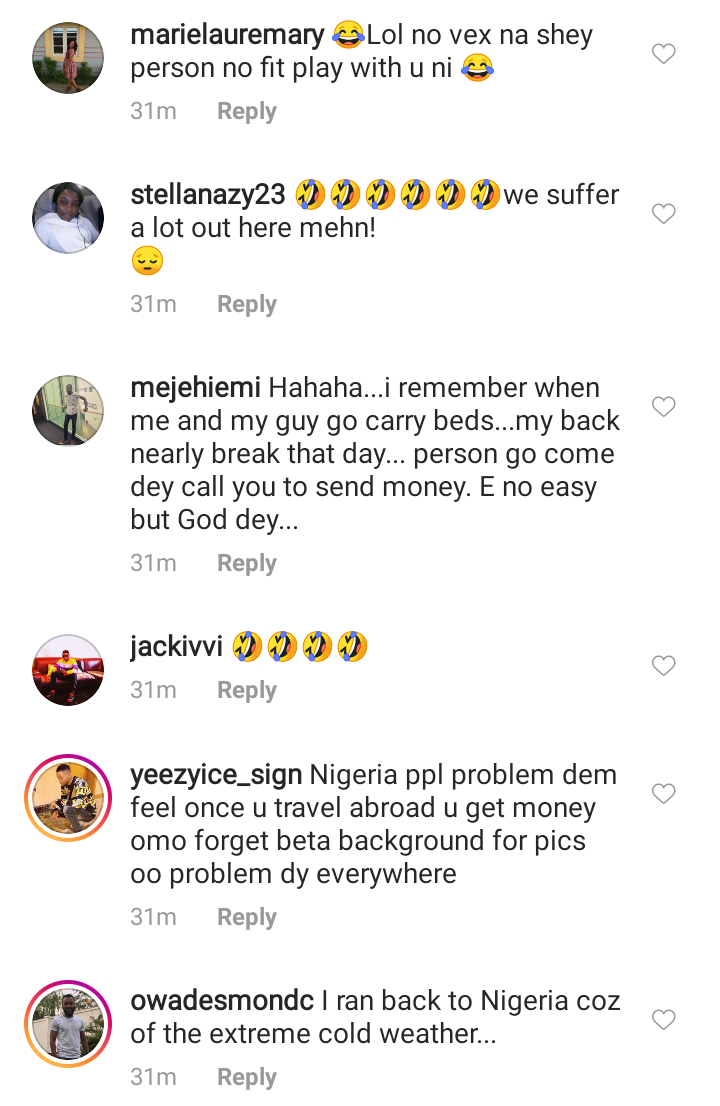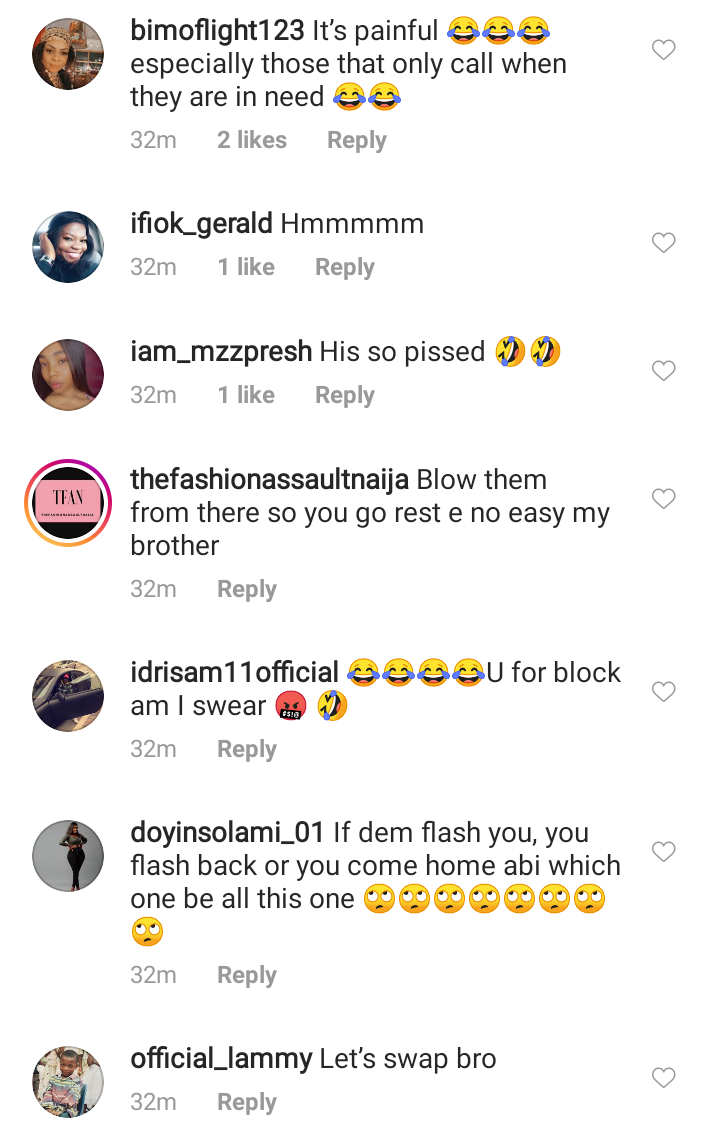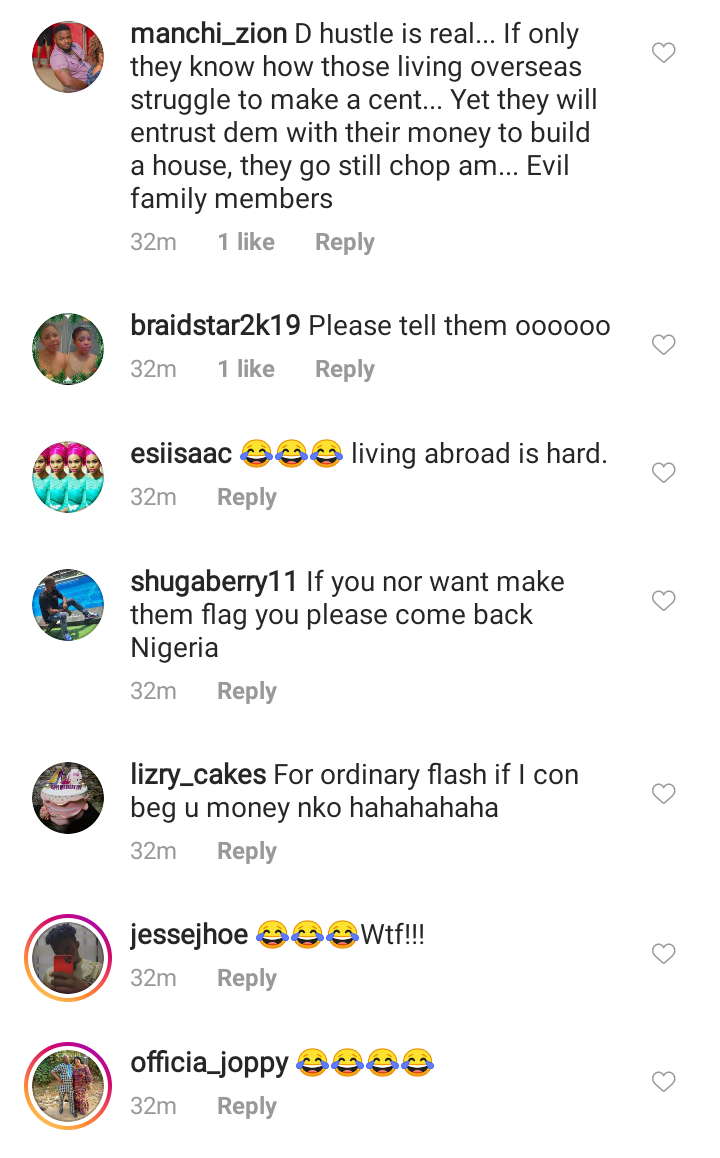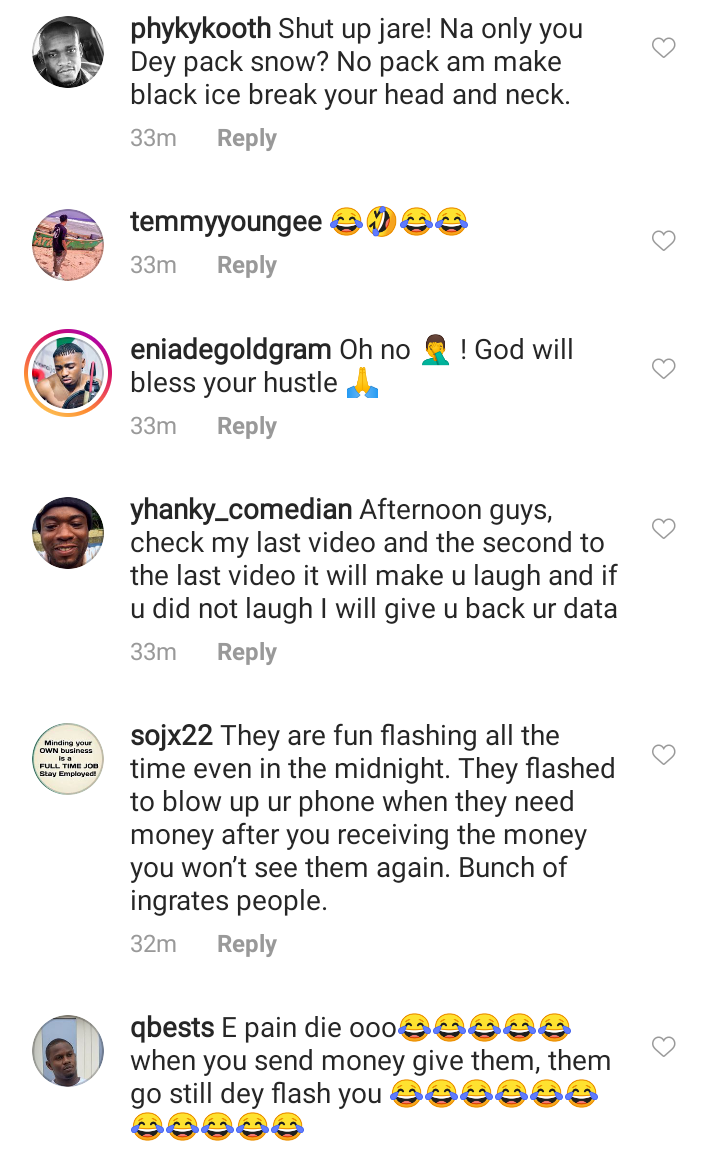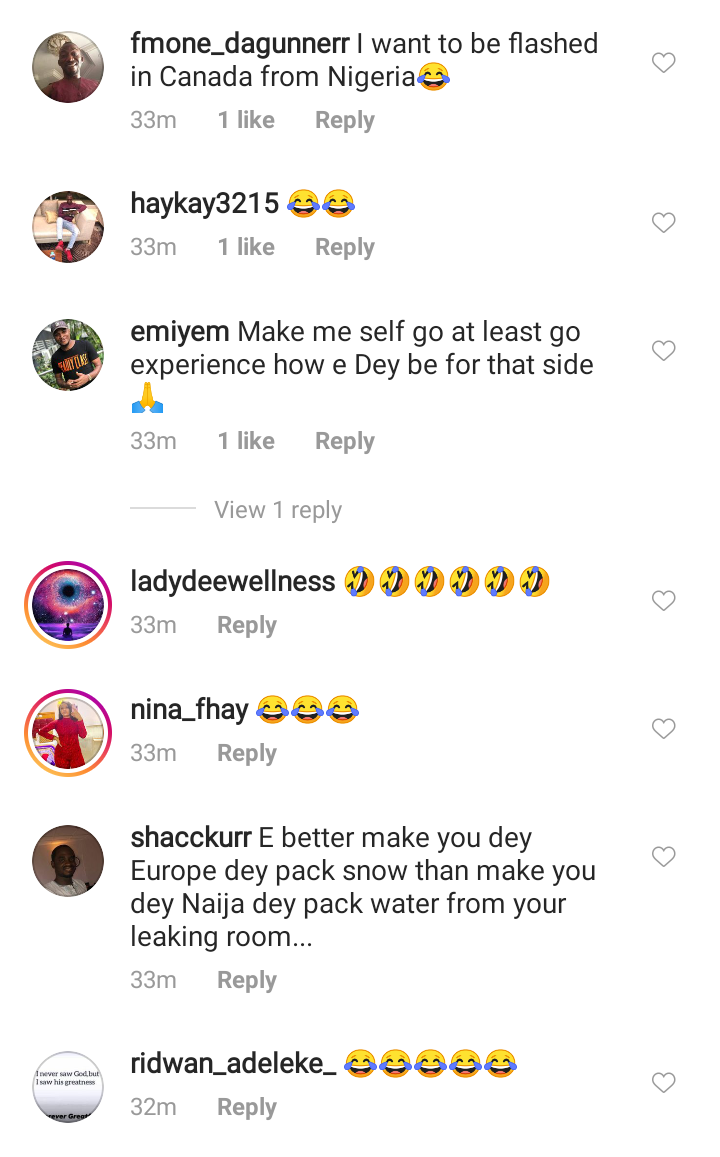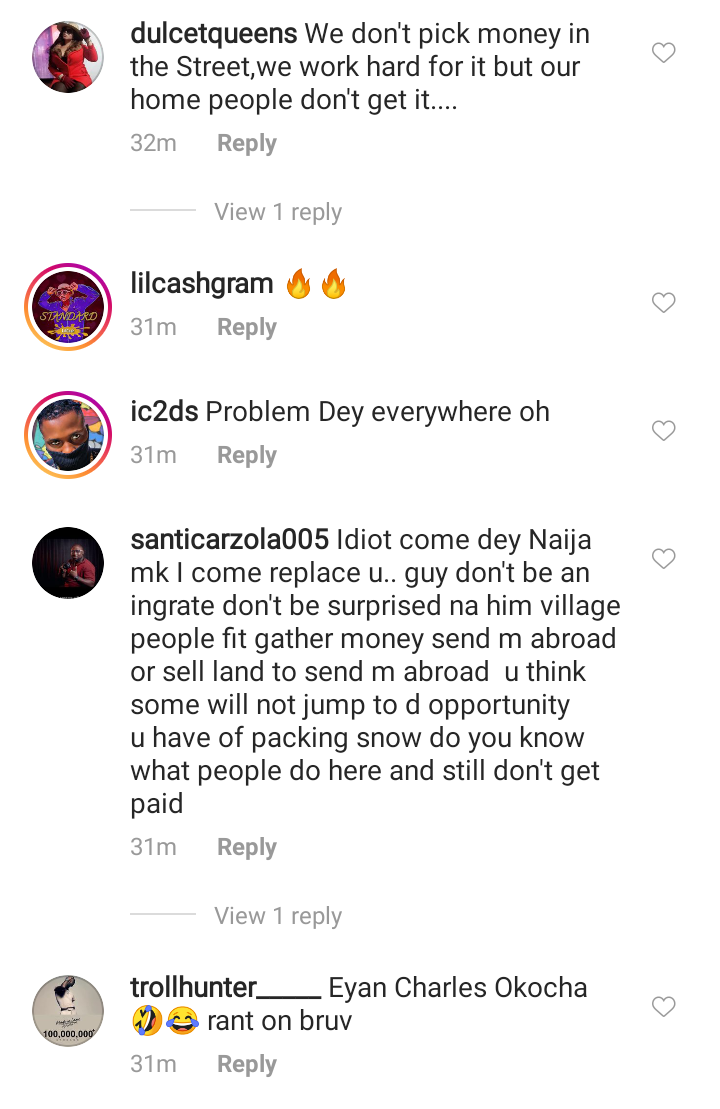 Source:- King Tunde Ednut || Instagram App
Content created and supplied by: Jazzyupdates (via Opera News )