When we talk about Greatness, it is almost impossible to see any sports personnel in the world who eclipses or will eclipse Cristiano Ronaldo's greatness. I am saying this with all due respect to all the great sport personal ur torture in the world.
There has always been an argument about whether or not Cristiano Ronaldo is the 'Greatest Of All Time' (GOAT) in football. For me, this is not an argument. I don't see any player, past or present who has maintained this level of world class performances that has yielded so many trophies, awards, goals and assists.
Just this night, Ronaldo proved once again that he's the best in this sport. Against Crotone, Juventus were looking to bounce back from the disappointing loss to Porto in the Champions League last week and Cristiano Ronaldo was once again at the heart of every thing good for Juventus on the night.
He scored two headed goals in the first half of the match to give the Old Ladies a 2-0 lead into the break. But something happened in that first half that has sparked worldwide reaction from fans all over. The second goal from Cristiano Ronaldo was unbelievable.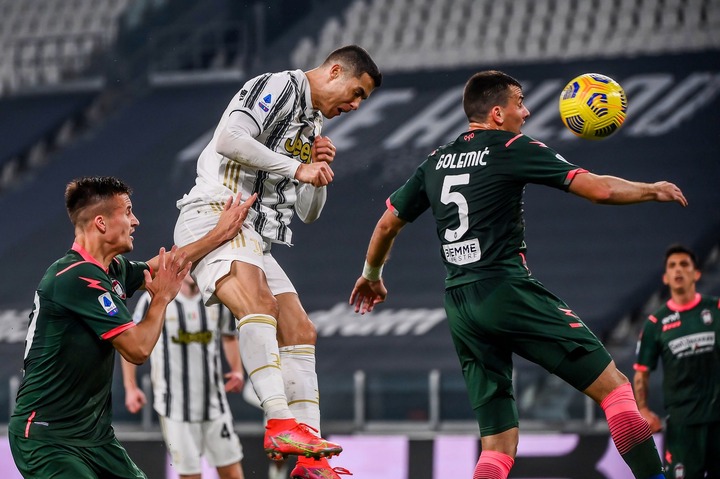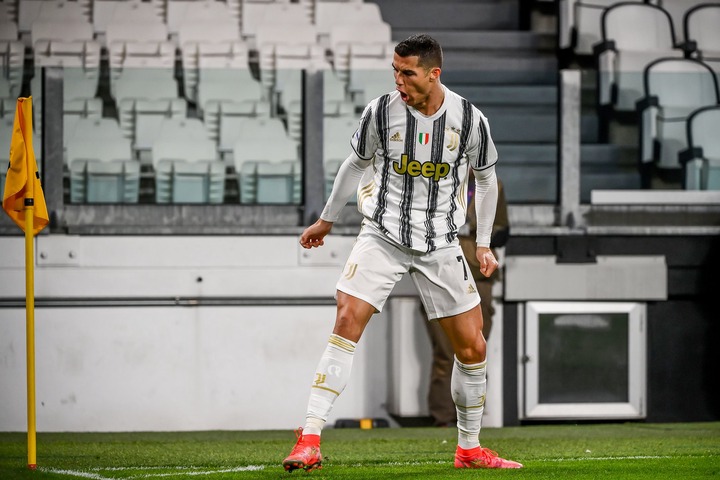 Watch Video Of The Unbelievable Goal
Wow. After shooting from about 30 yards out, a powerful shot the keeper could only parry away, Ronaldo ran into the box to nod the follow up cross of his shot.
This is a world class goal that has got people talking. See what people are saying.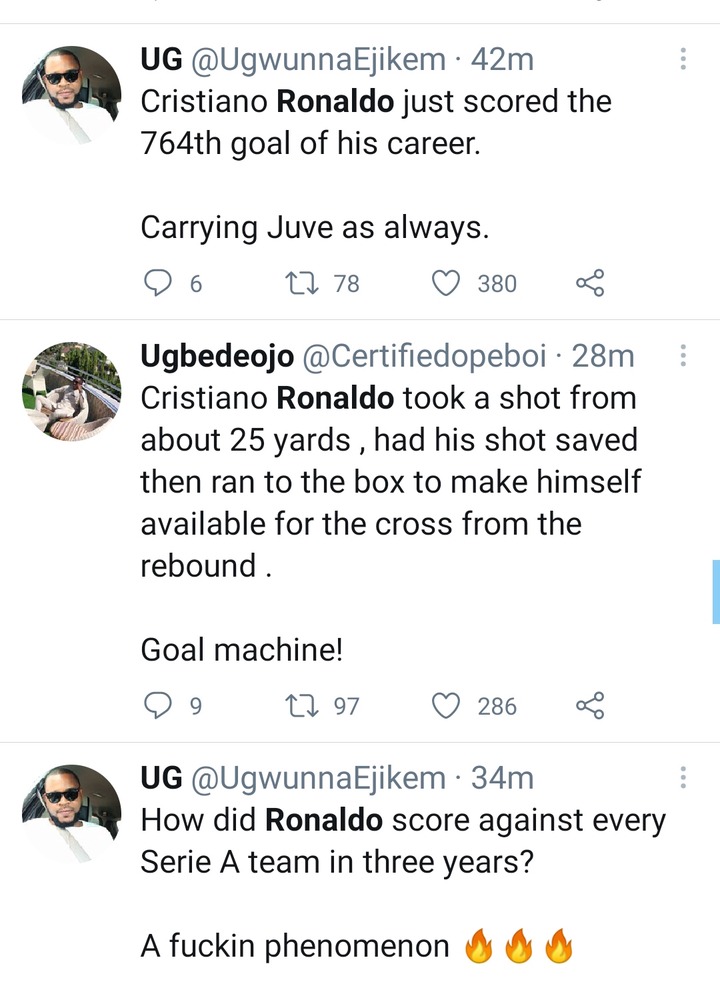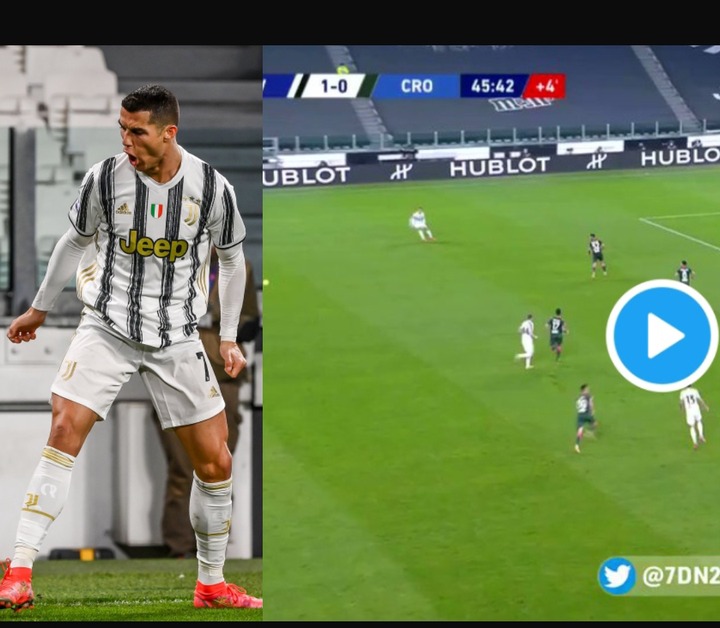 What do you think?
Kindly leave a comment and let us know what you have to say about this. Don't forget to like and share this, thanks.
Content created and supplied by: WoleOscar (via Opera News )