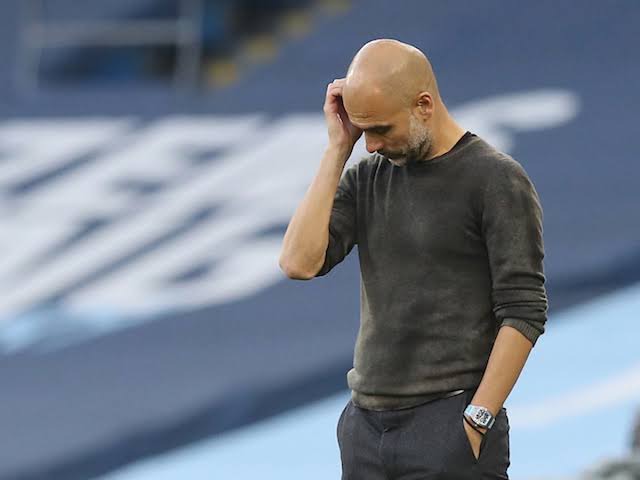 Pep Guardiola is the current manager of English club Manchester City that plays in the English premier league. He has managed Spanish giants FC Barcelona and German champions Bayern Munich before giving him alot of experiences in his managerial career.
Guardiola has won multiple La Liga titles with Barcelona including the champions league title, and he won the German league with Bayern Munich before join English club Manchester City. He has won the premier league, EFL cup and FA cup with Man city as he even won the EPL on back to back occasions.
One thing that I think Guardiola is afraid of right now that might get him sacked is the fact that he has not won the champions league trophy with any other club aside Barcelona.
Winning the Champions league with another club aside Barcelona is the one thing Guardiola has been looking for, as he didn't even win it with German Champions Bayern Munich.
Pep Guardiola and his Man city team recently qualified for the champions league quarter finals knocking out German club Borrussia Mochengladbach on a 4-0 aggregate win, and this season could very well be the season they will win the trophy. I think that is the only thing Guardiola is afraid of and it might get him sacked if he fails to win it again this year.
What do you think of this, let's have your own opinion in the comment box below.
Content created and supplied by: MeetFab (via Opera News )