Sometimes when you're so accustomed to winning, it is always not easy to deal with losses especially when it looks like you've completely lost your winning magic wand. This is what I think is happening to Jose Mourinho at Tottenham. The Portuguese tactician who won so many trophies at every club he's managed is suddenly looking clueless and finished at Tottenham.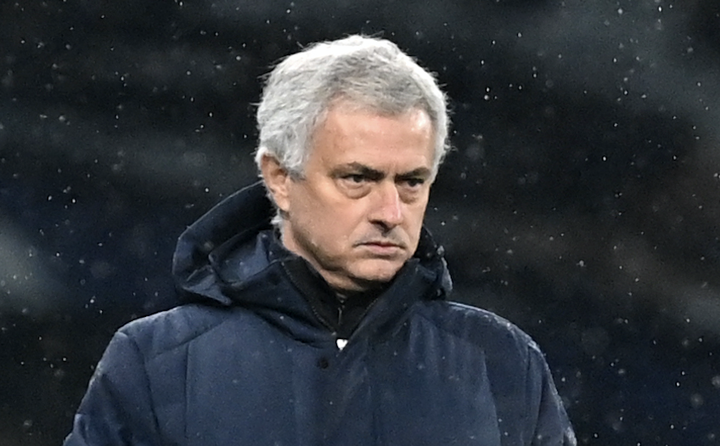 Yesterday's home loss to Chelsea makes it the first time in his managerial career that he's going to lose two Premier League home matches in a row. On the other hand, Chelsea's win saw Tuchel become the first Chelsea manager to keep three clean sheets in his first three matches after Jose Mourinho set the record in 2004.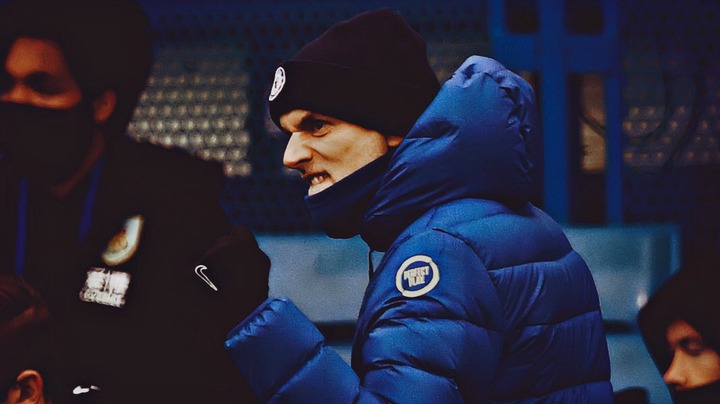 Chelsea were in control of the game for majority of the encounter and Tottenham never really looked like they wanted anything from the game. Their tactics was completely disappointing and football fans watching couldn't hide their frustration.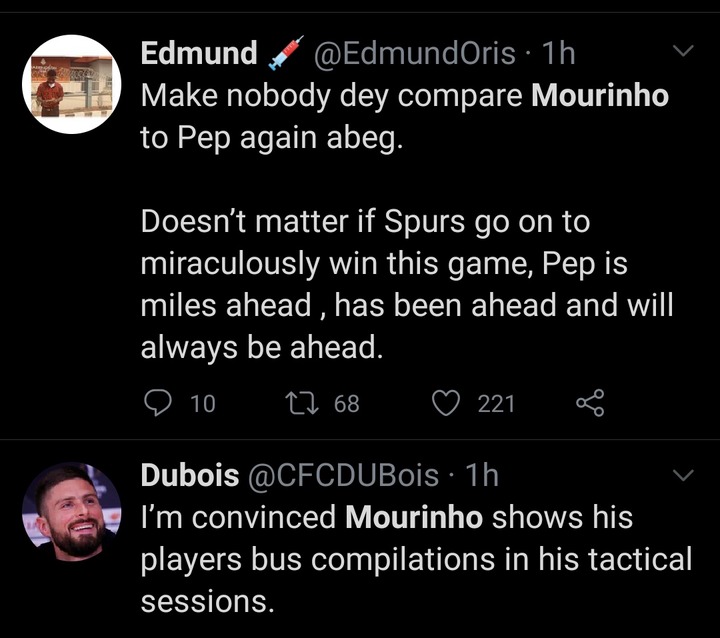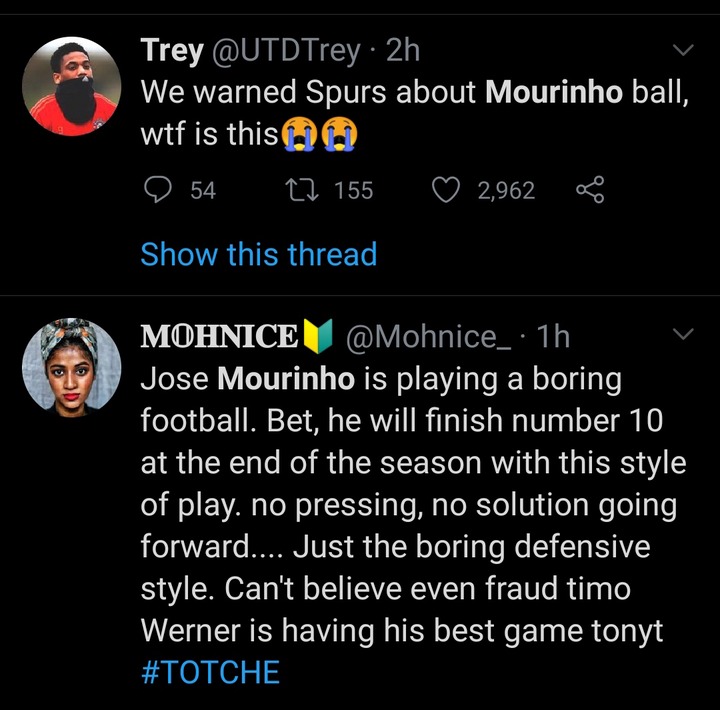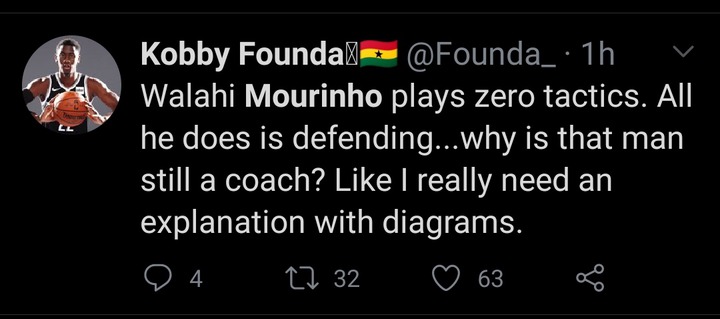 During the post match interview after the game ended in a disappointing 0-1 loss for Spurs, Mourinho was in a rather bad mood as he gave a female journalist an answer which many have tagged as disrespectful after she asked him why he didn't even bring on Gareth Bale.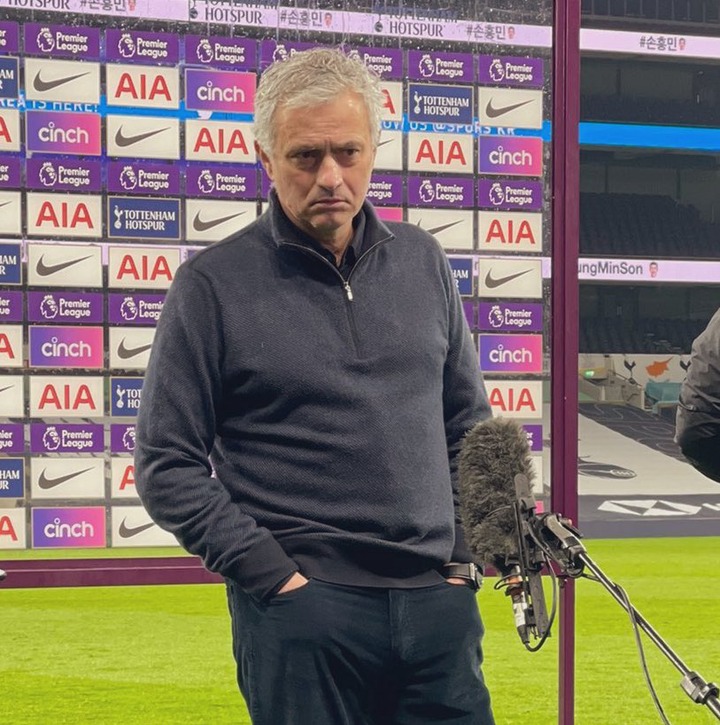 The Journalist, Alison Bender, took to her twitter account to reveal what Jose Mourinho said to her after she was simply doing her job which is to ask questions.
"I asked Jose why he didn't bring Bale on. He said 'good question but you don't deserve an answer"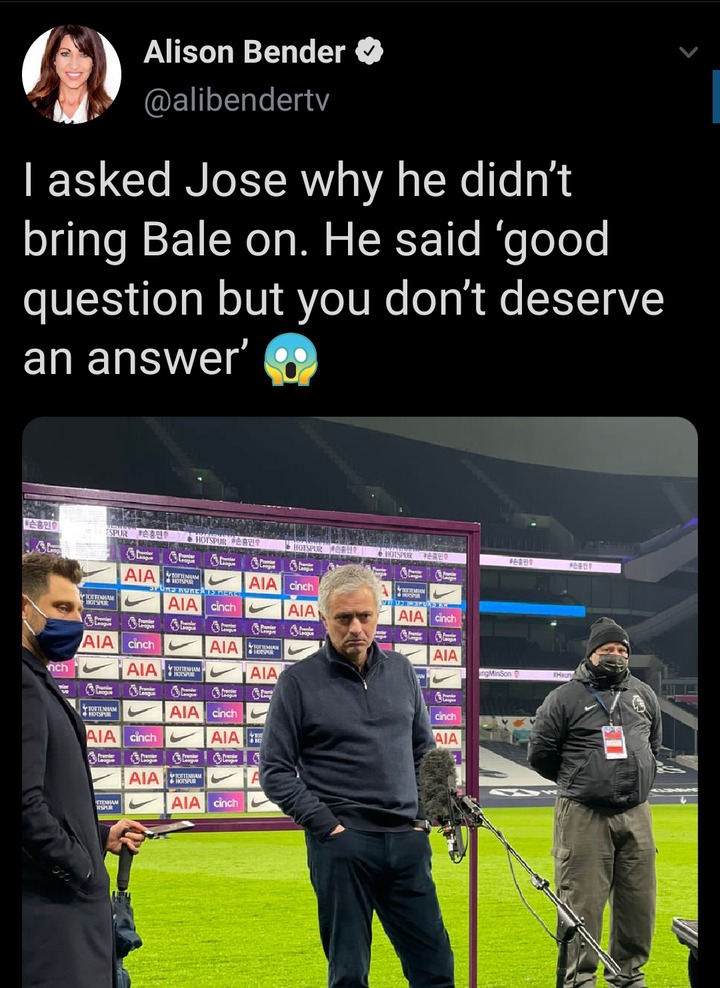 This sounds so disrespectful to the journalist who was simply doing her job. If Spurs had won, she definitely wouldn't have asked that question. So maybe she deserved an answer because someone isn't doing his job right.
See How People Reacted To That Reply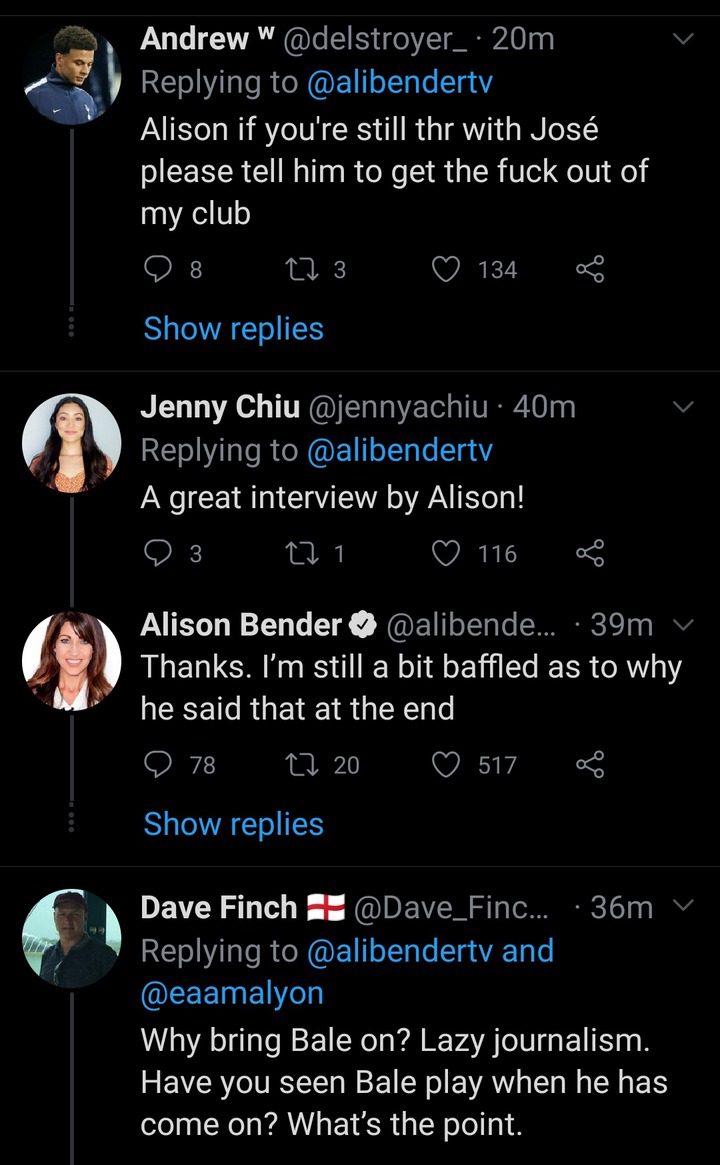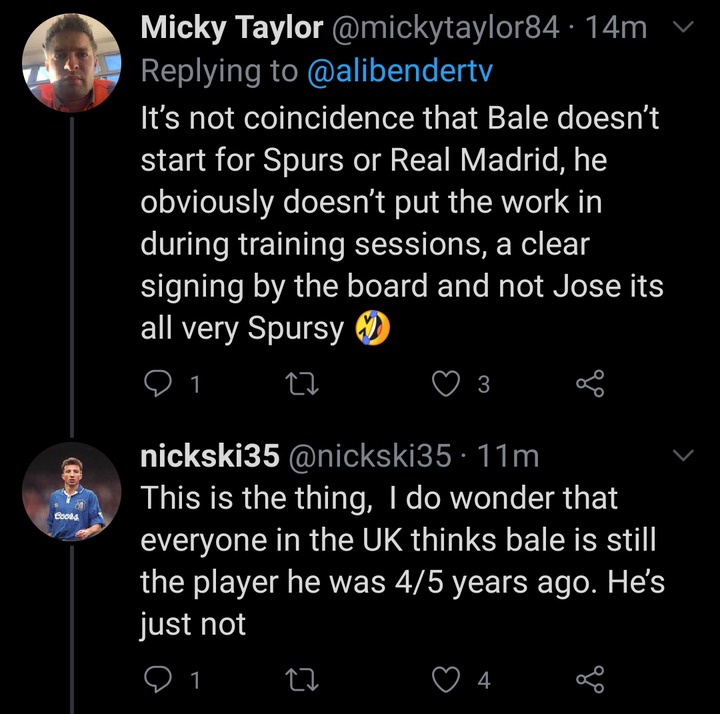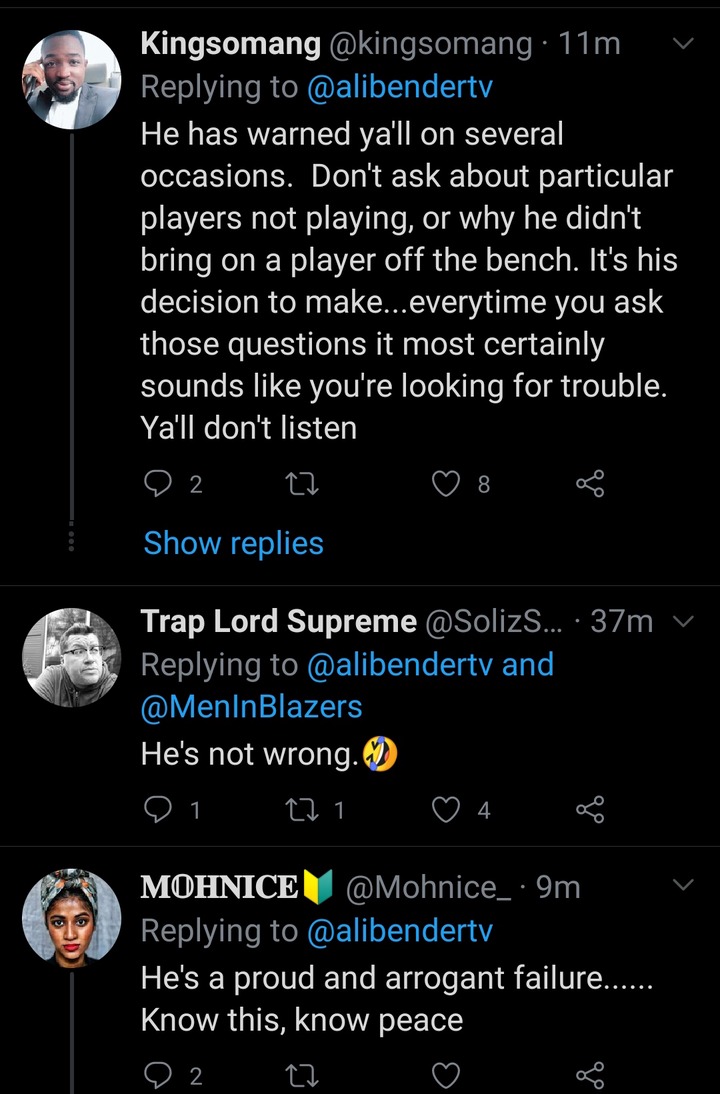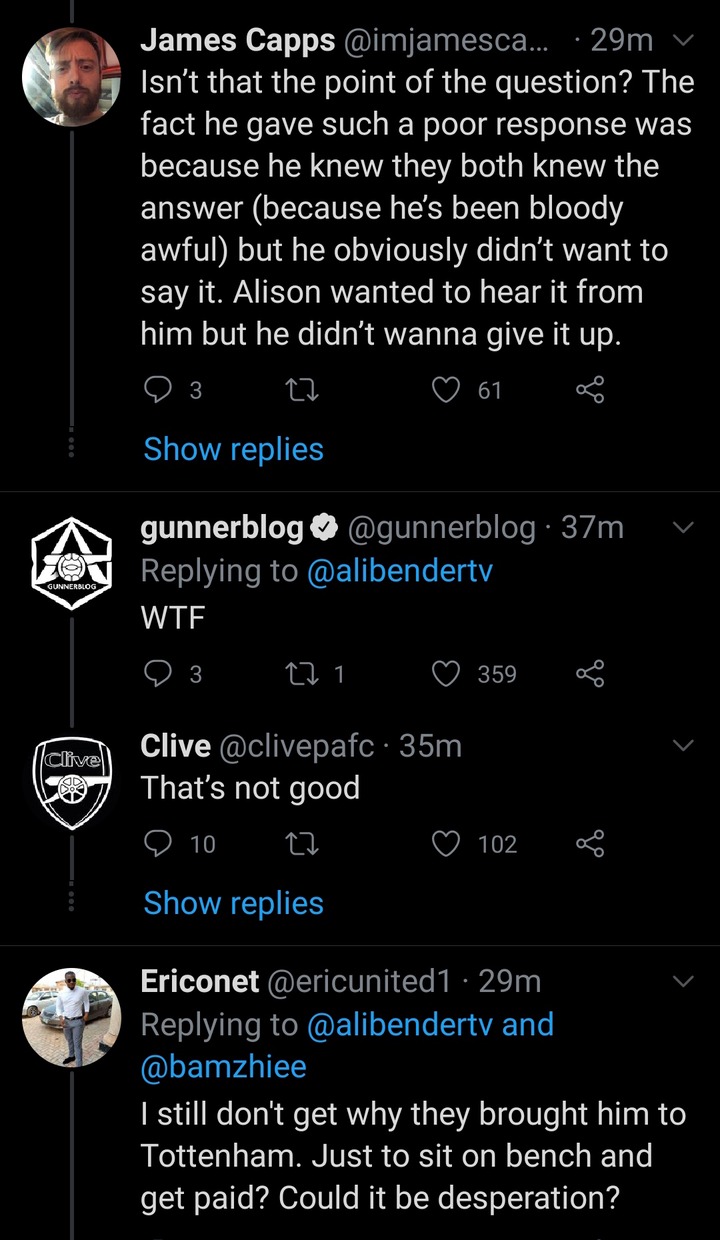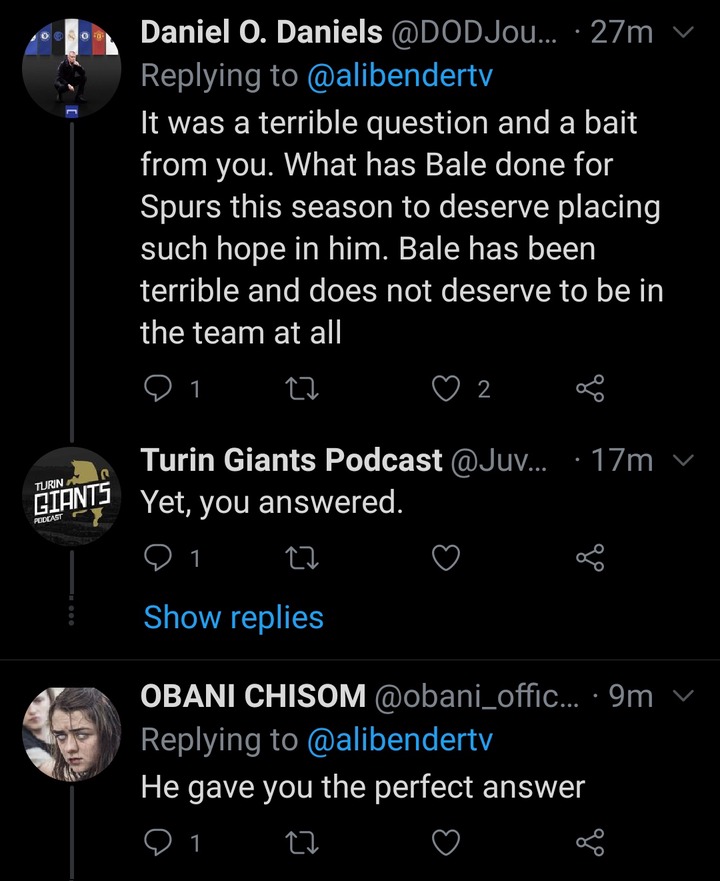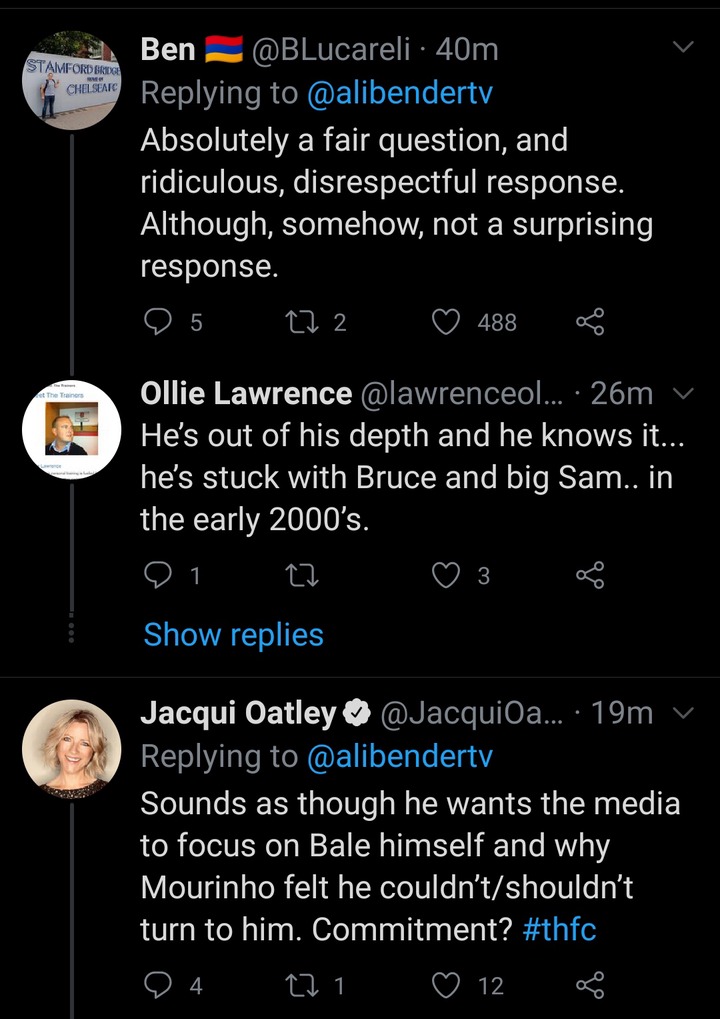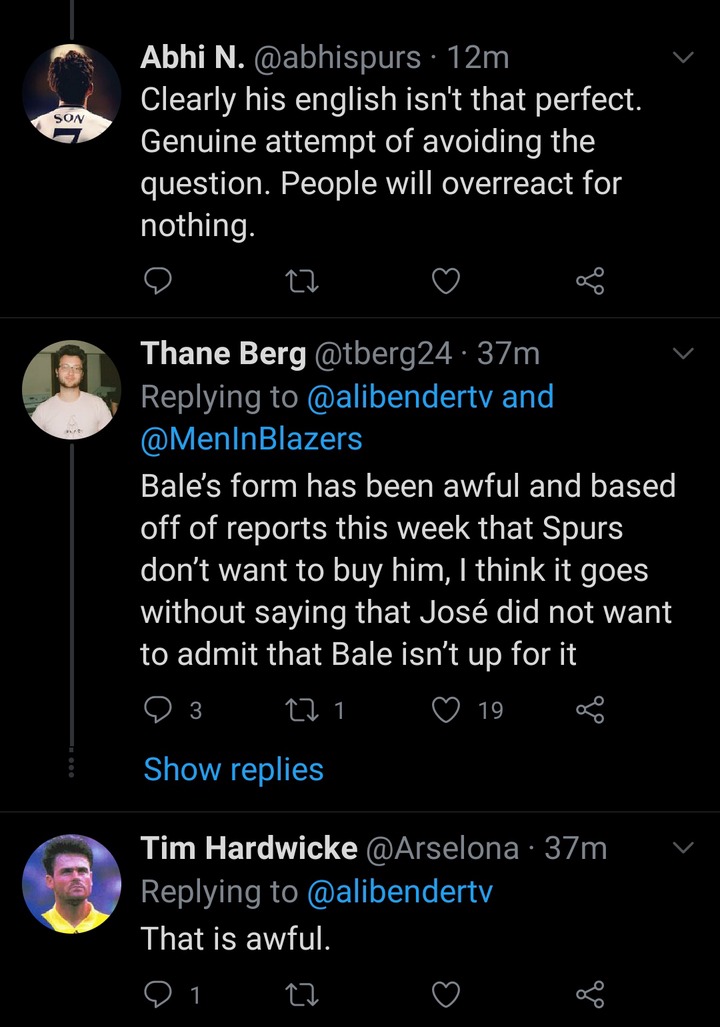 What do you think?
Kindly leave a comment and let us know what you have to say about this. Don't forget to share this, thanks.
Content created and supplied by: WoleOscar (via Opera News )