It was an unbelievable moment seen on Twitter after a man supposedly to be be a Manchester United fan accurately predicted their 9:0 victory over Southampton about 11 hours before the match commenced.
Predicting the correct score football matches is a very difficult thing to do as it isn't in the control of viewers and lovers of football to determine the actual or correct score of any football match unless such a match was fixed prior to the start of the game, which in most cases is an offence in the world of football to do such act.
As difficult as accurate football correct predictions is, there are sometimes our predictions become accurate may be by luck in most cases while in other times may be from the scores between both teams in previous matches. Now the question is how do one correctly predict the correct score of a Premier league game that isn't controlled by score fixing? Was it by luck or by act of God in a vision? The question is still difficult to answer because it is outrageous and almost impossible for one to predict a correct score of 9:0 in the match between Manchester vs Southampton.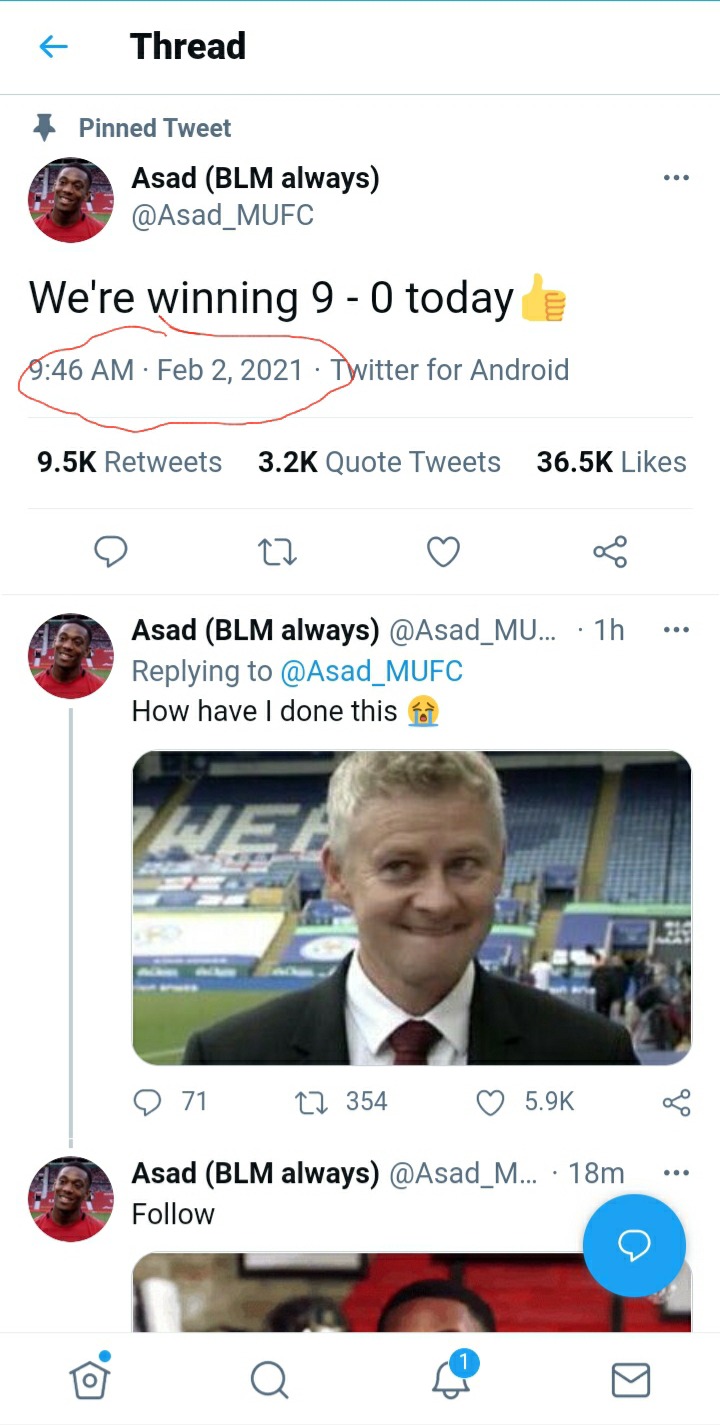 A Twitter user with the handle @Asad_MUFC in the early hours of Tuesday the 2nd of February 2020 made a post via the said handle at about 9:46 AM with the caption "we're winning 9-0 today", about 11 hours before the start of the match. From all indications he's seen to be a Manchester United fan. Although his post wasn't taken too serious earlier because alot of persons believed it was rather impossible for such to happen, but the reactions after this prediction came to pass were enormous and palpable.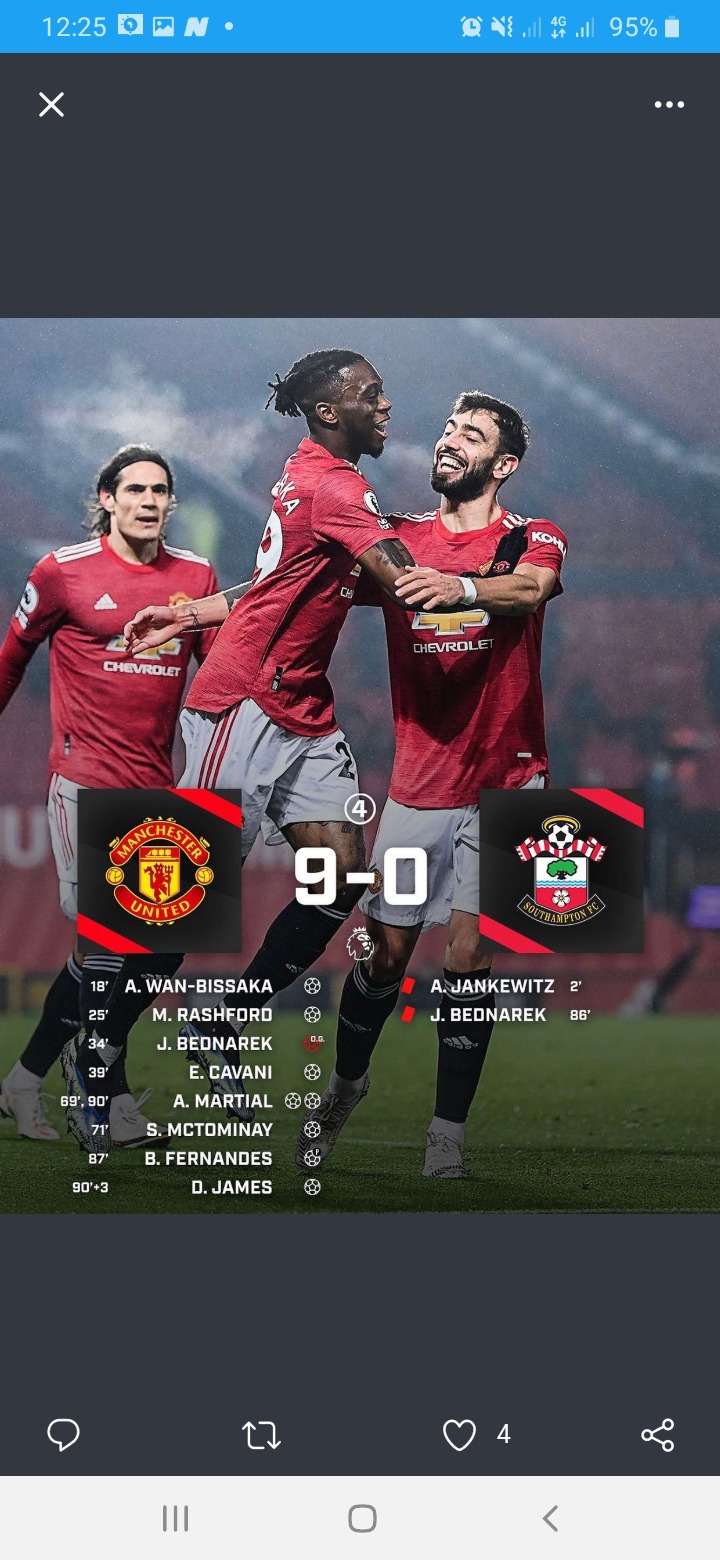 You get to see reactions like"no be juju be that?", a clear indication that alot of persons were perplexed with how he was able to come up with such an accurate score prediction before the match.
I think he must some mysterious gifts which enables him to see visions of some sort.
Do you think he has some mysterious powers or maybe his prediction was a coincidence?
See screenshots of the reactions below...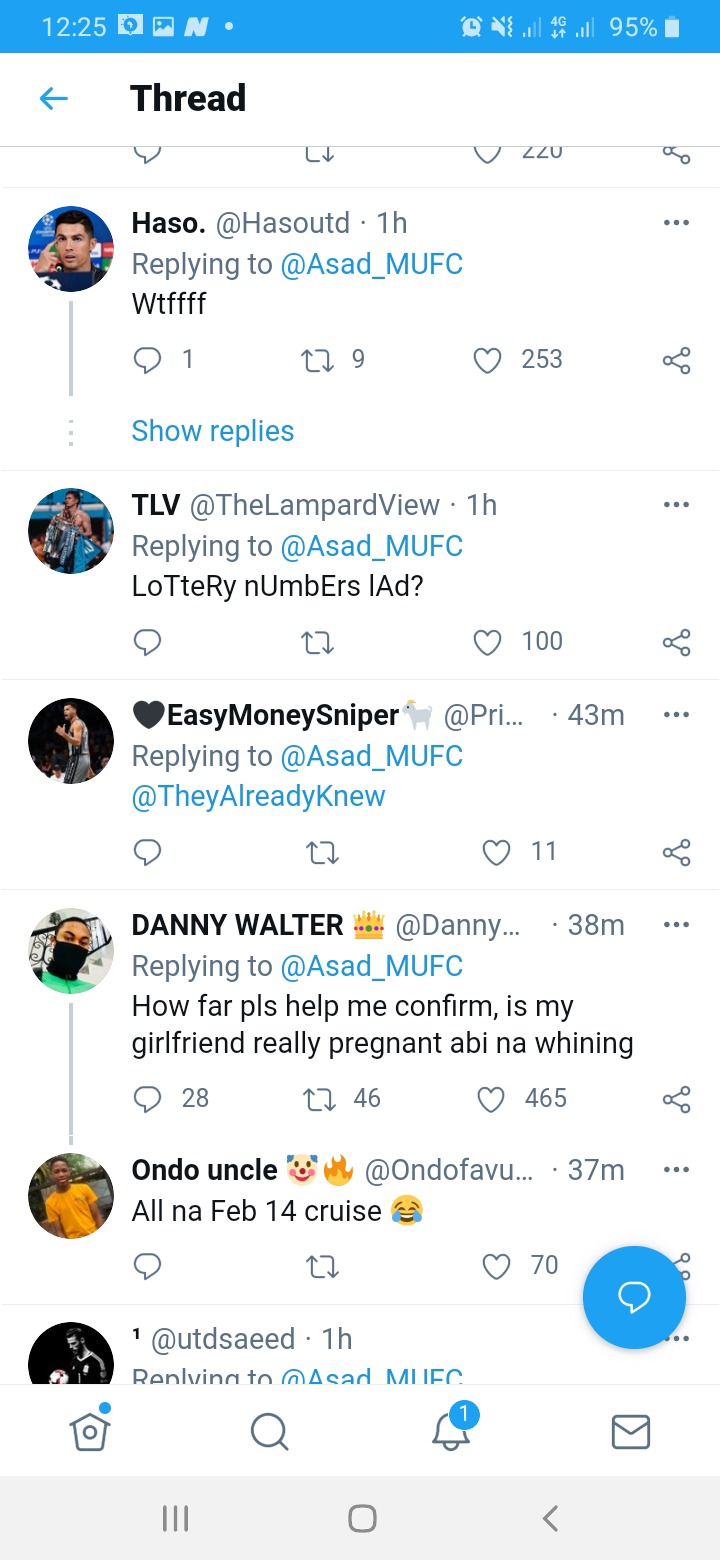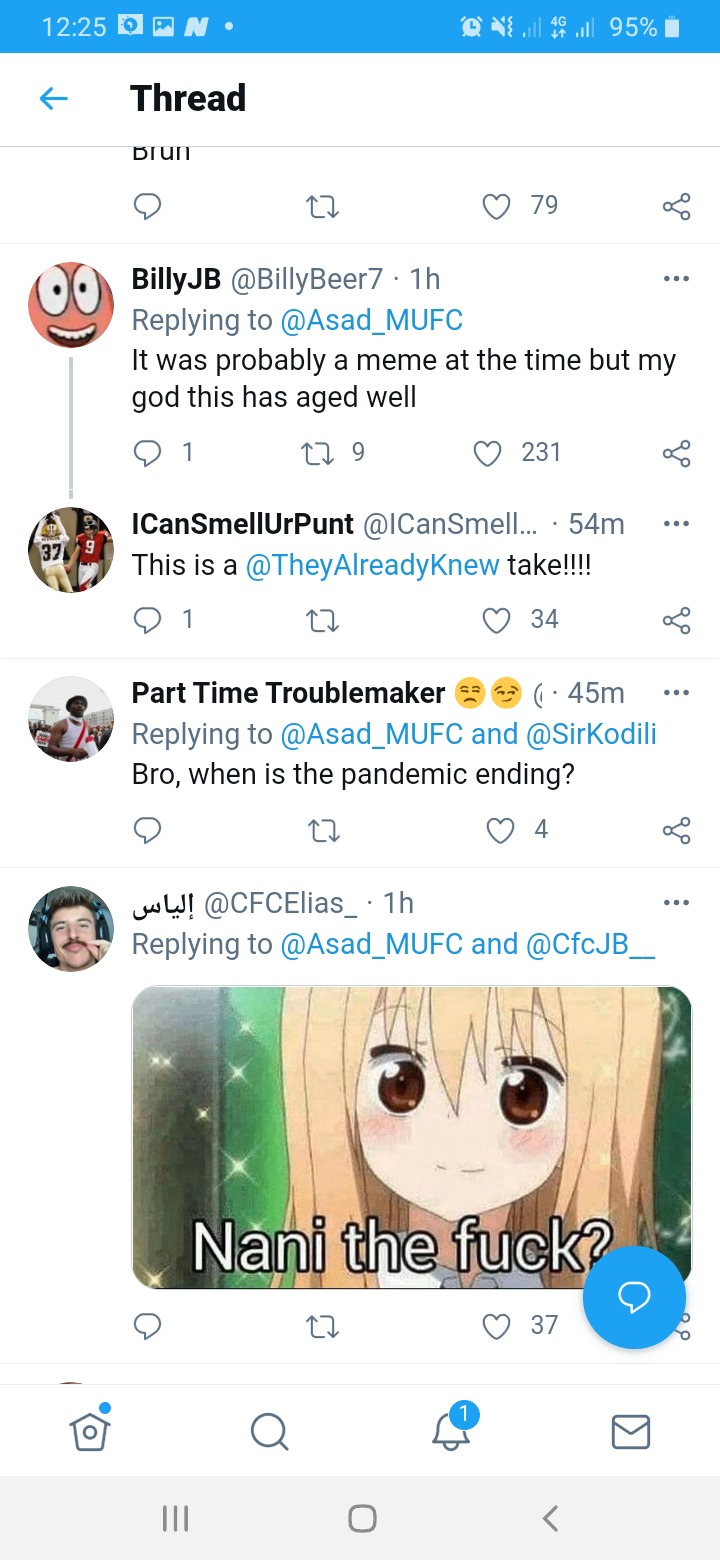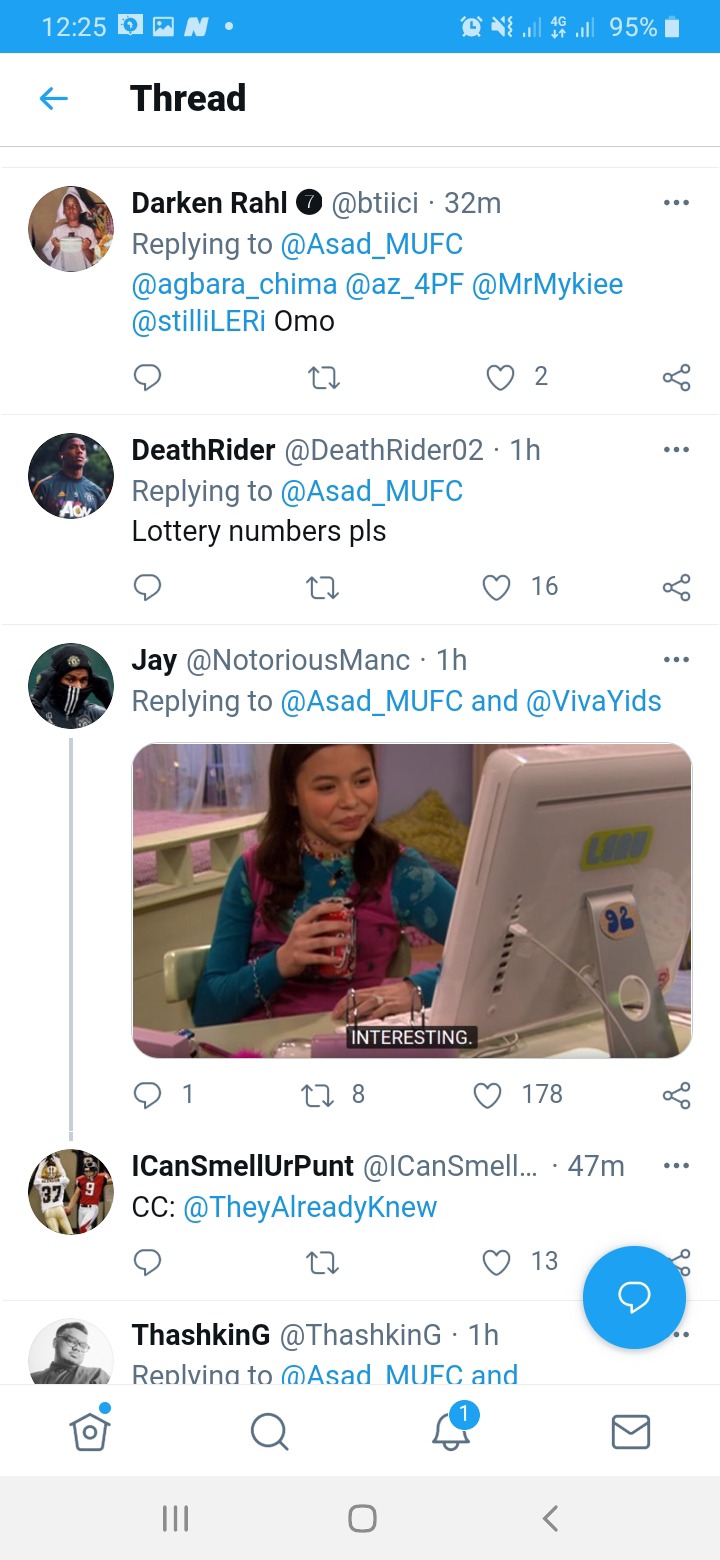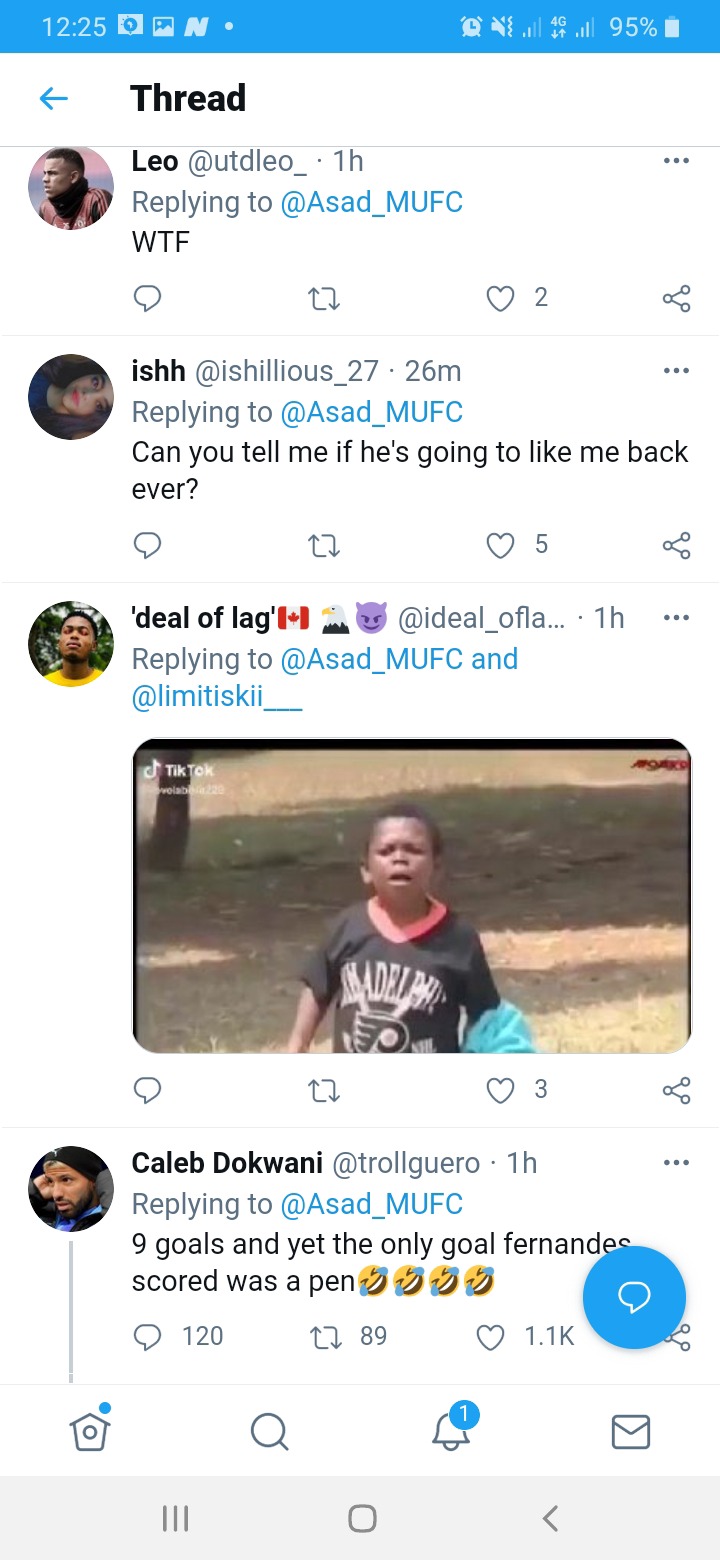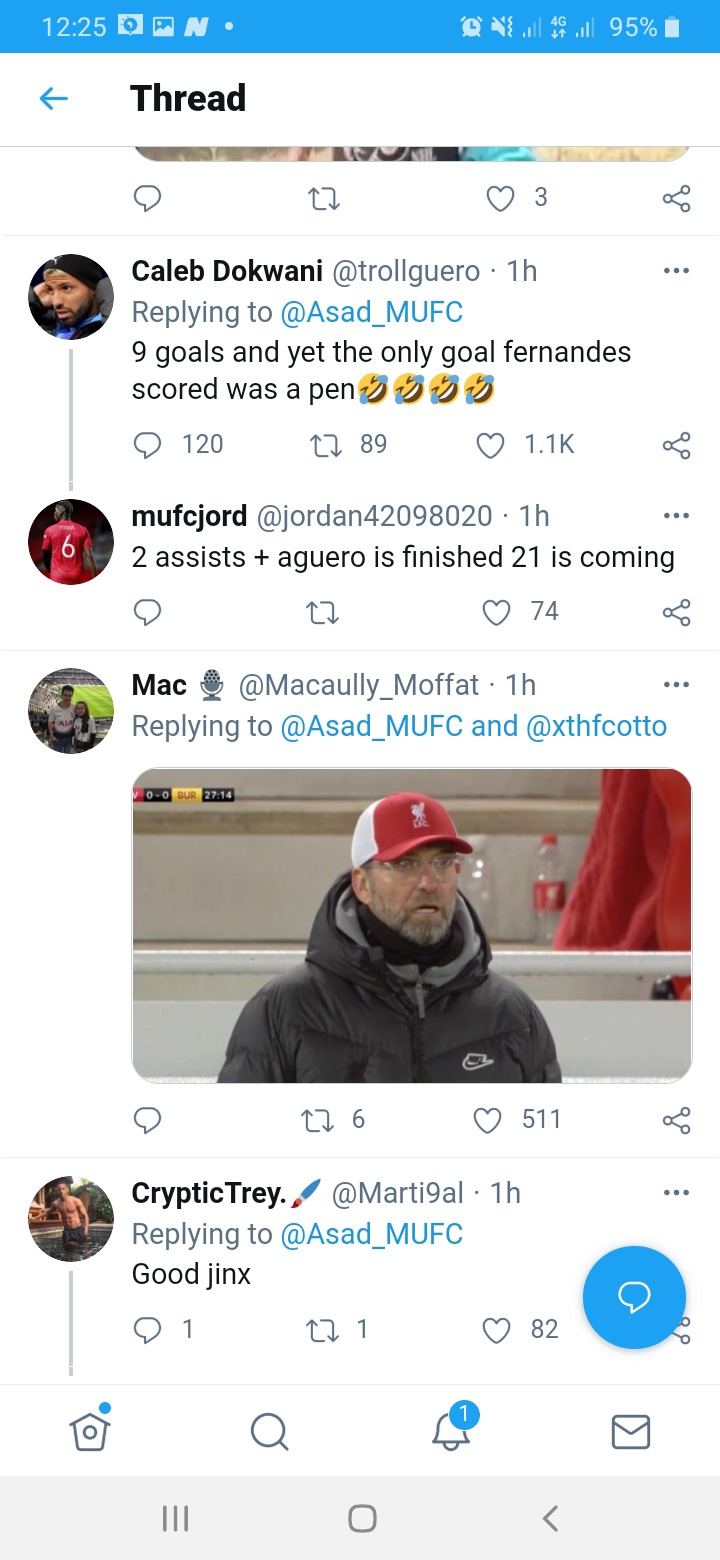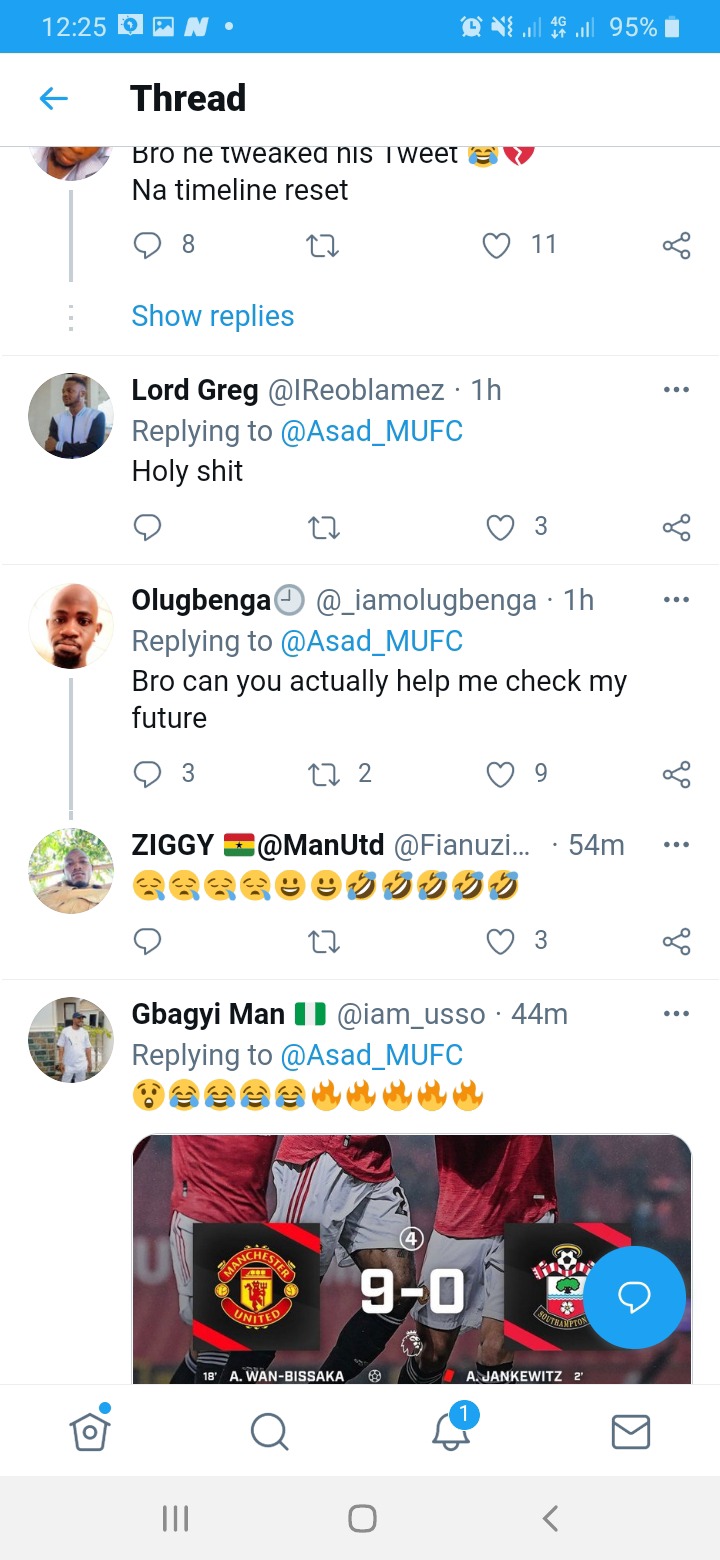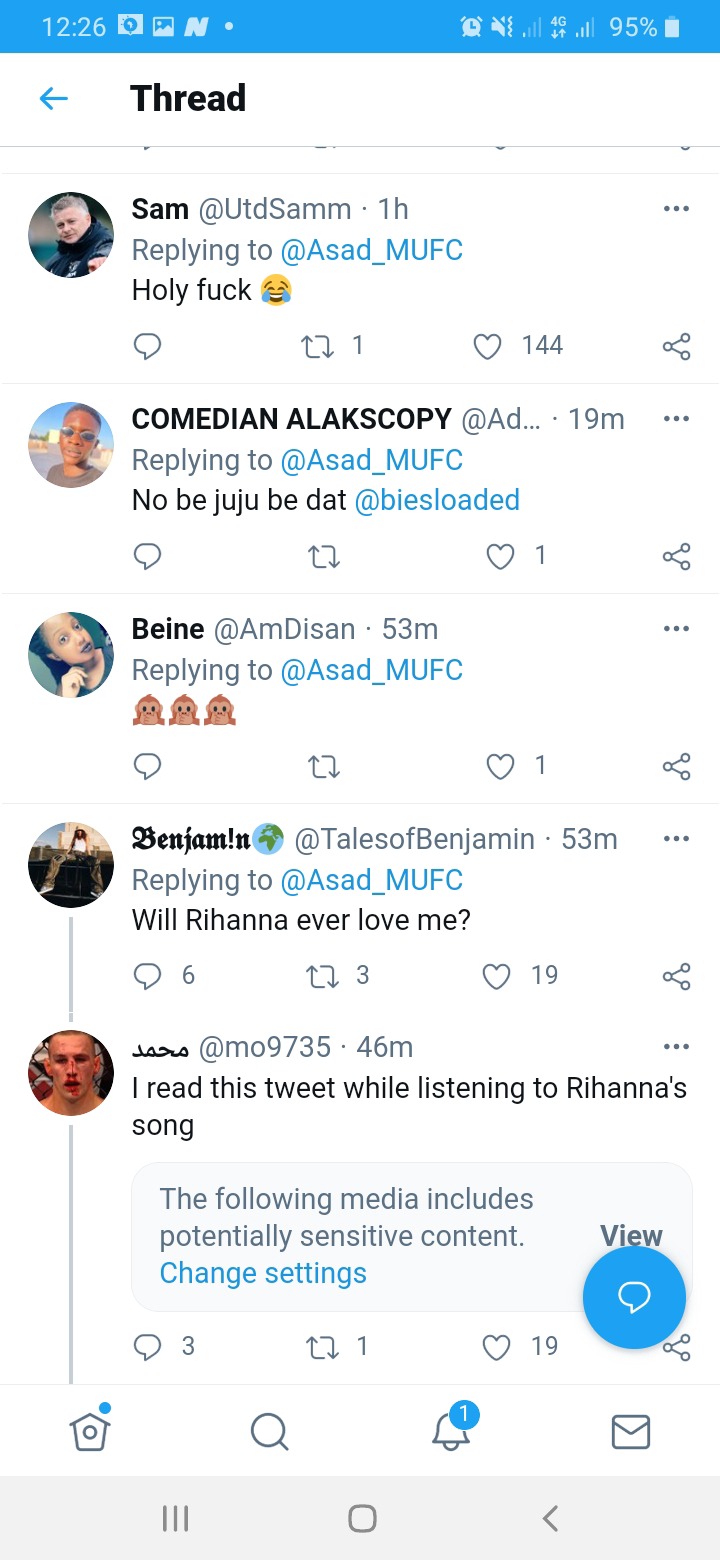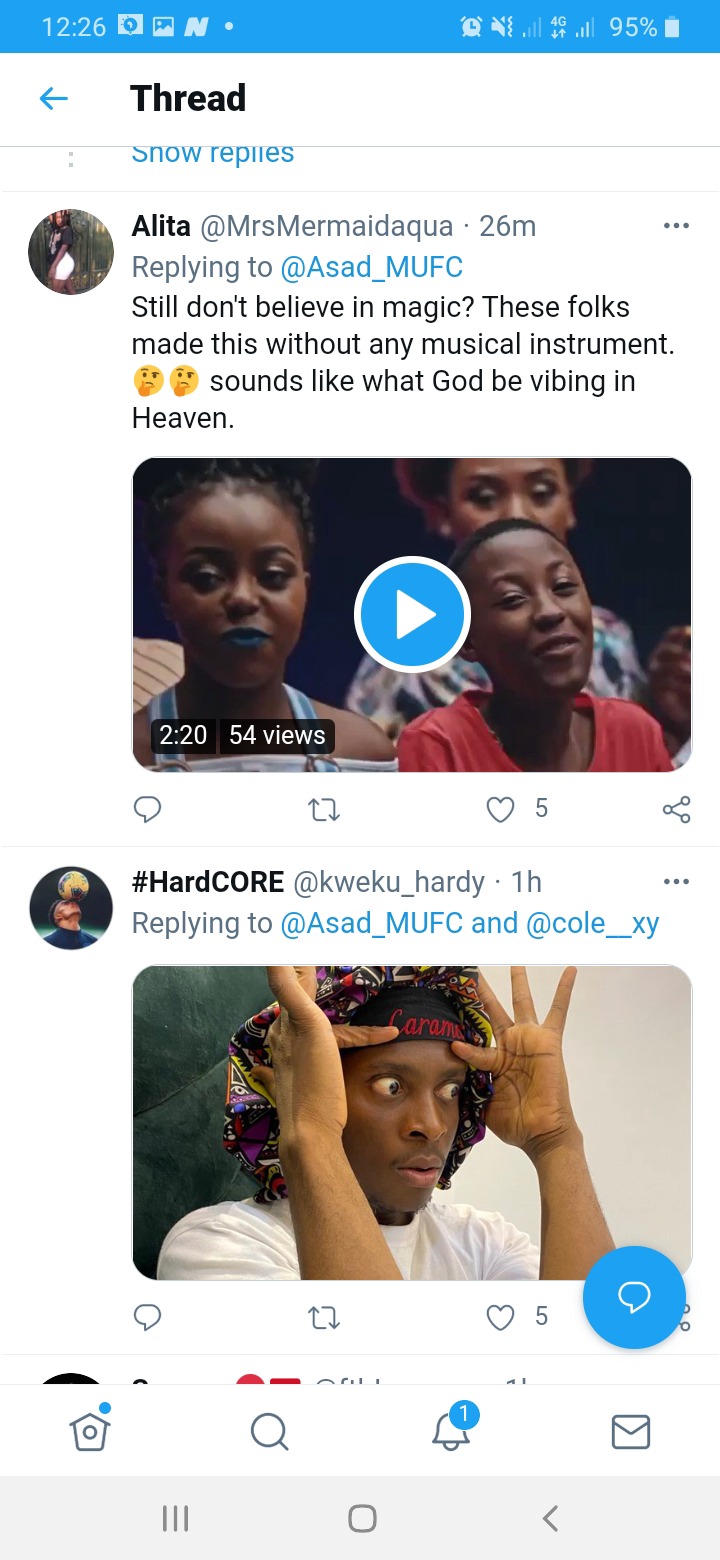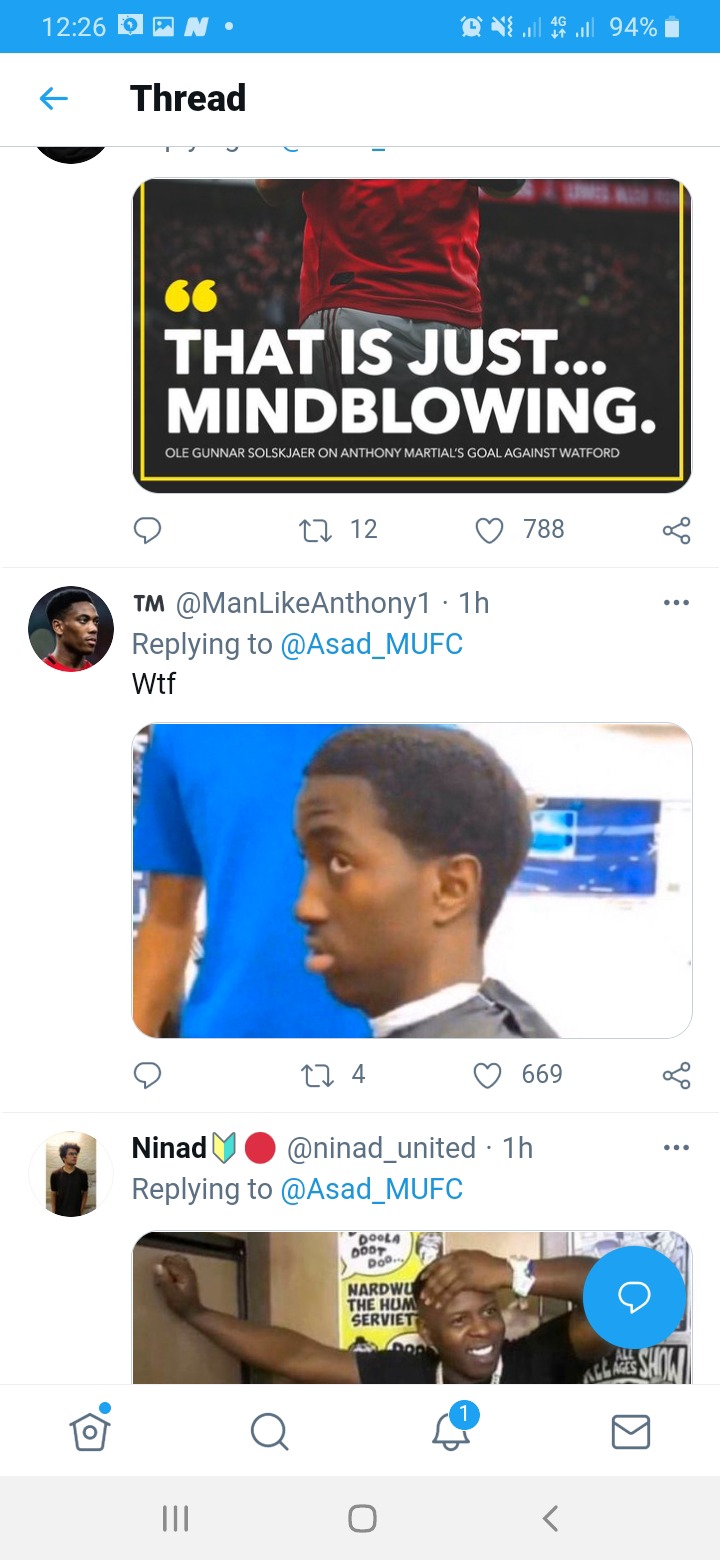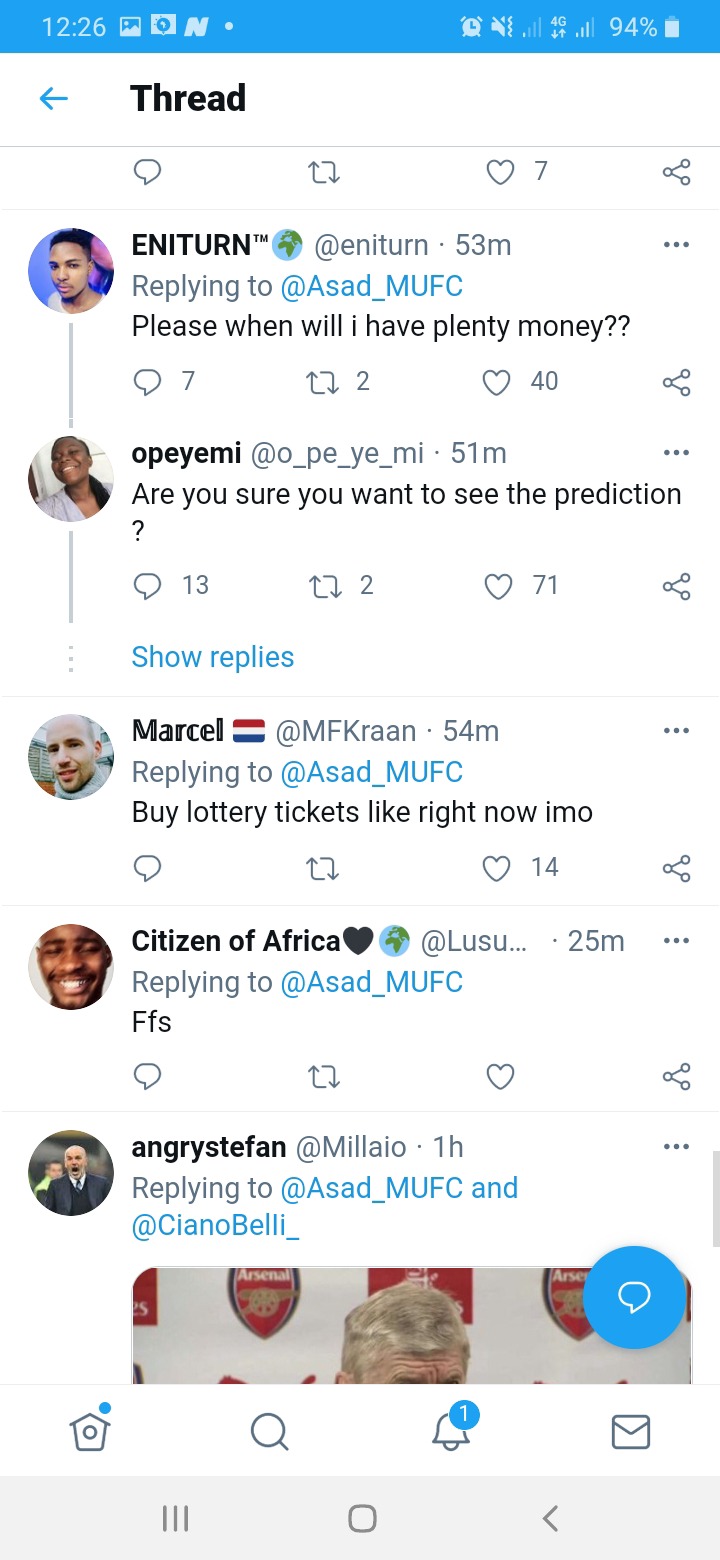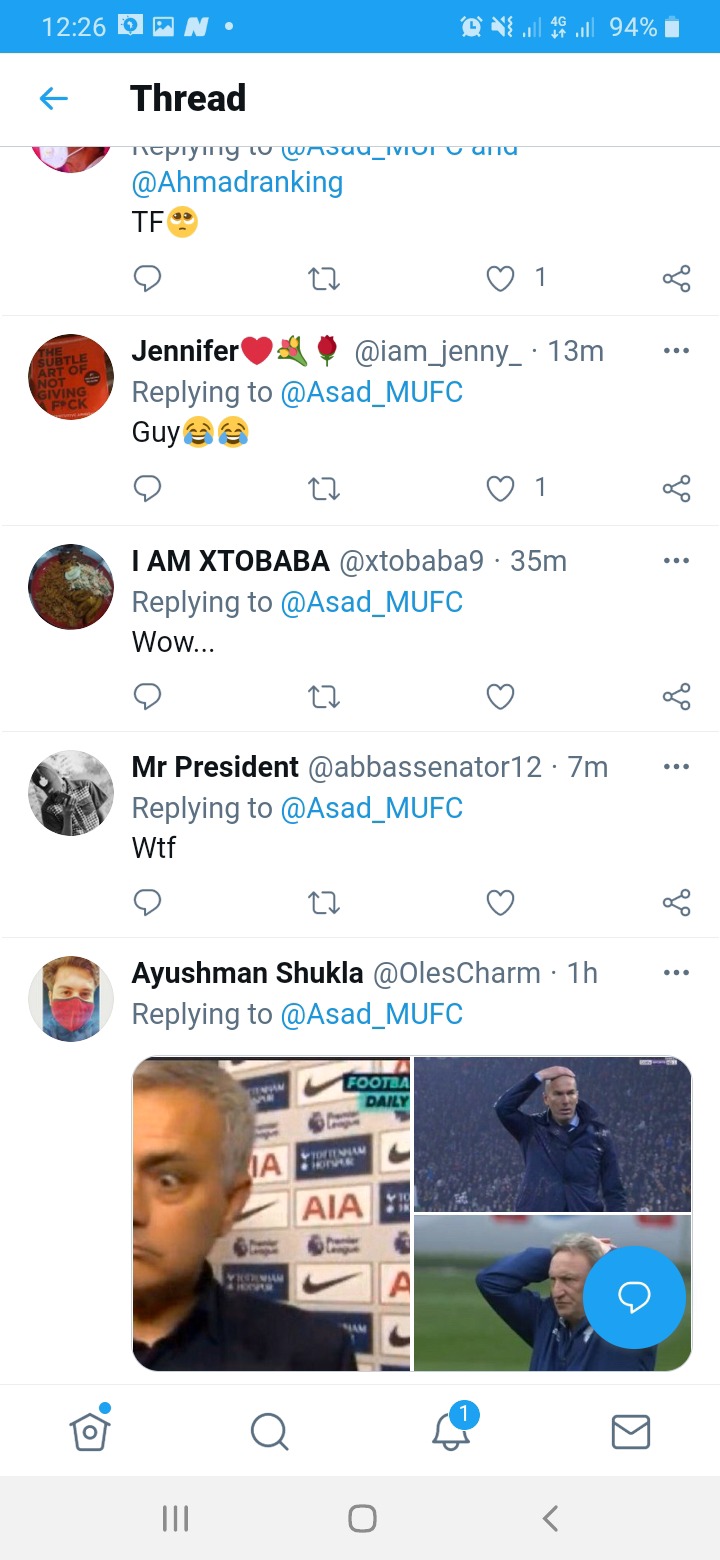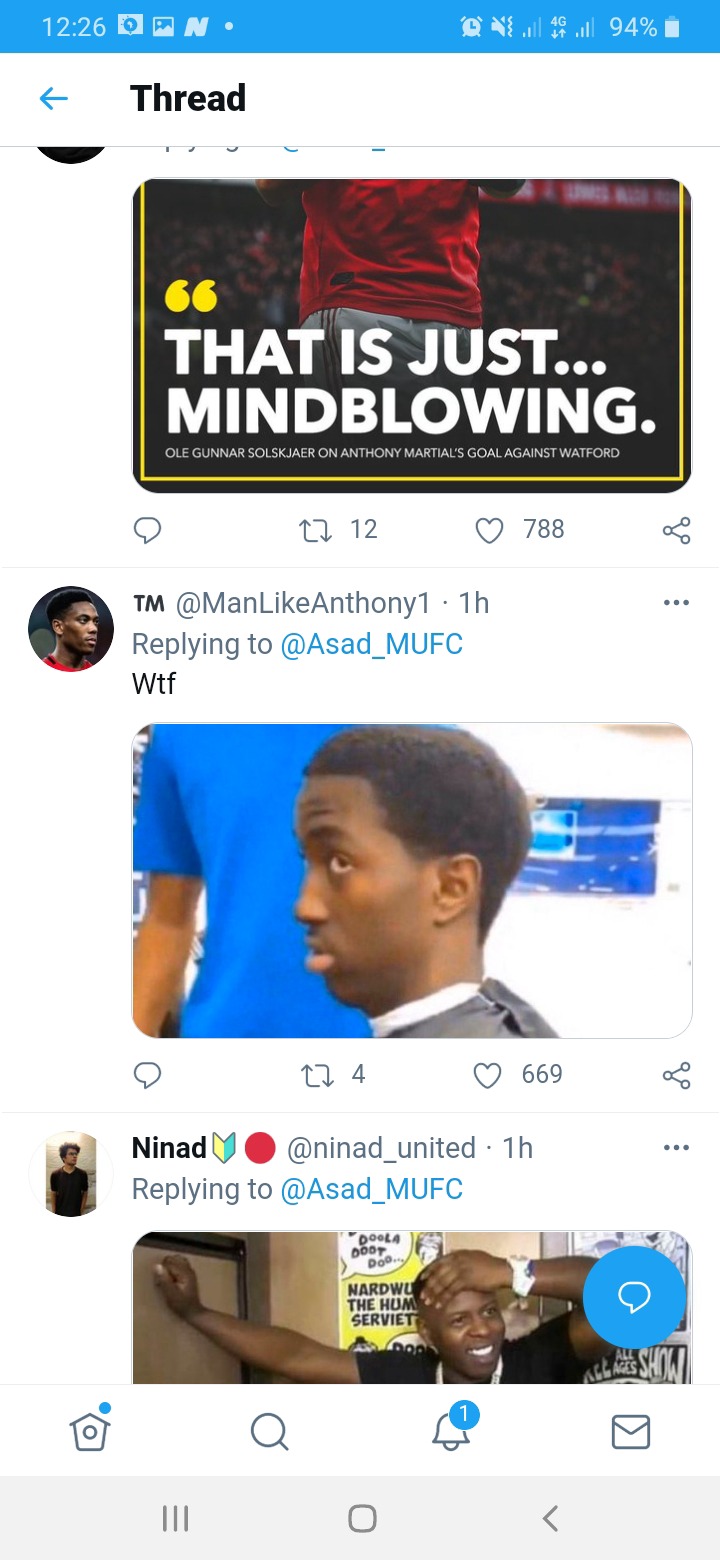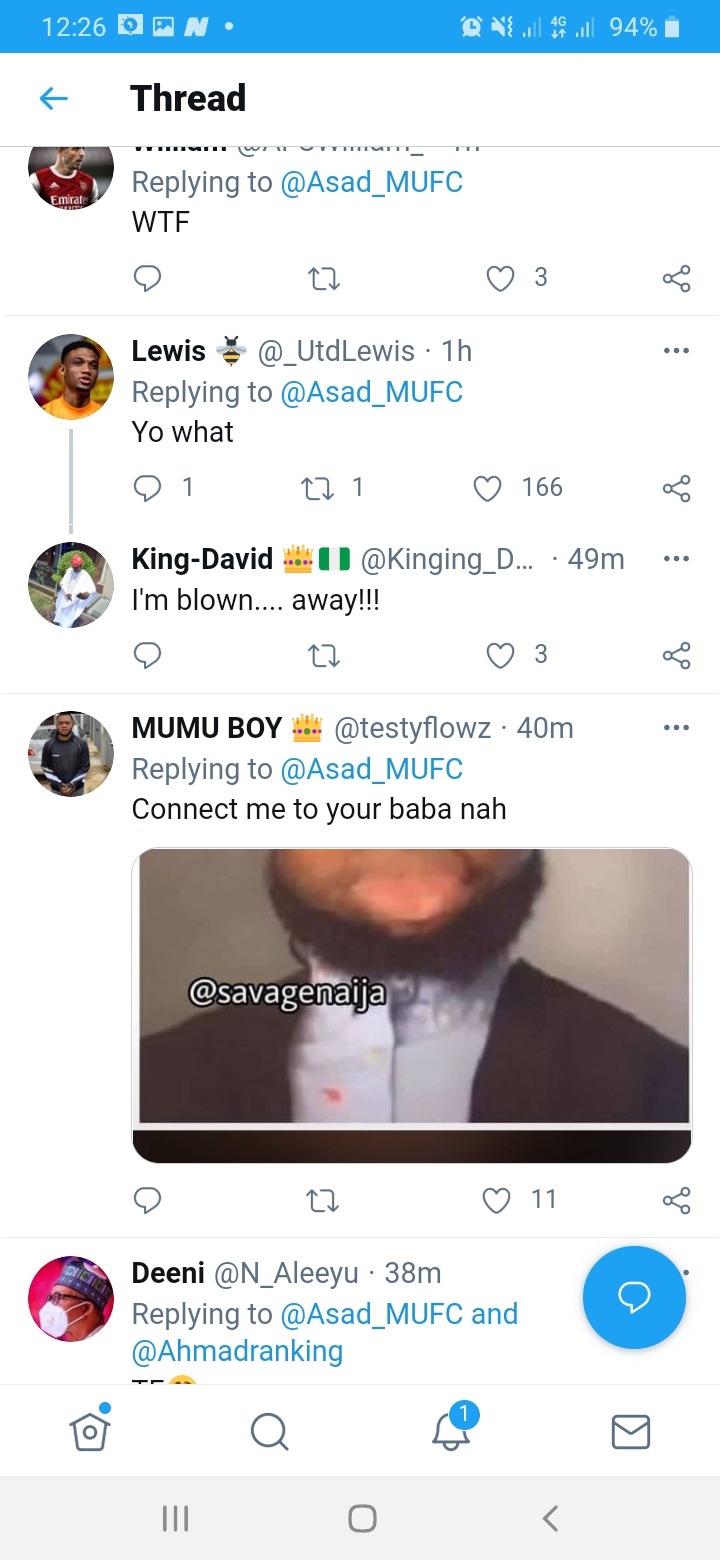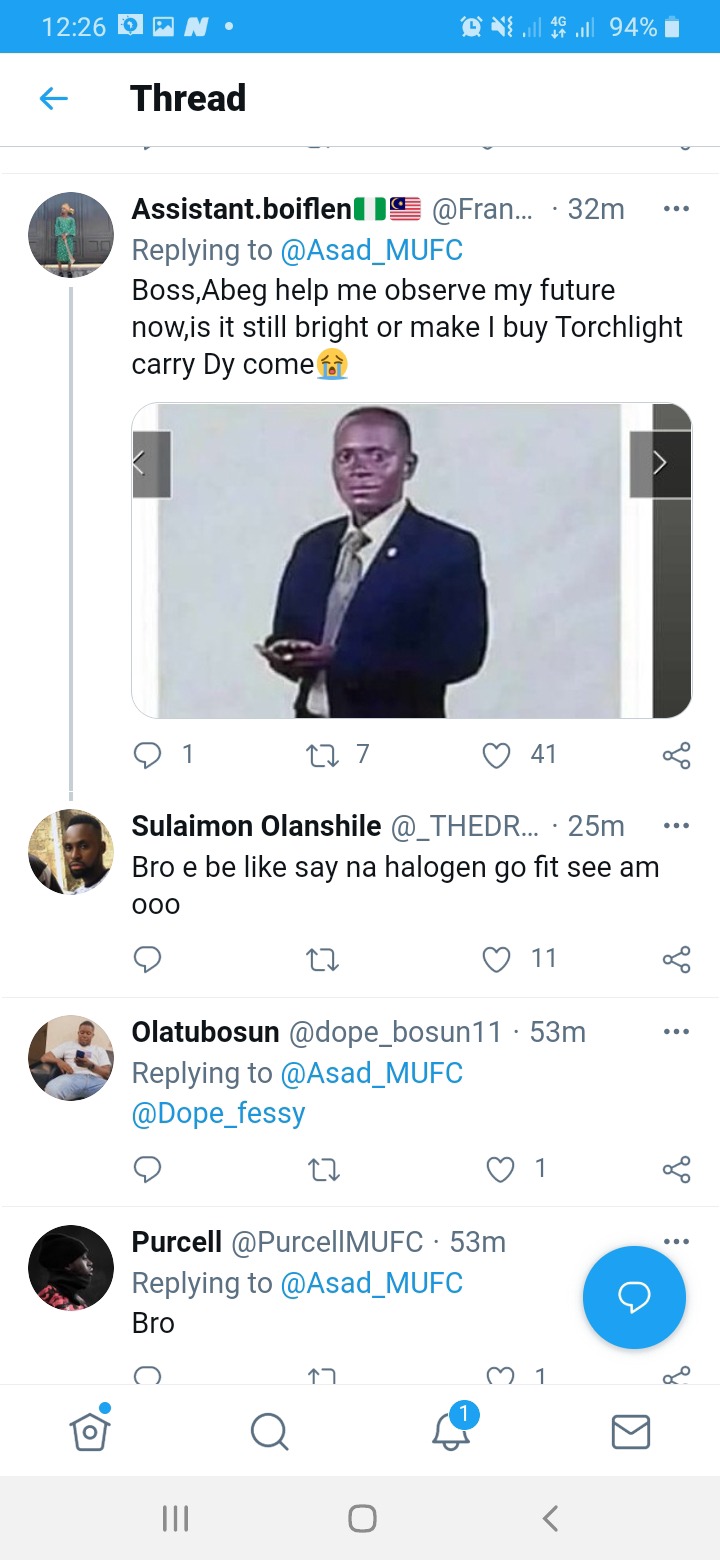 Content created and supplied by: Clappito (via Opera News )